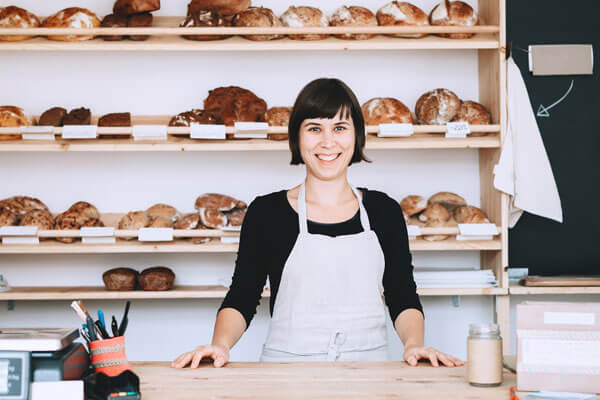 As a business owner, you have to think of multiple aspects of how you are going to achieve your goals in your industry. You need a product or service that people need, a way to deliver that product or service, and marketing to get the word out. Whether you are a small bakery, a consignment shop, or even a coffee shop, proper understanding of marketing is essential.
You could have the best product available, but without the ability to market it to the mass, it wouldn't matter. People in today's society rely on quick, easy to discover information. Whether that information is generated via their phone, a friend's advice, or a quick search on Google, if you are not present, then you are not going to be successful.
You could have the best product available, but without the ability to market it to the mass, it wouldn't matter. People in today's society rely on quick, easy to discover information. Whether that information is generated via their phone, a friend's advice, or a quick search on Google, if you are not present, then you are not going to be successful.

Be Seen, But Be Remembered
As a digital marketing professional, I am constantly asked the same, basic question over and over, "Do I really need a website". This question has come from owners of gyms, my car repairman, and even my favorite local deli. My answer is always "yes", but not because my career depends on more people advertising on the web. It is because I understand that people rely on the internet to inform them of where to go or from whom to purchase needed items from.

You can have great "word-of-mouth" advertising from people that know you and your business, but to grow, you need to be able to evolve to cast a large net. Having a website helps with this. Think of it this way, if you are a fisherman looking to haul in that record-sized fish, you wouldn't bring along your granddad's old wooden pole, and you would most definitely not continue to cast your line in a small pond.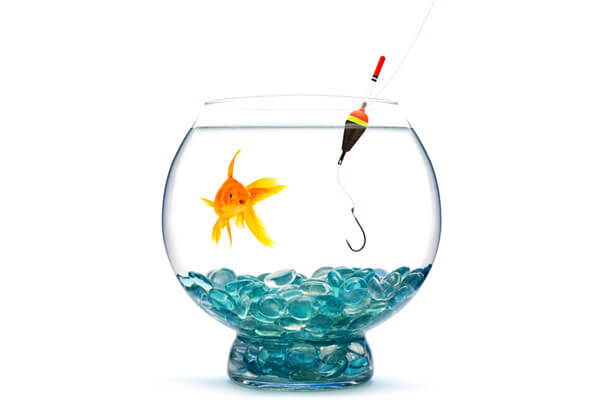 No matter your product of service, a website allows you to reach further out into your demographic and provide new customers the opportunity to find you. Even if you are a local deli shop or knick-knacks for the avid antique collector, a website allows you to introduce yourself to the world.
Advantages of Having a Website
1. Satisfy the "Instant Gratificiation" Need
With a website, you can easily stay with the changing technology and trends. People are becoming more and more accustomed to the idea of "instant gratification". This simply means that people expect 2-day shipping, quick-find answers, or to have the ability to obtain things quickly; like streaming a movie or tv show. This idea of "instant gratification" is one reason why a website is important.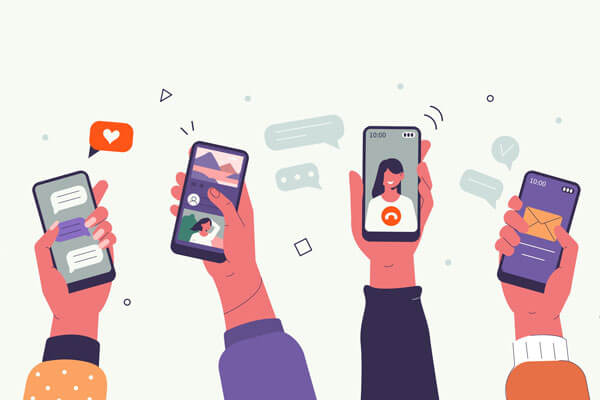 If someone is sitting at home and has the sudden urge for a fresh, deli style sandwich, the first place they are going to look is on their phones or computer. They are not going to drive around the neighborhood until they spot your sign or business front. This is where your website comes into play. By having a site readily available for your potential customer, you are satisfying that "instant gratification" need.
2. Being Able to Evolve with the Changing Technology
As our economy grows and moves forward, we are constantly introduced to new technology. This is where you having a website comes into focus. As phones and voice-recognition software become strong and more useful, your business needs to be able to evolve with this. By having a website, you are already one step ahead of the game.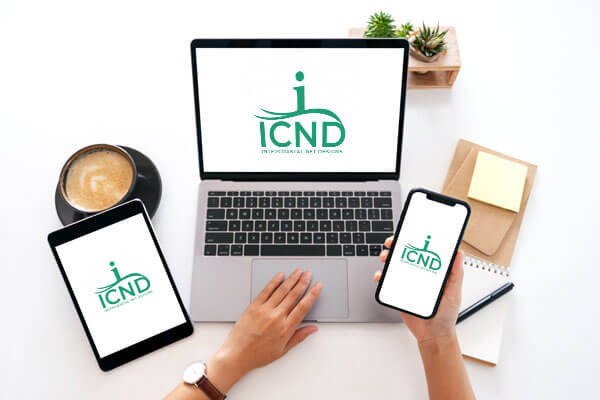 As new apps, software, and technology is developed, many website hosting companies understand that they need to be able to keep up with changes. This gives you the advantage because your hosting site will most likely provide you with these new updates. Most of the time they will offer it to you for free or at a much lower rate than if you were just setting up your website.

Being able to easily provide responsive websites that are accepted by such applications as Alexa and Siri, your company will be able to stay relevant. Even the smallest of businesses needs to be able to evolve to stay ahead of competition, and the changing times of how new products and services are discovered.
3. It's Not as Expensive as You Think
Most people fear that by having a website it will break too much into their marketing budget. They do not see the need for a site since it will cost them more money. In today's world there are so many available website hosting companies available to all sized businesses. From GoDaddy to Wix, you can purchase and set up a website in just a few short hours without breaking the bank. The URL purchase and the hosting cost is really not that much. The need for websites has ensured that for these hosting sites to stay competitive with each other, they need to keep cost low.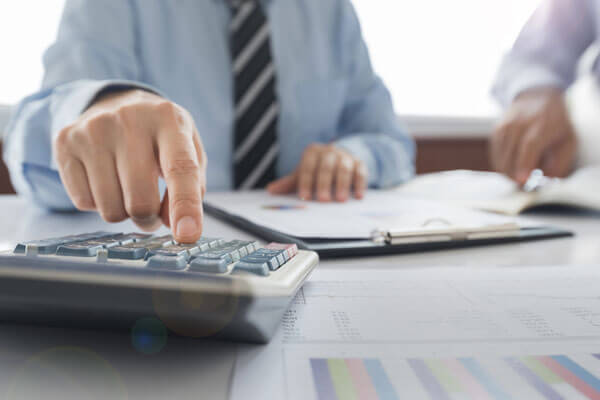 Even if you are not tech savvy, these hosting sites offer easy to understand and use "drop-and-play" style templates. All you need are pictures of your business, product/services, and the basic understanding of how you can inform customers about your business. The templates will organize and code everything for you. This way you do not have to spend hundreds on someone else to do this for you.

The cherry on top of it all is that all of these hosting sites provide customer service reps and easy to use toggle buttons that allow you to fully optimize your site. Once published your site will be ready to be seen by the world, and all for a lot less than you expected.

4. A Website Is More Useful Than Just Social Media
Another topic I have seen brought up by businesses is why have a website they are on Social Media? Facebook, Twitter, and Instagram are free so why invest in a website that will cost me money? The answer is easy, Social Media is good for extra traffic, but it is not the main source for maximum exposure. Sure, you will be seen on Facebook, Twitter, and Instagram, but with so many people on these platforms as well as other businesses, you can easily get lost.

Now, yes people can search and find you on Social Media with certain keywords. You can even argue that there are more websites out there than Social Media Users so you are more likely to get lost on Google than on Facebook. This is not actually true. Yes, Social Media is being used more and more often for posting ideas and writing about what people enjoy. The main fact though, is that Social Media does allow you to control your exposure to your demographic.

Facebook's popularity is growing with users that are 65 and older with a strong following of those between the ages of 35-65. For Twitter it's 35-65 and for Instagram it's 18-24 year olds. The range of users is too limited and as a result you could be wasting time and effort advertising and trying to reach the wrong demographic.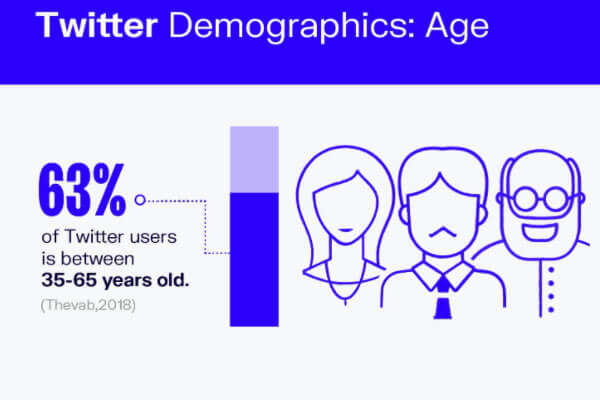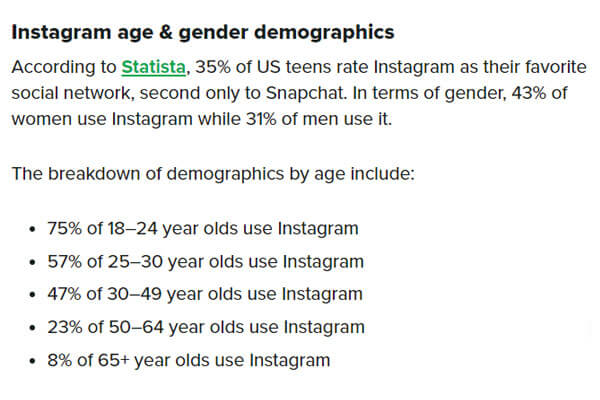 The other fact to understand is that people do not use Social Media for their initial search. They are not satisfying their "instant gratification" by searching on these platforms. Instead, they are first heading to Google and Google does not hold Social Media URL as high as they do websites. So, if you truly want to get seen, you need a site to partner up with your Social Media platforms to make sure you are covering all your bases.
5. You Can Do More With A Website
When it comes to marketing your business there are multiple ways to accomplish this. From the standard "word-of-mouth" to the more popular sales promotions. No matter how you attempt to get your businesses in front of the public, the most effective way is via the website.

With a website you can capture leads for future growth. You can provide coupons to drive traffic and entice new customers to check you out. You can even create new campaigns to test different marketing campaigns with little to no cost.

With a website you can promote a menu, add a new landing page to expand your business for catering options or home delivery services. A website can even allow you to promote sales or new products without having to take an ad out in the paper, or invest in a billboard.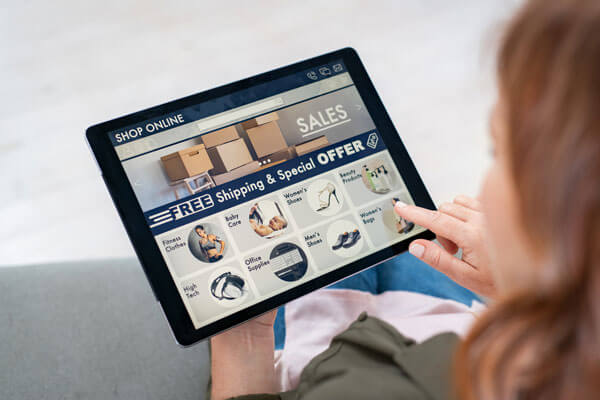 Pairing up Social Media, email campaigns, and your website can allow you to easily promote and expand your business without a serious investment. For example, let's say that you are a gym owner and you are really busy with members. Things are looking great but you keep hearing your members talk about new equipment or updated equipment. You decide to take some of your earnings and invest back in your gym by updating the more popular equipment. Now your current members are happy, but you also have this loss or investment in new equipment that has taken a toll on your books. How can you introduce your improvements to new members and quickly gain back this loss? The answer is with a website.

By promoting your new equipment on Social media paired with a new landing page that shows the items in use or the specific and what they can do for each member, you are enticing new members to check your gym out. In combination with a new member sign-up form, new members can sign up at home quicker and without having to come to you. This all with low investment time and money that will quickly increase membership and income to supplement the new equipment investment cost.

The More You Know…
This early 90's PSA slogan is still relevant today and with this article. Understanding how a website can help your business and your run your business is a key element to success. You can be successful without a site, but you will be limiting yourself. If fishing in that little pond makes you happy, then cast away. If you are looking to do more, reach more customers, and grow for yourself, your family, or even just to leave a mark in your community, then a website should be in your marketing book.

Understand that the cost will quickly pay for itself with the exposure your website will deliver. A website will allow you to widen your marketing options. Even with pairing your website up with Social Media, you will be able to keep your marketing budget low and truly maximize your ROI.

There are enough websites and marketing companies that you can learn from to become successful online. Learn from them and continue to read and update your knowledge database. Once you have maximized your time but still yearn for more growth, that is when you contact InterCoastal Net Designs to help you reach your next goals.