For most of our local vacation rental companies here in the Carolinas, we've officially entered the off season. This usually means a booking drought until the start of the next year when guests start planning their spring and summer vacations. But what can you be doing during this time to keep rentals filled? Below are some tips on how to give your properties more exposure to potential guests in the off season and how to utilize this downtime to improve your website.
Create a Seasonal Rentals or "Snowbirds" Page
First things first… Before we get into how to market your short-term rentals, let's take a look at your long-term, off-season rentals.
If you're one of the many vacation rental companies that offers seasonal or monthly rentals in the off season, do you have a landing page on your site dedicated specifically to those properties that allow it? If so, is this page easily accessible on the site and optimized for search engines?
It's very important if you want to have success finding tenants for your seasonal rentals that you have an off-season page that is user-friendly, easy to find on both your site and the search engines, and that your PDPs clearly detail the price and terms for renting the properties long term.
Create Content Targeting Off-Season Keywords
Now let's get into your short-term rentals.
We all know how hard it can be to get people to book a stay in the heart of your off season. Search volume is just a fraction of what it is during your main booking season, and guests looking to book a week-long trip to the beach in December are hard to come by.
But even with search volume being diminished, there's still plenty of it there – it's just a matter of finding and targeting it. This is where keyword research and content building comes into play.
What is the first thing most people are going to want to know when the idea comes up of visiting a destination during the off season? – "What exactly is there to do?"
This provides a good starting point for finding keywords that can get people who are thinking about visiting your destination in the off season to your site and into your sales funnel. Long-tail winter-related terms such as "things to do in topsail in the winter", "hilton head events in january", "myrtle beach christmas shows", etc are the types of searches users thinking about visiting those destinations could make. Keyword research tools such as SEMrush, Ahrefs, and AnswerThePublic are good places to find keyword ideas.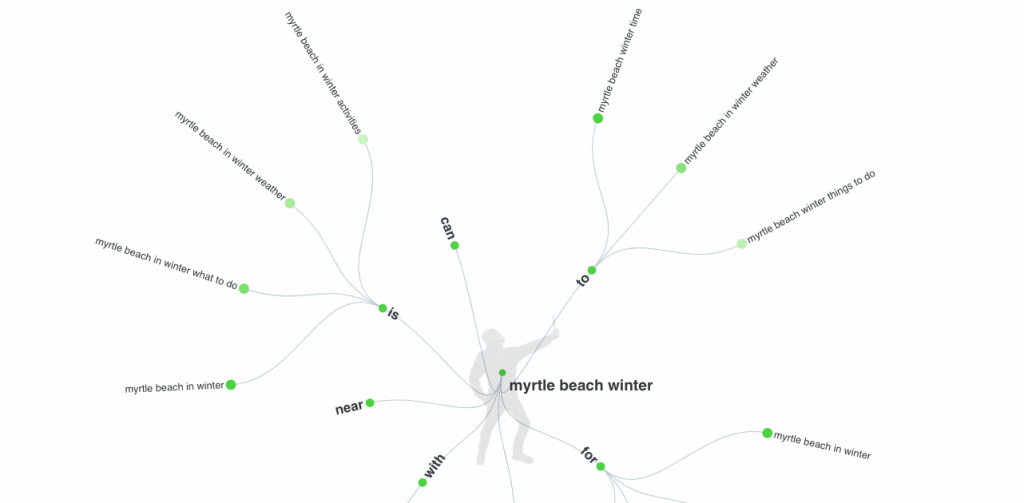 Once you've established the keywords you're going to target, you can create blog posts or pages with optimized content to rank for those terms in the search engines. Make sure you're including image or text link call-to-actions within your content to drive the users that get to your new content to your booking results pages. (For tips on creating good blog posts or content landing pages, check out our Guide to Blogging for Vacation Rentals Websites.)
While this "things to do" traffic isn't going to be the highest-converting, creating this type of content and ranking it will build brand awareness, improve the authority of your site (which ultimately helps the rankings on all of your pages), serve as a useful resource to your guests, and will certainly enhance your exposure to new potential guests who find your content in the search engines.
Now if you really want to go after the "money-maker" keywords, you'll also need to be targeting off-season, rental-related terms. These are harder to find and usually harder to write content for, but the organic traffic they bring will be much more likely to convert.
Obviously, your big off-season rental terms like "myrtle beach winter rentals" or "winter park summer rentals" are going to be much higher converting than "things to do" terms. They're also usually much more competitive in terms of ranking, and it's not always clear whether the user is in the market for a short-term rental or looking to stay the entire season. When targeting those particular terms, I would optimize the long-term page from the section above.
Some good long-tail ideas that would be much easier to rank for and more clear in user intent would be terms like "rentals near [attraction]". For example, let's say your destination has a convention center where conferences and tournaments are held throughout the off season – a good term to target and create a page for could be "rentals near [destination] convention center". The same could apply to a concert venue, sports arena, etc.
Offer Deals and Reduce Minimum Night Requirements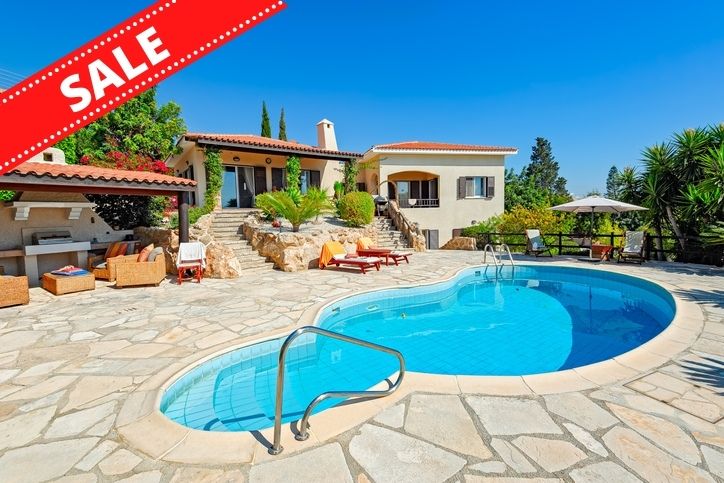 A great way to entice guests to book during a time when they normally wouldn't is to offer specials and promotions. Everyone loves a bargain, and if guests feel like they're getting good enough deals, you're likely to end up with a much more filled off season calendar. A specials page or savings banner on your site will help showcase your deals to your visitors.
Another thing I highly recommend doing in the off season if you don't already is to lower your minimum night requirements. The typical family is only going to take one week-long vacation each year, and that's usually going to be during a destination's busy season. If you want to greatly improve the conversion rate of your off-season traffic, consider cutting week-long minimum stays to 2 or 3 nights.
Utilize Email Marketing
Hopefully, you've been compiling emails from previous guests and subscribers and regularly sending eblasts to that list. If not, now is the time to start. This is one of the best ways to let people know about the specials you're running and to keep your brand fresh in the minds of your customers.
Use This Time to Update/Fix Your Website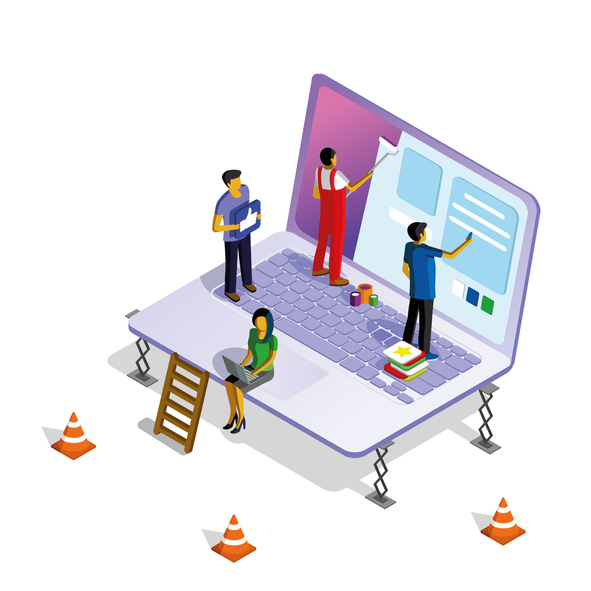 This will help you get more bookings throughout the entire year, but the downtime you have during the off season provides you with a great opportunity to finally get around to those site updates you've been putting off.
Take a long hard look at your website (on both desktop and mobile) and browse it as if you were a potential guest. Is the site easy to use? Are there broken images or pages that are 404s? Do the pages load quickly? Are pages optimized for search engines? Are property prices and fees clearly displayed? Are PDP images up-to-date?
There's a million things you can do to improve your website during the off-season months. Now is the perfect time to get with your marketing team and developers and start making changes. It's amazing how much a few minor site improvements can impact your direct bookings.
---
For help with your marketing strategy or site development, feel free to reach out to our team at ICND. We're always happy to help grow your business!