The news is in! VRM Intel has selected its Best New Vacation Rental website for 2016. VRM asks the industry professionals to submit their favorite vacation rental company management website that have launched in the past 12 months to compete for the best. There were several deciding factors that went into judging the best pages. Does the site promote your brand, the destination, and the homes in a professional way? Is the website responsive with great quality photos, descriptions and amenities? Is it easy for the consumers to refine their searches to find the right set of homes, and can you sort the searches in a logical way based on prices, bedrooms, and occupancy? How do you rank in google, and how easy it is for guests to sign up for your deals, promotions, or newsletters? In addition, will the website load fast on a computer, tablet and cell phone. InterCoastal Net Designs came in 1st with www.topsail-realty.com and 5th with www.oregonbeachvacations.com.
Ranked #1- Topsail-Realty.com
Topsail-Realty.com met quite a few of those deciding factors and more. As soon as you land on the page you see a high quality montage of the Topsail area in the header video and featured properties on the homepage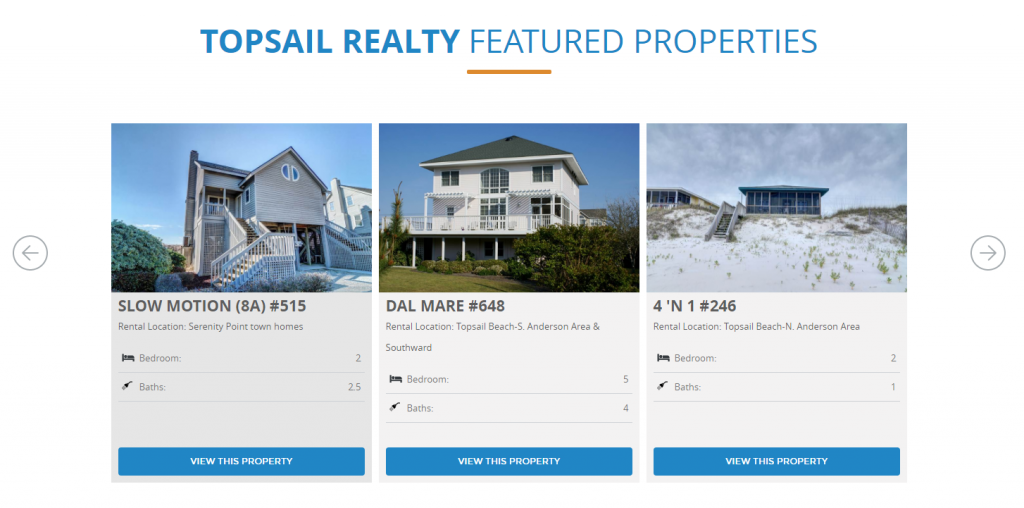 Additionally, it features quick call outs to popular search pages.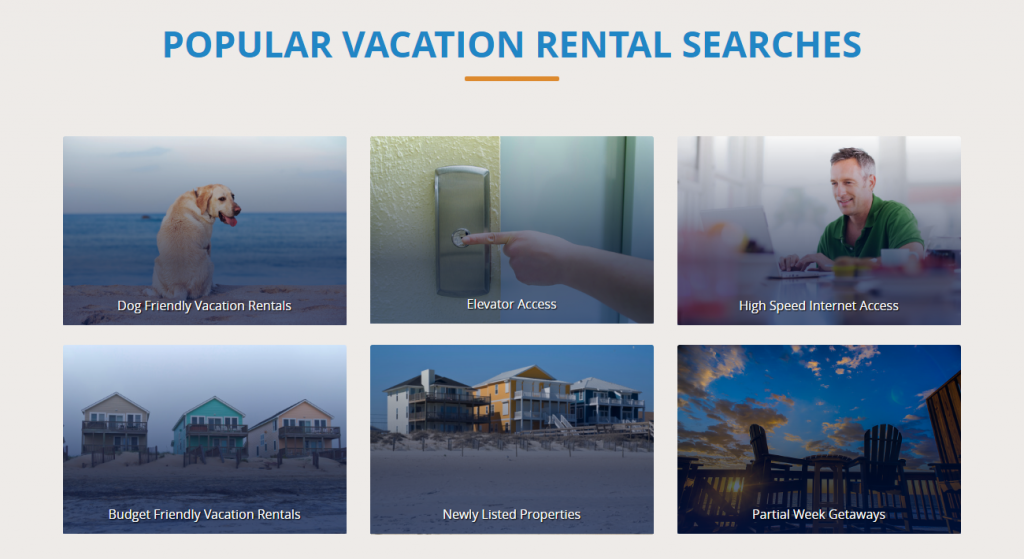 Interactive display for homeowner acquisition that leads to a professionally done property management page!

Topsail Realty also features a quick search that lets the consumers select quick options like, high internet, dog friendly, and smart homes. The refined search allows for visitors to drill down their search results by area, location, amenities, beds, baths, and price range and also sort by number of beds, occupancy, or alphabetical order. In addition, search results allow property manager to pin properties to the top that need more attention.It contains urgency features which shows the number of people interested (viewed) the property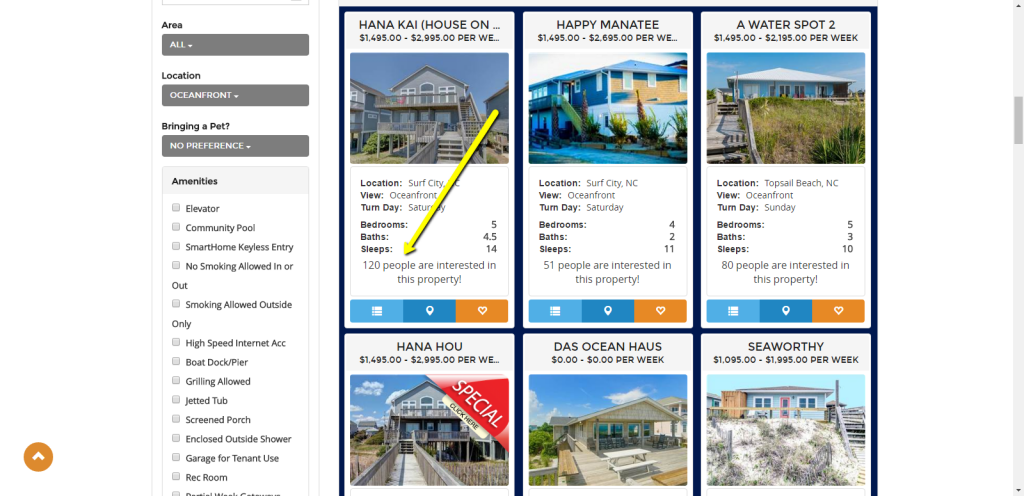 The calendar doesn't allow you to check buy ambien online forum dates to arrive that would be outside booking parameters (must call to book partial stays).  This results in less error and confusion for the customer.
Property detail pages were decorated with a split cost calculator, social media shares, request more info forms, reviews Q&A, calendar block out dates,  and a break down of pricing – combines total, but ability to see details of charges.
The booking page is optimized with the ability to add on add-ons at the checkout.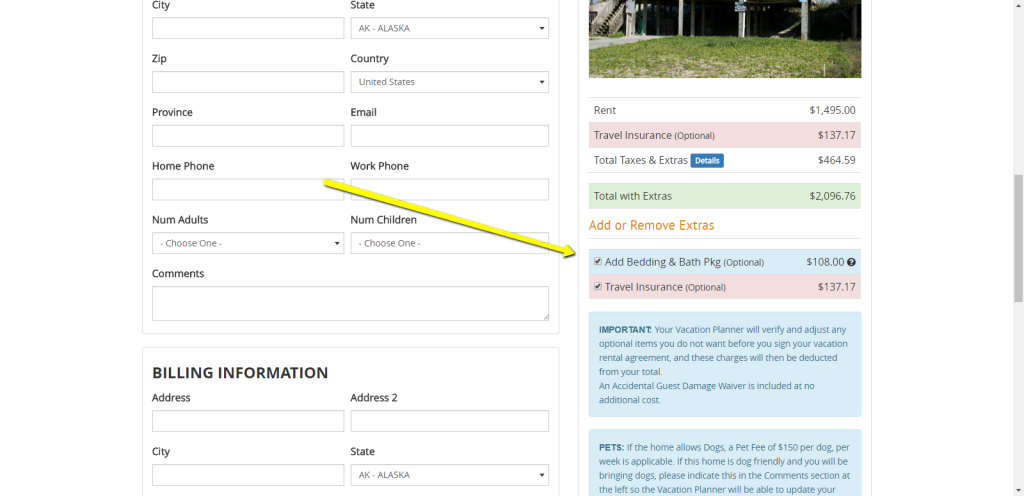 Ranked #5- OregonBeachVacations.com
Oregon Beach Vacations came in at 5th place. The header is decorated with a beautiful enticing picture of the local area. We made it easy to help the consumers refine their search to find the right set of homes with the property detail page. It includes the sticky availability search & custom calendar to select availability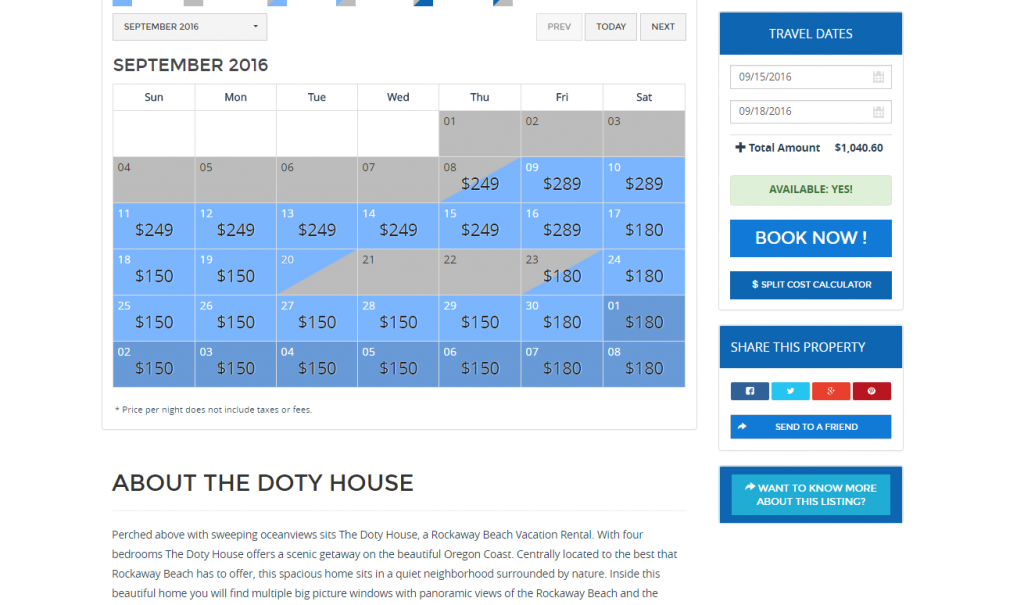 In addition, the search results were refined to include urgency features, to let the consumers know how popular the property is, and the percentage of properties already booked. We also made it easy for the consumers to see the ratings of their destinations and the overall reviews of the company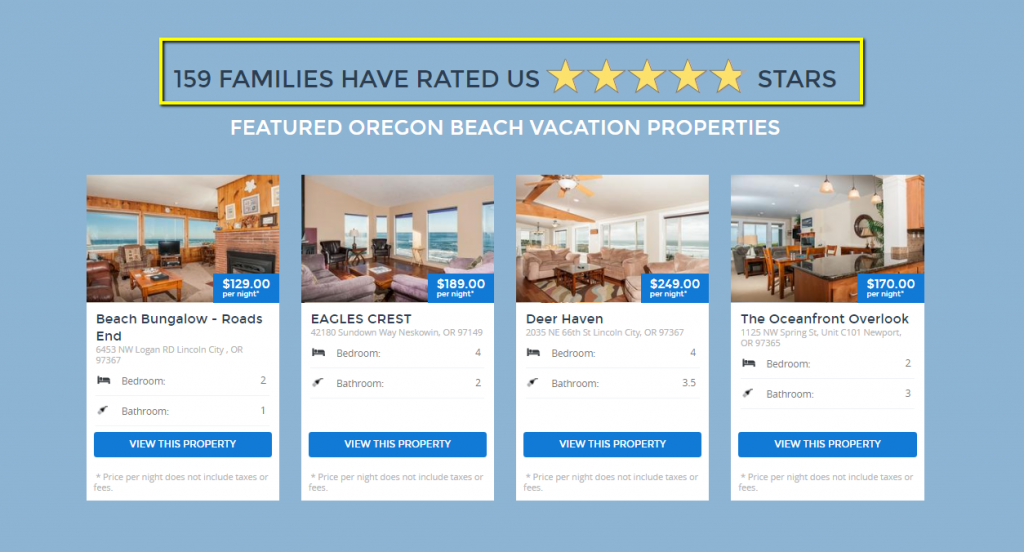 Vacation rental agencies choose us, because we create websites that both impress and boost your presence with the industry, all while working within various budgets. We will take care of all the details—customer service is what we do best—so you can focus on your organization—what you do best. We design your website to be responsive and mobile. We have a team that keeps up with the latest industry news, so you don't have to!
InterCoastal Net Designs set the design standard for vacation realty websites. Our commitment to excellence in design and usability, keeps us at the top of our industry and a step ahead of our competitors. Don't hesitate to contact us to learn about building a custom website for your company.
Article written by Tonya Harmati .