Having the right tools in place for your vacation rental company can be essential to your business's success in the next season.  From a site that is easy to use, lead tracking software to manage your leads, and collecting information from your customers and leveraging this information for your marketing and business need are becoming fundamentals for experienced vacation rental companies.  If you attended or missed Rezfest, here's some insight on some key industry research based on the studies completed by HomeAway and some opportunities prepared for you to overcome some of these problems .
1.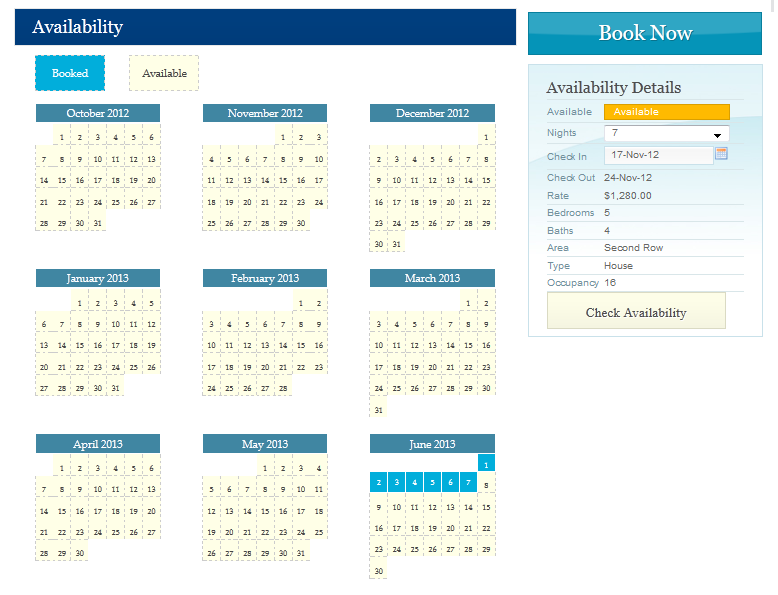 Not having access to accurate calendar availability information on website.  How frustrating! The majority of Vacation Rental travelers on company and vacation rental by owner sites reported this problem and it's the easiest to fix. This is at the core of any booking engine integration.  Having this information available to the customer so they can put in their dates and find true availability is crucial to your success.  Our booking engine integration solutions not only show your availability, but rate tables, amenities, pictures, reviews (integrated with FlipKey), and easy online booking (but we'll get to that later).  When a customer puts in a date at the beginning, we never ask them to re-enter that date.  Everything is fed through your API and the less redundancy the better!
2.    Slow or No Response from the Owner/Property Manager.  EEEEK! As bringing in second place, a majority of leads are not getting tended to and off to the next company. As a manager or owner, this has to be the one that really makes your blood boil.  You're paying hundreds or thousands of dollars each month to send leads to your website and they are not being contacted.  What are you using to manage leads?  ICND has a Leadtracker solution that is easily integrated into your site and to collect leads from any portal sites like HomeAway and Flipkey.  It allows you to send and automatic response, assign leads round robin to reps, see which leads were contacted, which ones were not, set up template replies, view the entire contact conversation, and mark which ones booked.  If you have our vacation rental booking engine, you can even tag properties and drop them right into the email. Which feeds into our next problem.
3.    Needing to inquire about many properties before making the commitment to book a vacation rental home.  Hey we all want to have choices and a lot of times there just isn't enough info on your site, or it's not organized well.  Links to photo galleries, videos, virtual tours, reviews should all be easy to find.  Your descriptions should include all the selling points and details.  A bulleted list of amenities makes it easy for people to find the options they are looking for.  Our booking engine includes and quick contact field on each property detail page so that people can inquire.  You can also tag favorites and view them all at one time.  And again, the Leadtracker comes in tagging each of the properties they viewed so you can help hone them into the vacation rental that is going to best serve their needs without them starting all over.
4.    Not having access to accurate rental information on the website.  Users want as much information as possible to make their purchase.  Especially if they've never rented from you before or stayed in the area, there is a lot of unknown and they are trusting your website to portray accurate information.  Any information that is out dated or inaccurate adds to their uncertainty.  Spend the offseason time making sure your website and all of the unit descriptions are clear and up to date.  As you are making maintenance updates, make sure this is communicated to your staff that makes updates to your descriptions.  If you are utilizing a good booking engine integration like the one we have here at ICND, you'll be pulling all your descriptions and pictures straight from your property management software so there is no duplicate entry and maintenance.  This allows for one convenient place to update and maintain your information.
5.    Inability to use my preferred payment method (check, credit card, wire transfer) Do you allow people to book online by credit card.  Sure there's only a certain amount of ways to allow people to book online, but the more options you give them the easier it is for them to book themselves and lessen the load on your staff.  Explore different options with your payment portals and attend conferences like RezFest that will tell you about the latest and greatest options for payment methods.
6.    Signing the rental agreement and getting it back to the owner/property manager. There are some online options for this.  The best thing to do is simplify your rental agreement as much as possible so that the basics are covered and customize one if you have to.  With our booking engine, we put the rental agreement on the booking page before they put in their payment information.  This allows them to at least agree to the terms and conditions to cover the basics.  There are also options like verisign that allow for electronic signatures.
7.    Losing one vacation rental home while negotiating for another one.   In the heat of the season, this is possible, though it rarely happens.  Having your booking engine integrated with your property management system allows to make sure this doesn't happen.  As well as making sure it's easy to book online with enough accurate information.
8.    Need to talk to the owner/property manager before booking.  We all know what this is about… Most of the time this is people asking for discounts or specific questions about the unit.  This is a very small percentage so you should be proud that you are putting enough information on the site people are able to book with confidence.  Having a good, updated web presence allows people enough security to know that your business is legit.  If you haven't updated your site in 2-3 years, you may be out dated and this may be why people aren't booking your properties online.  There are many sketchy business out there, and when people have to put in their credit card numbers, it's starts creating some anxiety.  Make sure you are putting your best web presence forward.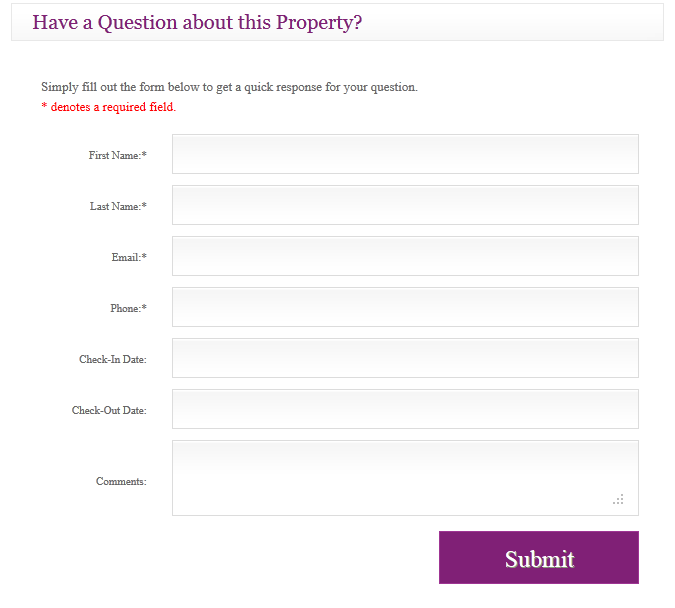 9.    The whole process took to long.  This applies to everything.  Although this was the smallest percentage of complaints it really ties everything together.  Was it easy to find your site via the search engines?  Did they find you via Social Media sites, IE Twitter, Facebook, Google+, Pinterest?  When they found you via Social Media, did you make it easy for them to book? Was your site presentable and user friendly?  Do you have your booking engine integrated to your site and are you tracking your conversions?  What's your bounce rate?  Do you have good pictures, reviews, testimonials, amenities, descriptions, everything someone needs to make sure that the thousands of dollars they are spending on their vacation are going to be well worth the money.
At ICND, we have  comprehensive, scalable solutions so you can tailor your services to your needs and budget.  From website design, booking engine integrations, online marketing services (SEO, PPC, Email Marketing, & Social Media, to lead tracking and guest communication emails (pre-arrivals & post-departures), we have it all under one roof.  Get started with us today by calling 1-866-249-6095 or email info@icoastalnet.com today!