Facebook released its new "Offers" system this week to help local businesses promote specials. We first learned about these offers back in March during the Facebook Marketing Conference and are excited to see that they are now launched for all businesses. Take a look at the video below from Facebook and our tips below.

These offers are perfect for local businesses and any business where you have walk-in traffic. Leveraging this power-house platform of over 900 million people in a "Groupon" like fashion is an amazing new way to convert those Facebook fans to actual customers. Some of the great things about Facebook Offers are:
It's Free

Very Simple to Create

Shared in Newsfeed

Simple to Redeem

Mobile Friendly

Customizable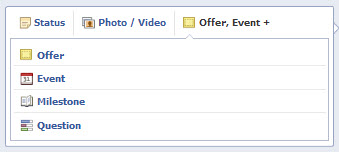 Offers are really easy to create! Once you click on the Offer tab in your status buy ativan with mastercard box, you're given the opportunity to: Upload a thumbnail, write your promotion, set an expiration date and add your terms and conditions. This will be posted to your timeline and in the newsfeed of your fans. If one of your fans "Claims" the offer, they will receive an email to show your employees when they come in your business and it will automatically be shared in their friends newsfeeds. I like to call this "Exponential Word of Mouth"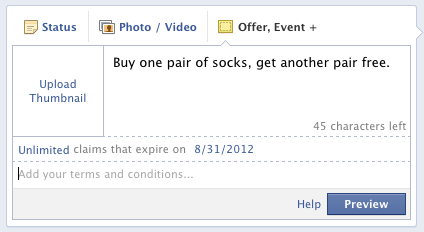 Do you need help putting together an effective Facebook Offer Campaign? We could help you in determining an offer that will be ideal for the Facebook user, help you market it and put all of the pieces together! Call us today to set-up your free social media audit and get more information how to get started: 910-575-6095.