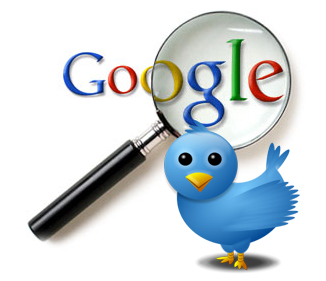 With over 140 million active users, Twitter has become one of the most widely used social media outlets for brands and consumers. It has become known as a platform where many users spend a considerable amount of their time online, yet brands are still scratching their heads trying to understand how to leverage Twitter for positive ROI.
While there are a lot of different benefits that you will see from a successful Twitter campaign, today we will focus on solely on the effects it has on your SEO. The industry has questioned the value of tweets in rankings for quite some time; but nobody has ever undertaken a meaningful study over a substantial amount of tweets to try and find out the answer; until now.
"Study shows that URLs receive a significant boost in Google rankings when they are shared on Twitter!"
These SEO benefits can help tie social media activity to revenue figures and encourage further investment in the channel. In fact, the statistics are pretty impressive! Here are a few of the key findings from this recent study:
URLs receive a significant boost in Google rankings when they are shared on Twitter
Average rankings are heavily correlated to the number of tweets about each URL
The effects of this boost seem to level out at around 50 tweets
After 5,000 tweets the average ranking of URLs improves considerably
If a URL receives over 7,500 tweets, it almost always ranks inside the top 5 results
Brands need to be encouraging users to retweet links to commercial pages as part of their social media campaigns, in order to take advantage of the increased rankings that this strategy can deliver.
You might ask yourself, how do you get people to mention you and re-tweet your content? Well, you need to publish content that touches their emotion and facilitates engagement.
Visually Appealing (Images/Videos)
Originality
Quality
Educational
Entertaining
Valuable
Thought-leading
Don't be a self promoter all the time!
Lean on the ICND Social Media team to come up with this engaging content and promote your corporate webpages on Twitter and other social media outlets. Call us today to set-up your free social media audit: 910-575-6095
This research was published by Branded3 earlier this week.