How can something as small as a # (hashtag) impact your bottom line?
The planning stage of a vacation can be equally as fun as the vacation itself. The dreaming stage plays a large role in the vacation and is fueled by anticipated memories. A Ted Talk in 2010 hosted by Daniel Kahneman spoke about "The riddle between Experience and Memory". Kahneman suggested that there are two entities to create happiness: what all beings strive for, the experiencing self, and the remembering self.
Kahneman says "When we go on vacations we go in the service of our memory self." When planning a trip, the remembering self chooses because when we think of the future, for example, You and your loved one sitting on the beach with a cool drink in hand watching the waves break, we are essentially creating what he calls an anticipated memory. This notion can be applied to how we approach to vacation rental digital marketing.
Think of the amount of time you spend scouring the internet during the dreaming & planning phase of your vacation. Sometimes the time we spend planning is more than the time we spend experiencing, so it is so important to get rich content out there for your audience to visualize their vacation. If your content paints a better picture of what your target audience envisions their vacation to be like, you have a higher chance over your competitor at converting that lead.
Evergreen content is what draws in the consumer, it paints the picture of the vacation they want to experience. In fashion you see this tactic used to help promote a lifestyle, it's not about the product itself but more about cultivating a lifestyle that can be obtained by using the product.
Before a consumer purchases your product, they put your brand through a vetting process. An educated consumer will comb through whatever content they can find to determine if your brand fits into the anticipated memories they have for themselves on vacation. If the content is rich with positive reviews and showcases experiences that the consumer wants to enjoy themselves, you will have a better chance at converting that lead into a future guest.
So where do hashtags come into play here?
Hashtags help organize content. Using a popular hashtag for your area when you post on social media will help you reach your target audience during their dreaming phase.
Using hashtags is an effective way to grow your audience, increase user engagement and expand brand awareness.
On a personal note, hashtags are how I plan all of my vacations. Of Course, I search online and find a few companies that rank highly on Google but I vet those companies through social media by following hashtags for the area, weeks if not months before I plan to go on vacation. I also follow the companies I'm deciding between on social media. I don't always look at what the company itself is posting, my main focus is on their recently tagged photos and I follow the hashtag of that company. This allows me to follow the travel experience of the people that are currently there enjoying their vacation the way I hope to be in just a few weeks.
My Personal Example: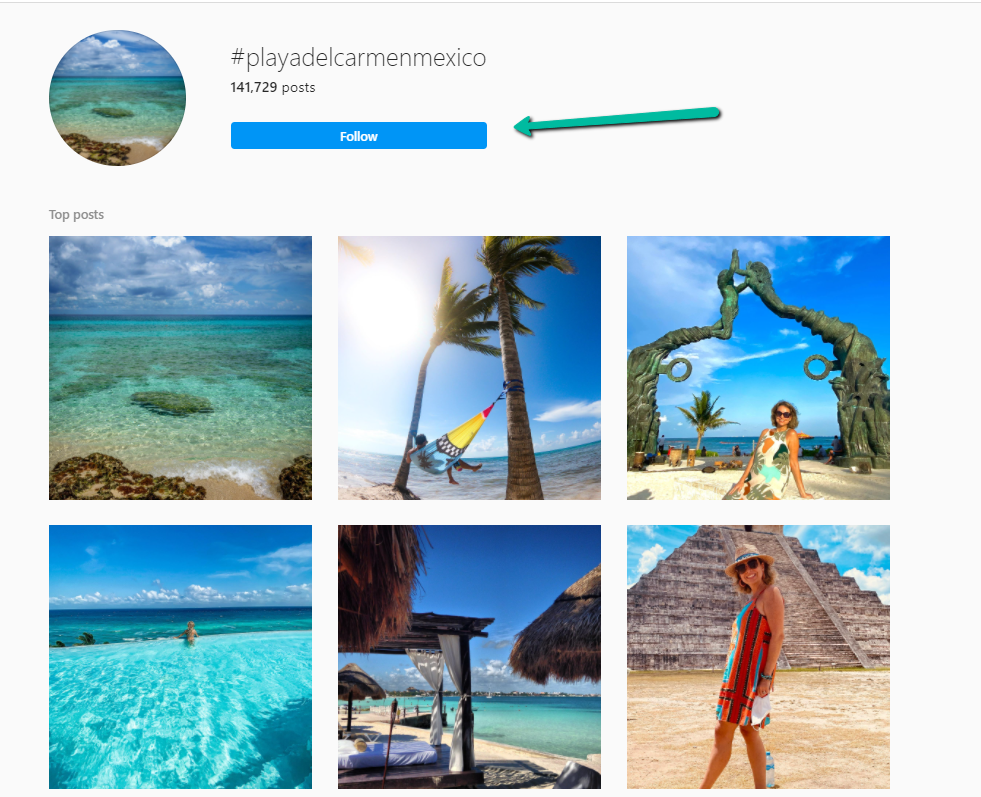 Months before traveling I followed the hashtag for the area I wanted to visit, in this case #playdelcarmenmexico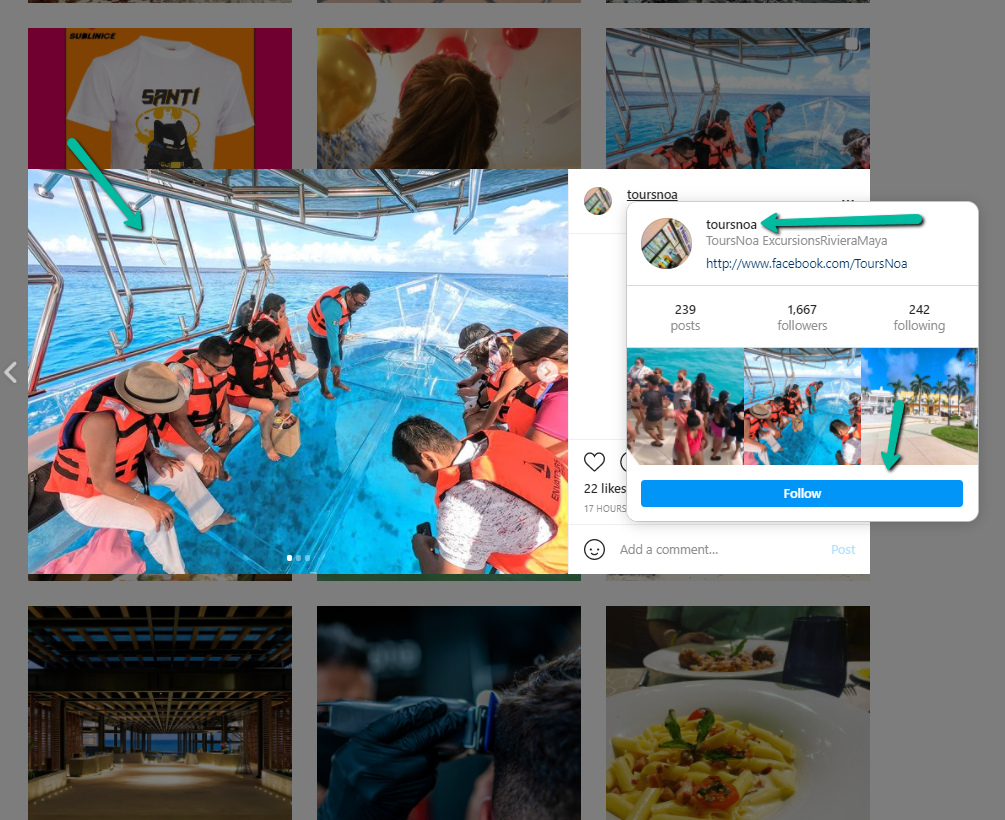 Companies that used this hashtag showed up in my Instagram feed, if the activity looked like something I wanted to try, I followed that business.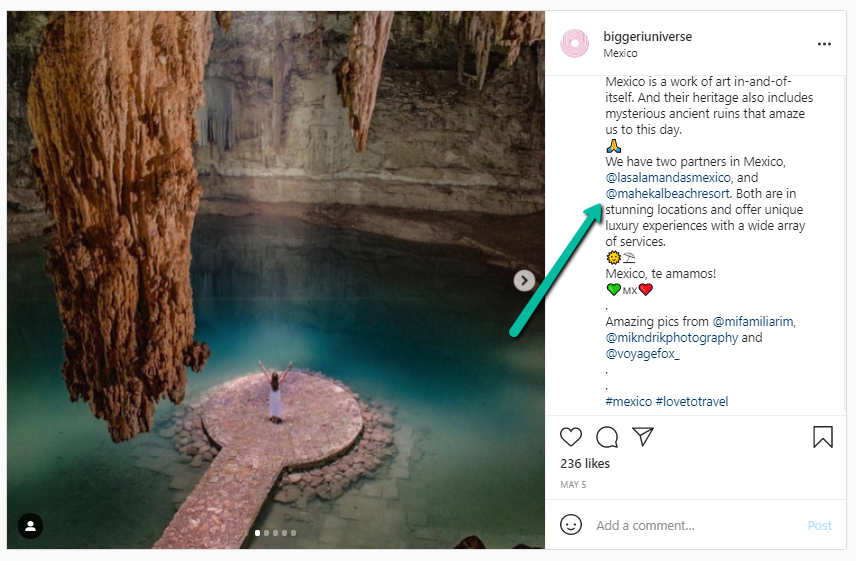 If I continued to see a company tagged in posts that had a hashtag for the area that I was following, I followed that company: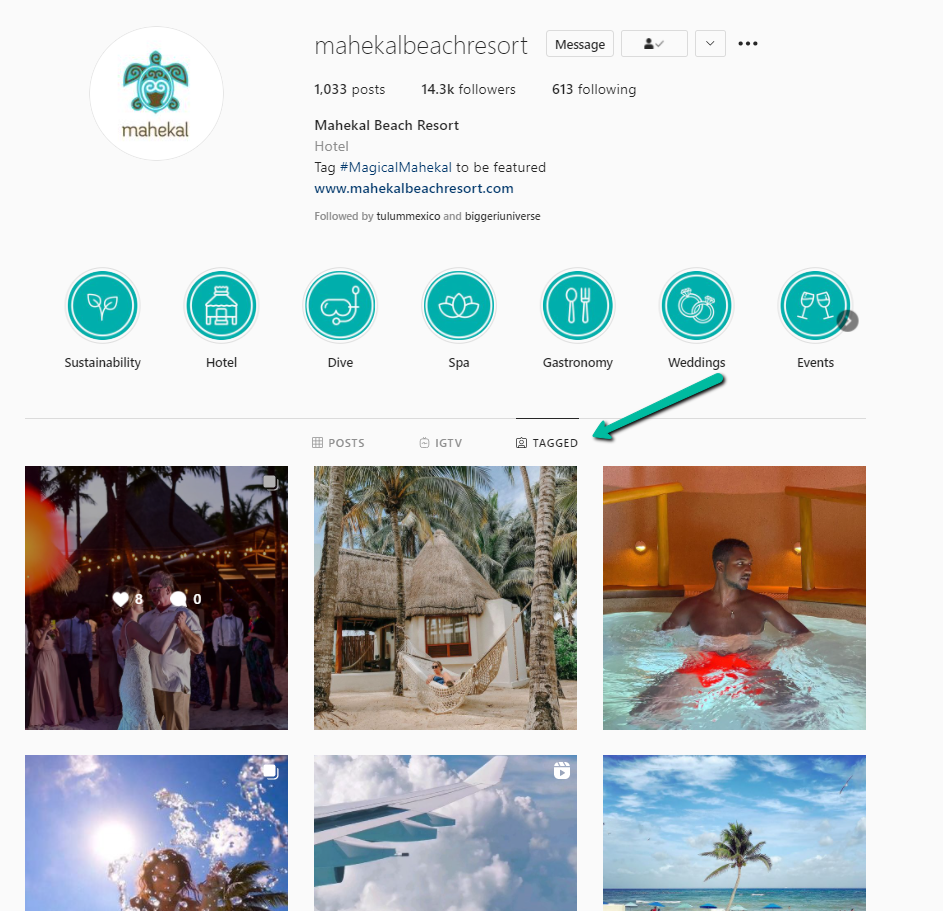 Than, I searched the companies tagged photos to see what real people were doing and saying about the brand: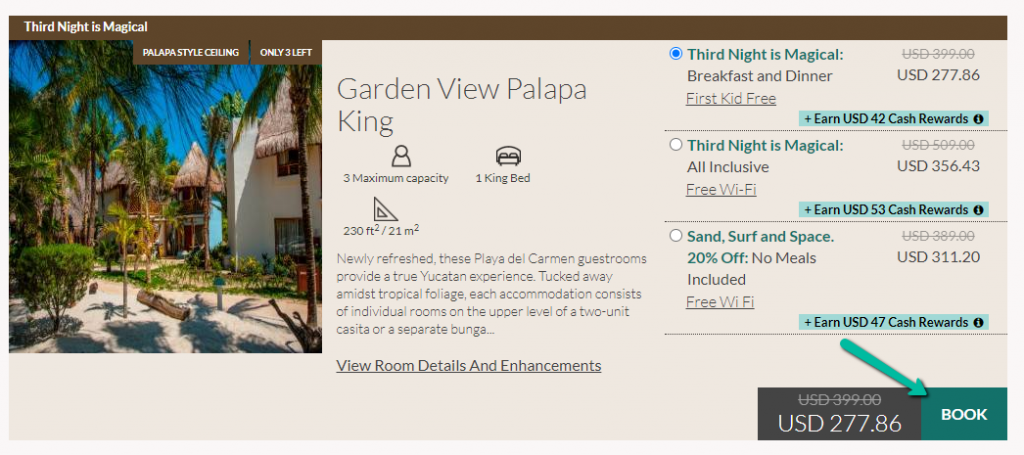 From there I booked my trip with the company that showcased the best potential experience I could have in the area.
Throughout the dreaming & planning process…
I watch countless YouTube videos about the area that I plan to visit and follow certain tour companies on social media to see which ones post the most relatable content for what I plan to do while on vacation.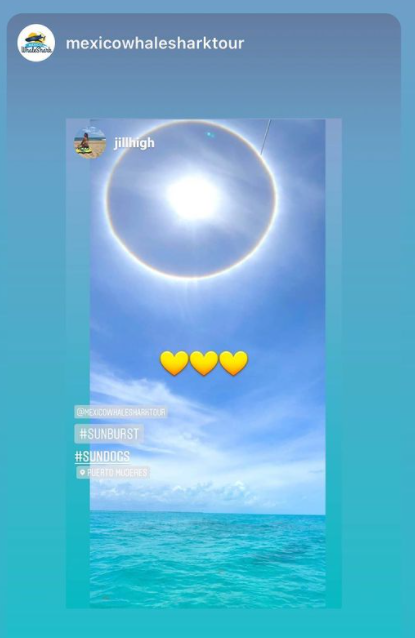 Utilize your Story, Share Post & TAG TAG TAG!!
The key to gaining the highest level of exposure is hashtagging the area that you are promoting your vacation rentals in & tagging local companies to gain exposure and authority. This will help grow your audience & make it easier for them to find your content.
When posting on social media as a Vacation Rental Company remember what you're selling. You aren't selling just a house, you're selling anticipated memories. Yes, many of those experiences will take place at a Vacation Rental house but your content should be 85% about the area you are promoting and 15% product placement.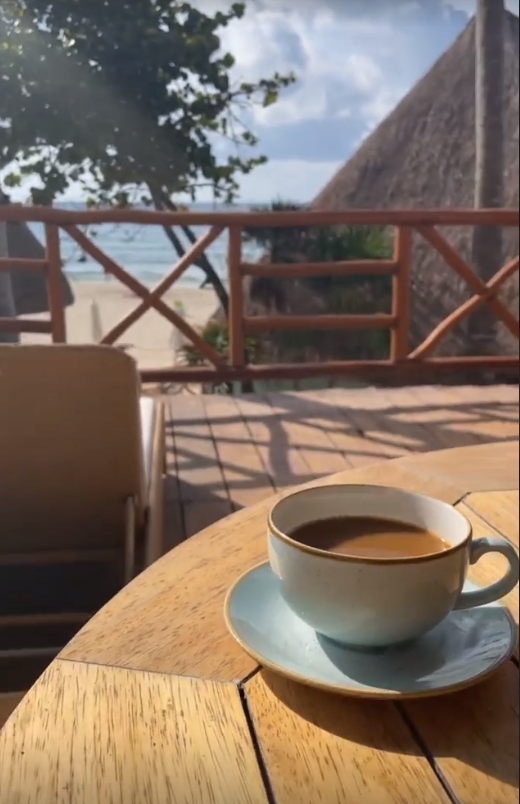 Selling the Experience Over The Product
When promoting Vacation Rentals, promote the experience the potential guest will have, from roasting marshmallows over the fire pit, to relaxing by the pool or cooking a family dinner together in the large kitchen to enjoying a cup of coffee from the provide Keruig Coffee Machine on the oceanfront deck in the morning.
Stay consistent and use all the elements of social media available to you from tagging the local area guide & other popular local businesses in your post to using the proper hashtags for your area and setting your location. Promote guests to tag your business in their post and create a company hashtag. Use this hashtag in all of your posts, so when potential consumers search your hashtag they find your best photos.
The Best hashtags to use for Vacation Rental Marketing
Hashtags are not one size fits all because they are location-driven. Find out who the main influencers are in your area. Keep in mind, you want to look at the ratio of followers to engagement on posts, this will give you a good idea of whose audience is the most influenced by their content. Check out what hashtags they are using, if they are a vendor of yours tag them to create a bridge from their audience to yours.
Another great way to decide which hashtags to use is through keyword research. Your top keywords for your audience will likely show you a pattern and give you more insight on which words to hashtag in your post. You can use up to 30 hashtags in an Instagram post and although 10 would be fine, I would advise you to experiment to get the highest reach. Stick with a top 5 to 10 standard and rotate the remaining to be in line with the individual post.
A few broad hashtags for vacation rental marketing to try:
#vacationrentals #traveldestination #familiyvacation #solotrip #travel #experience[your area] #visit[your area] #explore[your area] #state #town #oceanfront or #mountainview #[your branded hashtag] #vacation #travelgram #superhost #bestplacestogo #traveltheworld #luxuryvacation
Use Accommodation keywords in your hashtags along with location and area. For example a vacation rental on the oceanfront in Florida would use:
#vacationrental #oceanfront #nsb #newsmyrnabeachfl #visitfl #bookdirect #beachhouse
Don't only use high volume hashtags, throw a few smaller niche hashtags into the mix too!
How To Hide Hashtags
Why Use the •
.
.
.
.
Method?
This strategy is used to hide hashtags and keep your feed looking clean. If you want to keep your feed fun, light and looking clean this is a great tactic to hide your hashtags within your caption. After 5 dots your hashtags will be hidden behind the read more button.
There is no harm in hiding your hashtags, your content will still show up in the discovery feed as long as it is hashtagged appropriately.
A study from social insider recently indicated that hashtags made in the comments section might not provide as much reach as hashtags made in the original caption although they do increase current follower engagement.
This small # can help your SEO too! Google's algorithm uses a metric referred to as social signals. This metric is calculated through likes, shares, retweets & other interactions consumers have with your posts. Google reads these interactions the same way they would backlinks. This indicates to Google that your brand is sharing valuable content and an authority on what it's tagging, ie. #vacationrentals.
The bottom line, Hashtags make it easier for your target audience to find you on social media. They help you catch your target audience during the dreaming phase and allow you to convert them into guests. Hashtagging your post properly helps you generate relevant traffic that is more likely to convert.
#happyhashtagging