To stand out in the vacation rental industry you must have stunning photos that capture what's great and unique about your space. Photography is an art but there are some fundamental things to know in order to get some amazing shots.
Read on and learn Hostaway's Top 5 Tips for Vacation Rental Photography!

1. Landscape Photos in High Resolution
Vacation rental websites look best with landscape photos (horizontal). These photos are better displayed on your listing. Portrait (vertical) can be used but sparingly. Sometimes portrait photos can be great ways to feature decorative items in the property. Keep your photos at least 1024 x 683 pixels, however it's recommend to have even higher photo quality. 3840 x 2160 pixels is recommend for the best photo quality.
(Special Note From ICND: Discuss these options with your current PMS. Ask them what size they push out via their API. Each PMS handles the processing, resizing and compression of photos differently when they distribute them to websites. Photos that are too large slow down page load speeds.)

2. Declutter and Stage Your Property
Keep things clean and simple. Clutter makes spaces seem small, messy, and off putting to potential guests. Instead keep your unit organized, neat, and looking its best. Remove needless items from your space unless they truly add something special to your property. Make sure your property is fully staged. Add throw pillow to your couch, get the bed just right, set the
table, etc. Overall get the unit to look inviting, cozy, and ready for guests. Guests are wanting to find a complete space that stands out among the competition.

3. Add Color and Feature Decorative Details
Bring a splash of color into your property. Perhaps you can add a vibrant red throw blanket or a stunning bouquet of flowers. This will make your photos more eye capturing and engaging. In addition feature a few decorative details from your property. These photos can be great to feature small, thoughtful, details you've added to the property as well as help break up the wide angle full room photos.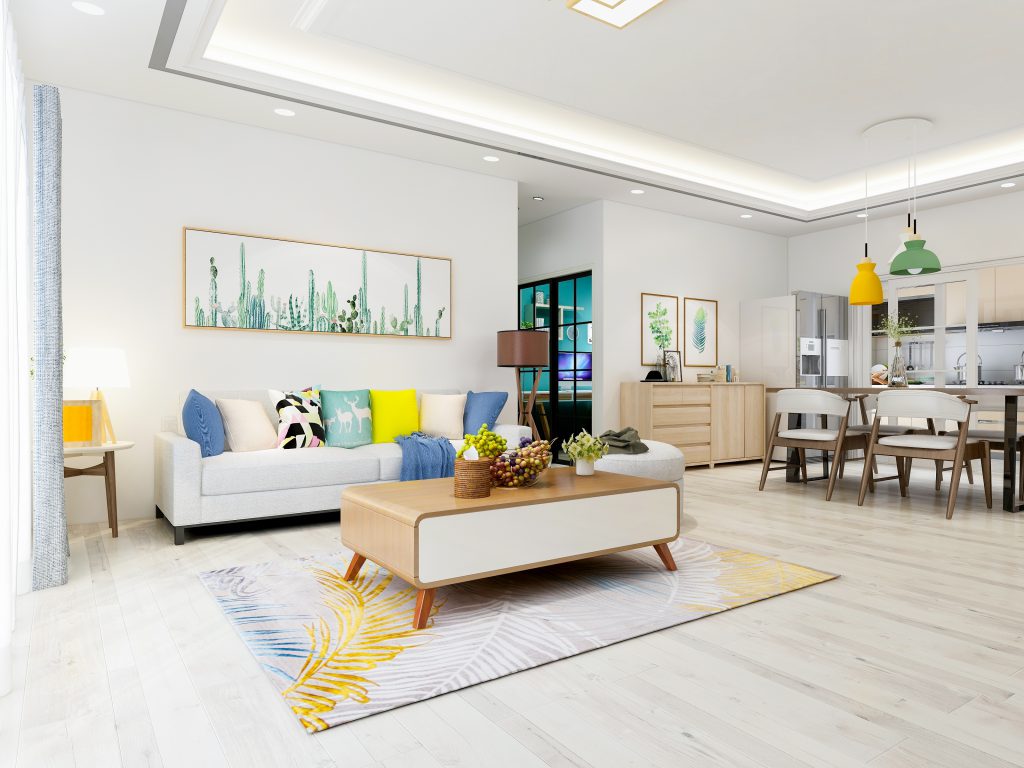 4. Bring in the Light
Nothing is better than natural light, so open up those blinds! Natural light is the best form of lighting in photography. If you want your space to look its best, bright, and welcoming take photos with as much natural lighting as possible. Where natural light is not possible bounce light off walls using light stands. Bouncing the light off walls will create a natural light effect that emulates the real thing.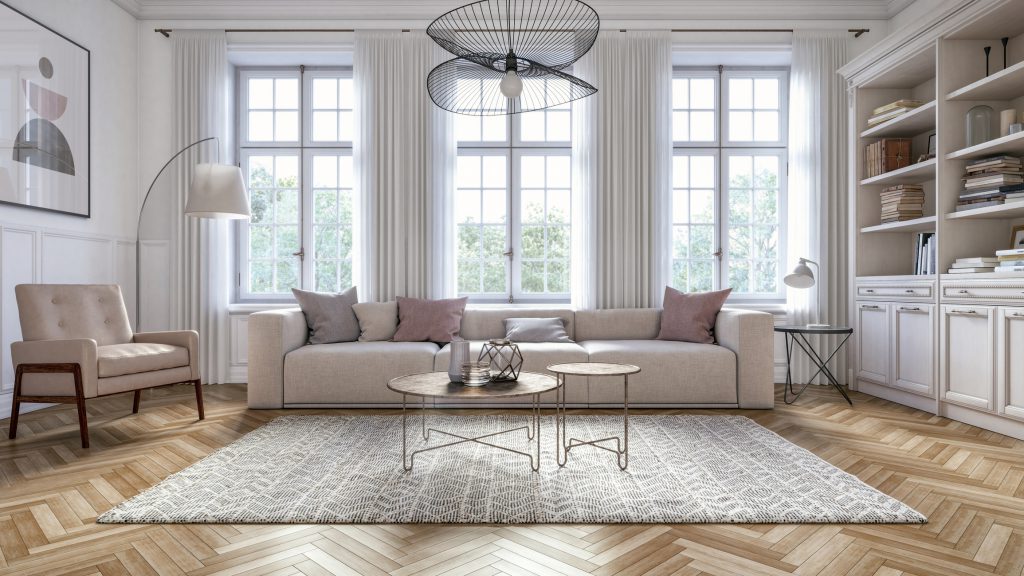 5. Accuracy is Key
Make sure your photos are accurate representations of your unit. It's tempting to add amenities, throw pillows, flowers, and other eye catching things into the photo but if you don't plan on providing these things during guest stays it's best to not misrepresent your space. Guests may be confused or worse angry if the photos on your listing don't accurately represent the state of your property. Guests may to choose to review you poorly for accuracy. This also goes for the maintenance and upkeep of your property. Guests expect that the state of the unit reflects the photos. If something is damaged or not working in your photo it is best that guests know as soon as possible. If the hot tub is a big draw for your property and is featured heavily in your photos, it better be working when guests arrive.
---

Photos are key part of your vacation rental. Before guests read your content, check your reviews, or even compare prices, they will look at your title photo. So get your photos to look amazing! Like anything photography is a skill that takes time to master but it can be really fun. There are lots of really amazing guides on the fundamentals of real estate photography available for those interested in learning more.
Alternatively consider partnering with a local professional. Professional photographers both have the skills, equipment, and editing knowledge to create amazing shots. Their expertise combined with your fundamental knowledge on what looks great on vacation rental websites will undeniably create some amazing photos for your listings. When you're ready to add these photos to your listing consider using a channel manager that has photo APIs to the major online sales channels such as Hostaway.com!
Hostaway is a proud integrated partner of InterCoastal Net Design with a suite of leading features that make property management simply and automated.

Written By: Connor Griffiths | Head of Digital Content
Connor, Hostaway's Head of Digital Content, regularly shares his experience, tips, and tricks about vacation rental management on the Hostaway blog. The blog is full of actionable tips, market reports, and guides for vacation rental property managers. The Hostaway blog has a unique real-world take on the industry because not only is Connor part of the Hostaway team he is also the owner of a vacation rental management company in Western Canada.