The internet has been around for nearly 30 years, and websites become faster and easier to use with each year that goes by. For some businesses, keeping their web presence fresh is part of their brand DNA. But for others, especially companies who have been around since before the dot com boom of the 90's, their website isn't as much of a priority, which means it's easy for it to become outdated and fall to page 5+ in search engines.
Believe it or not, there is actually more to Google and Bing than pages 1 and 2. And if you don't keep your website up to date and your SEO strategy tight—you may just find yourself there. If you already have, then don't worry! We've laid out 7 steps to refresh your old website, and rank for your main keywords again!
1. Assess the situation

This is the most critical step, because it's going to dictate the work that follows and give you a map to help steer the entire project. Start by opening your website as well as a few of your competitor's sites, ideally the competitors who are most successful in your niche. Browse your own site, and then try browsing the other sites and ask yourself some of the following questions:

What do I like/dislike about my website?
What do I like/dislike about my competitor's websites?
Is my website design outdated compared to my competitors?
Is my website slower than my competitors?
How does my website perform on mobile?
Is it easy to complete a conversion action on my website (purchase, lead form submission, etc..)?
Your answers to these questions will help you determine whether your website needs a total redesign, or just an SEO refresh.
2. Identify which keywords you should be ranking for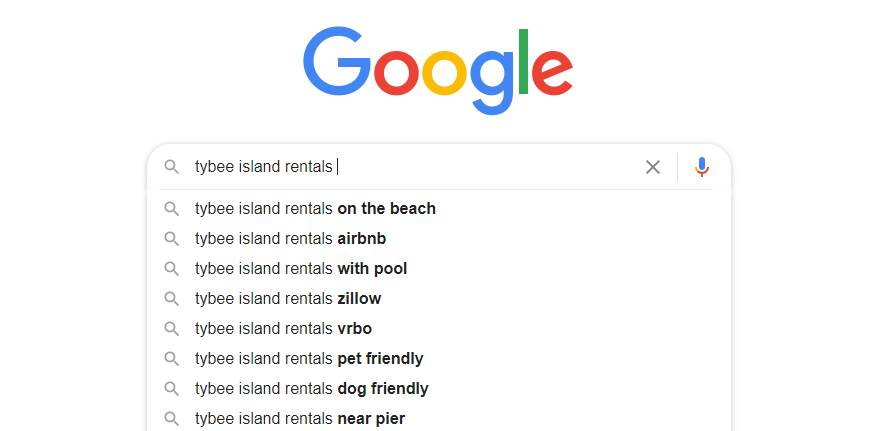 This may seem like an obvious step, but it's critical to any SEO strategy. If you don't know where you want to go, you'll never be able to get there. You wouldn't start a road trip without knowing the destination, or a recipe without knowing what you're baking—so don't take on an SEO project without first identifying the keywords that you're optimizing for.
There are two main ways to go about this. First, and most time-consuming is to analyze your competitor's websites and see which keywords they're optimizing for. Look at their headings and page titles and copy/paste those keywords into Google Keyword Planner to check their search volumes. You can also enter some keywords that you think users might be searching for, and check their search volume to see if they're high-volume search terms.
The second, and most efficient way to identify your target keywords is to use an SEO tool. There are several tools that you could use, but here are some of the ones we use at ICND when performing vacation rental SEO:

Ahrefs (paid)
SEMrush (paid)
Google Keyword Planner (free)
Ubersuggest (free)
For more information on these tools, check out our 2021 marketing tips blog post.
Note that the paid tools are certainly more effective and easier to use, but the free tools will do just fine for the basics. Also, look beyond your main few keywords, and consider long-tail keywords, as well as secondary keywords that might be related to your business. Finally, try searching for all of these keywords, and see how well you rank for them.
3. Consider a new design
Based on your findings in #1 and #2, think about whether or not your website design itself might be holding you back. Just because your website is old doesn't mean it's too old to succeed. If the design isn't too outdated, the pages load quickly, and it performs fine on mobile, then you might not need a new design. But if you're lacking in any of those areas, then your website design could be hurting you in two ways:

1) It could be hurting your SEO rankings, or even preventing you from ranking, which means fewer customers will find your business.
2) When customers do find your website, the outdated design could "get in the way" and cause users to leave and visit one of your competitor's sites.
4. Clean up your website structure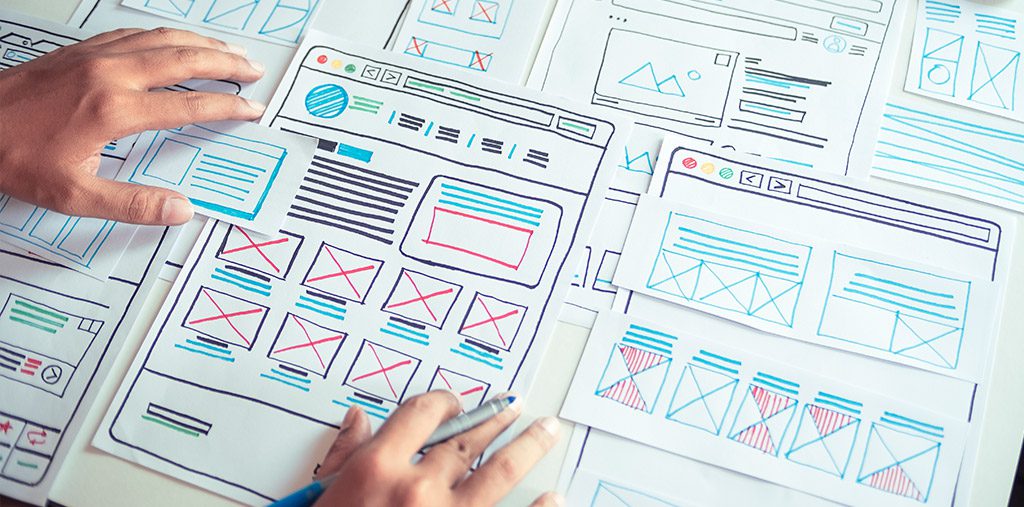 Whether you're building a brand new website or just enhancing your existing design, you're going to need to clean up your website structure. The goal of this is to make it easy for both search engines and users to find the most important pages and content on your site. For search engines, we want them to find, index, and rank our important pages. For users, we want them to land on our website and be guided down a clear conversion funnel and never feel lost. Here are the two important things to consider when cleaning up your website structure:

Navigation – your website's navigation is critical for both search engines and users alike. For search engines, it signals which pages are the most important, and creates a hierarchical layout of which pages are related to one another. For users, it helps them find exactly what they're looking for without spending too much time or becoming too frustrated.
Content – your website content is also critical, as it's one of the largest SEO factors and is one of the easiest ways to earn, or lose, a paying customer. First, make sure that your content is aligned to the target keywords identified in step #2. This is important, because without those target keywords in your content, you'll never rank for them! Next, make sure that your content is easy to read, and encourages users to take action, whether that be a purchase or submitting a lead form.
When auditing your website structure, it's important to use a data-driven approach. This can be done by using Google Analytics, and looking at some of the following KPIs:

Entrances
Bounce rate
Time on page
Once you have a sense for what content is serving your SEO/business goals, and which content needs to be re-worked, you can tackle any revisions that need to be made as well as create new content that you are currently lacking.
5. Fix broken backlinks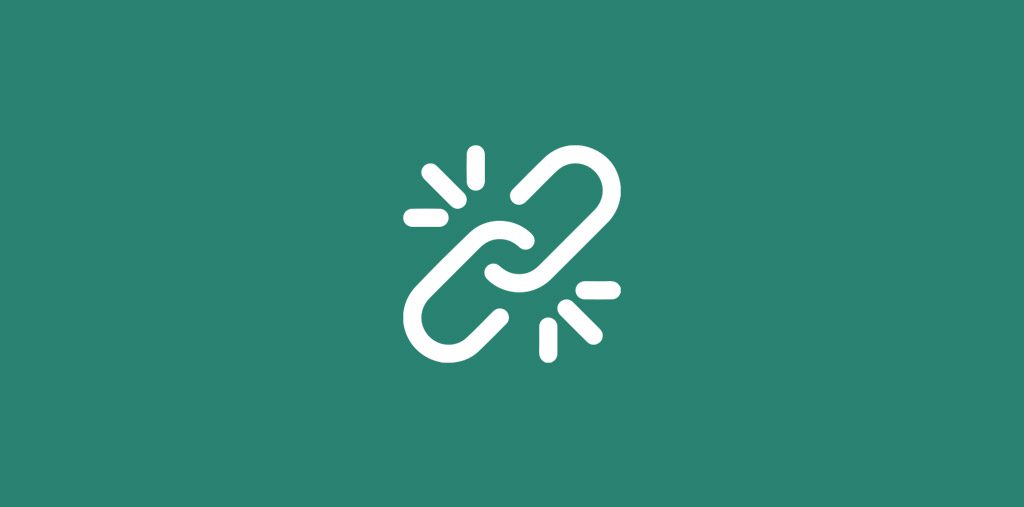 This step is one of the most critical for websites that have been around for 5+ years. If your website has been around for a while, you probably have deleted pages or changed page URLs a few times. Unless you added a redirect when doing so, you might have a few broken pages with valuable backlinks pointing at them. We see this all the time for older websites, and it's one of the quickest ways to boost your website's SEO.

Backlinks, or links to your website from another website, pass SEO value and tell Google that your website is worth ranking. This SEO value is sometimes referred to as "link juice" and is one of the most critical components of SEO. In order to find the broken pages with backlinks on your website, there are two main approaches that you can take:

1) Use a tool such as Ahrefs to identify the pages with broken backlinks for you. This is quick and easy, but the Ahrefs tool is not cheap.
2) Get a full report of your website's backlinks with a free tool such as Moz's Link Explorer or Neil Patel's Ubersuggest. Both offer free versions that have limitations on how much data you can view, but the pro accounts are relatively inexpensive and offer free trials. Once you have a full list of your backlinks, pop them into Screaming Frog and see which ones return a 4xx or 5xx status code.
Once you have a list of all of those broken pages with backlinks, it's time to redirect them! Remember to redirect the broken URLs to pages that are closely related to the original content. If none exist, then redirect them to the homepage.
6. Cover your SEO bases

Now that you've addressed your website's design, identified your target keywords, and have created a website structure that makes sense for both users and SEO, it's time to make sure that you've got the rest of the SEO basics down. While SEO isn't a "set it and forget it" project, a well-crafted SEO strategy can age like fine wine. Unlike wine, however, it will need some ongoing optimizations to stay in tip-top shape—but these ongoing optimizations can be minimized by starting with a rock-solid base.

Here are some key optimization components to consider when building your SEO foundation:

An optimized sitemap.xml file
A robots.txt file
Optimized metadata on all pages
Keyword-rich headings on all pages (with careful consideration of the H1 tag)
Interlinking pages with one another
Optimized images (filename, alt text, and file size)
No broken links on site
Keyword-rich content
No keyword cannibalization (or at least minimize it and use canonical URLs where applicable)
While this is by no means a comprehensive list, it's enough to help you set yourself up for success and create a strong SEO foundation. To learn more about how you can enhance your website's SEO, contact our SEO department today.
7. Measure, adjust and repeat!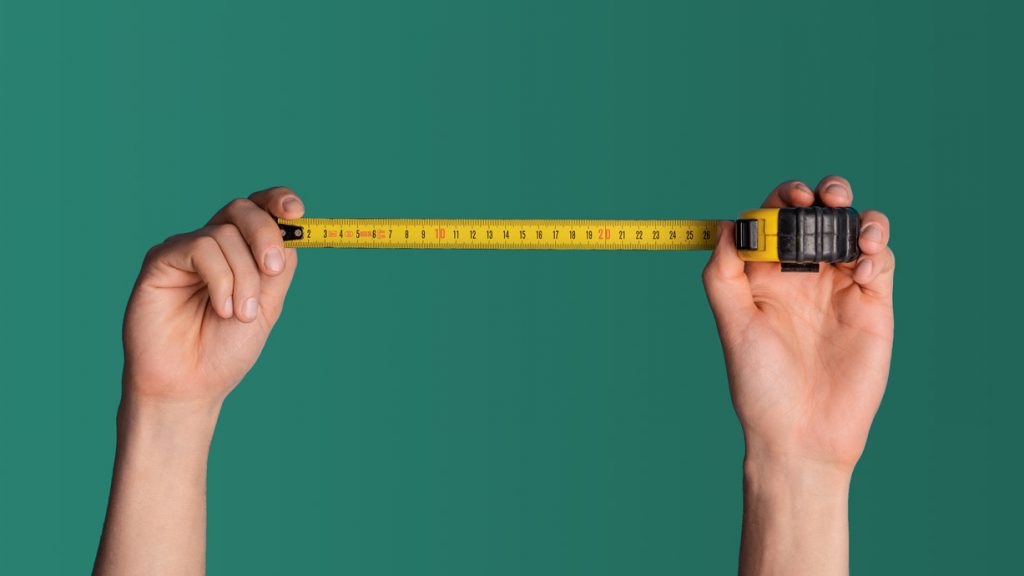 Optimizing your website for search engines is like trying to hit a moving target. Over time, search engines update their algorithms and change how they rank, so you'll need to make similar adjustments to your SEO strategy. You'll also be competing with other companies who are playing the same game as you are, so it's important to watch what they're doing to stay one step ahead!
Measuring and adjusting your SEO strategy to stay aligned with the newest best-practices can be time consuming and exhausting, especially if you're busy running your business. To help make this more manageable for you, ICND offers flexible à la carte marketing services to address your needs. Whether you need a few hours here and there, or a comprehensive digital marketing team at your disposal, contact ICND today to see how we can help!