May 2019 marks InterCoastal Net Designs' 20th year in business and much of our success can be attributed to our humble beginnings with Brandon Sauls at the helm. We recently sat down with Brandon to discuss where ICND is today, where we plan to go and how it all began with a fishing charter website. We live & breathe the tourism industry with our headquarters in the small beach community of Ocean Isle Beach, NC – making us well suited to understand our client's business model and helping them see success in the vacation rental and tourism industries.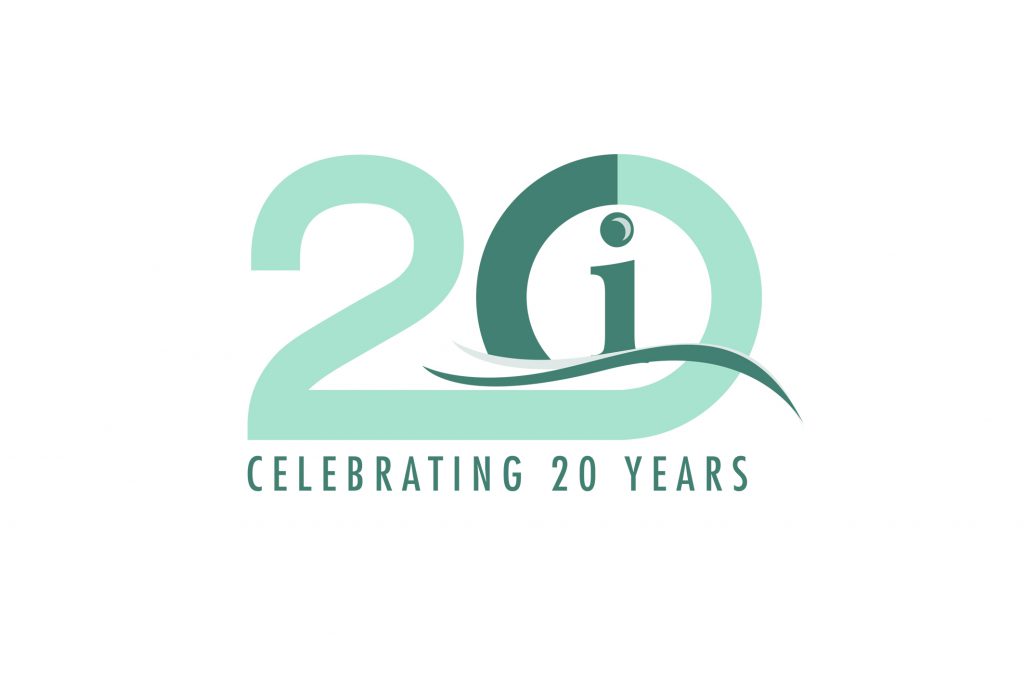 Follow Our Journey:
Q: Tell us about ICND's beginnings 20 years ago.
Brandon: I was in college at the University of South Carolina, spending my summers working as a Captain in Ocean Isle. Two unique opportunities popped up back in 1996: 1) We needed to generate more business for the charter boat operation so we built a website and optimized it for HotBot, Lycos, Yahoo and AltaVista, there was no Google back then. Clients found us and we ran a successful charter boat operation for years while in college. 2) When I returned to USC, I posted on a campus billboard that I did website development. I landed an account and began optimizing a website for online golf club sales.  From there, I had a full-time summer job with the charter boat operations and was working full-time during the school year marketing the golf club sales site. Graduating in 1999, I began working on the H.L Hunley website, which quickly generated revenue and gave me the confidence to dive into the website design and marketing realm. ICND was fully born and incorporated in 1999 and it was off to the races from there.  I hired my first employee in 2000, second employee in 2001 and by 2005 had ten employees.  By this time we were building full scale eCommerce systems and one of the first companies in the area interfaced with the real estate MLS / IDX data feeds. We were delivering fully integrated websites to the local area long before anyone else. Fast forward to 2010, ICND joined the Vacation Rental Manager's Association.  My wife, 3rd generation vacation rental manager at Sloane Vacations, showed me the way into this space.  At first ICND had an equal product to the competitors but I quickly realized we needed to make a move. In 2014 ICND spent 8 months on R & D,  rolling out Acme House Co. on our first version of our booking engine which made waves in the VRMA Community and catapulted ICND to the top of the competition.  From there ICND has moved 90% of our focus on the Vacation Rental and Real Estate space.
Q: Thinking about where ICND is today versus 20 years ago, what are the largest changes that have fueled our growth?
Brandon: Prior to 2010, ICND was successful but we hadn't honed in on our niche. We built sites for charter boat companies, lawyers and doctors. Joining VRMA and focusing our efforts on one main product allowed us to develop a strong code base that we could quickly deploy, support and maintain. Since HomeAway.com, VRBO, and AIRbnb have showed up in this space – it has really accelerated the growth of the industry we serve.
Q: What sets ICND apart from other website design & marketing firms?
Brandon: Our team is key here at ICND, but here are a few things I think set us apart from the rest:
Direct Bookings: We maintain a strong focus on generating bookings through YOUR website. With a customized marketing plan, we focus on generating more revenue directly from your website.
Speaking of customized, our custom websites are award winning. VRM Intel voted us the best website in 2016 with Topsail Realty.
Customer Service: Our team is positioned to provide you with a hands on customer service approach. The customer is the focus here at ICND, and we pride ourselves on quick response time and customized solutions.
ICND is independently owned & operated, however, we have formed strong industry-wide partnerships allowing us to provide the best product to our customers.
Q: We know ICND keeps you busy, but tell us about your hobbies!
Brandon: You don't have to look far across the internet and social media outlets to know that I'm an avid fishermen.  If I'm not working or chasing behind my twin twelve year-old girls, you'll find me on the boat in the nearest body of water!  I enjoy traveling to the southern latitudes and always seeking some outdoor adventure!
Q: Where do you see ICND going in the next 20 years?
Brandon: That is a big question – as fast as the industry is growing right now the sky is the limit.  We have a strong product offering and we will continue to improve, expand and grow our core products. We have plenty of room here to grow within the US, and we're also looking at new horizons in Europe and Australia. The same product that works in the US, will work anywhere in the world. Why limit yourself to just the US market?
Q: Tell us a little bit about Team ICND!
Brandon: Team ICND consists of forty of the finest developers, co-workers and friends that you can find. Check out our Team Page to learn a little more about each employee. Each person is very talented and bring their own unique playbook to the table that is in sync with our master plan… to make ICND the very best it can be.  Everyone gets along really well and works toward a common goal! The team we have in place now is most likely the most talented team ICND has ever had.