As the New Year starts to kick-off, companies ask themselves a few questions about their vacation rental digital marketing efforts.
"Is this the year I create that new marketing plan I always wanted and start exploring a new creative platform?"

"Do I use a professional agency to help me manage all the changes I keep hearing about in the digital marketing world?"

"Who can I trust and ask questions to if I don't understand an update or need advice for a new vacation rental website idea?"
The Marketing Department at ICND has heard all of these questions (and more!) in recent weeks. With these customer concerns in mind we present,
The 2023 Resolutions & Tips from the ICND Marketing Department.

---
So Many Hosts, But So Few Brands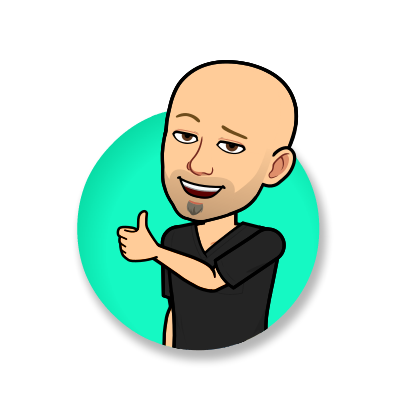 New property managers aren't establishing themselves as a brand, but rather as a host through Airbnb as their only source of leads. No email marketing, no brand website. The "AirBnb Superhosts" Facebook group is 202k members strong, and full of some very basic questions that veteran property managers could handle with their eyes closed and one hand tied to their foot.
These new managers are solely reliant on algorithms from a company that sides with the guest. One programmatic change on Airbnb's platform (just like they did when they revamped the website this past summer), and the PM's calendars or booking pace can screech to a halt.
I do predict many of these hosts are going to realize "VR management is not what it's cracked up to be" once the times get tough and a business model hasn't been established.
Read more about the importance of establishing a brand in Paul's full article "Will 'Hosts' Be Replacing Traditional VRMs in 2023?"
---
Google My Business – don't neglect it!!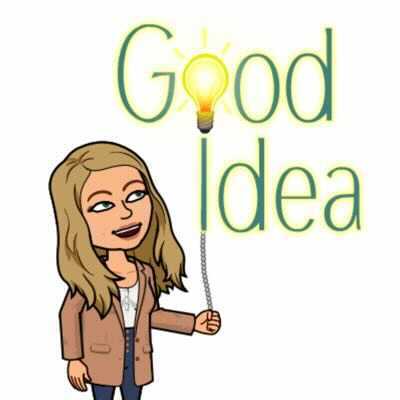 The best thing a small business can do for FREE marketing is put time into their Google Listing and Local SEO. Make sure your listings are verified and that you stay active on the GBP (or formally known as GMB) platform. When you receive a negative review, don't shy away! This is the perfect time to show future consumers how you handle negative issues. Make sure you address the problem publicly and take the conversation away from the platform into a more private conversation like email or over the phone. Your Google Business Profile listing is one of the first things that show up when a consumer searches you, make sure you have your best foot forward and are representing your brand's voice.
By putting effort into your GBP listing and staying active you will inevitably over time earn your way into the Local Map Pack which will help generate a huge increase in website traffic and give you a leg up against competitors. Make sure when sending out survey emails you push patrons to leave a review not only on your website but also on Google and other popular outlets like TripAdvisor, yelp and Facebook.
---
Video Content is A Must for Social Media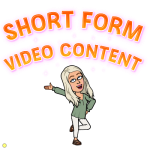 Short form mobile-friendly video content is a MUST! The key to getting eyes on you and KEEPING them on you on pretty much all social media platforms is short form, mobile-friendly video content!
Whether it's a quick walk-through video ending with a gorgeous view or 'a day in the life' type of video showcasing all there is to do in your area, short form video content is king in today's world.
PRO Tip: Post, Post, POST! Use the 80/20 rule when posting on all social outlets and just for content creation in general. Make sure at least 80% of your content is educational, entertaining and captures the audience's attention while only 20% directly promotes your business or product. Advertising on social platforms is more about forming a connection and a trusting friendship with your audience. If your brand is trusted than your audience is more likely to purchase a product from you.

Want to learn more social media tips and tricks from Anna, our resident Social Media expert? Check out her article "Make Social Media Fun Again (and with ROI in mind)."
---
Stop Wasteful Paid Spending!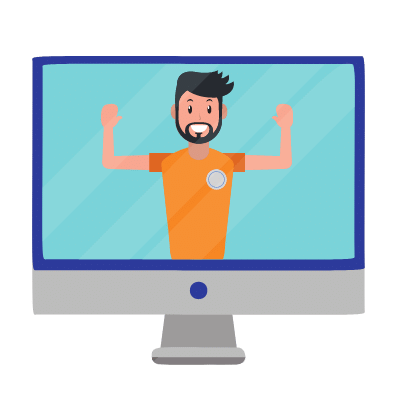 Google Ads announced late last year they'll be providing less search term reporting for the search terms your ads show up for!
That means you'll have a significantly harder challenge ensuring you're not serving ads for "vacation destination + umbrella rentals" when you're trying to target "vacation destination + rental homes" etc. if your campaigns aren't properly built. On top of this, we at ICND find wasteful spending due to poor choice keywords and negative keyword issues in every account we audit.
Search Term Reports
Make it this year's resolution to review your search term reports in every campaign you run. Use both Google Ads and Google Analytics platforms to review these terms, identify the issues and rectify them.
If every click is a dollar, and you're consistently serving up for search terms unrelated to your business or product, you're giving Google money.
ICND is only vested in providing our clients the best return for their ad spend. Our job is to maximize your success on these ad platforms (Google and Bing).


---
Page Speed and Responsive Websites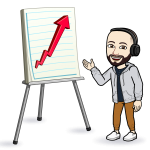 The page speed of your website can be checked in Page Speed ​​Insights. It's a powerful tool to analyze the time a website takes to load, with tremendous detail and documentation to help understand the metrics and how to improve them.
Page speed is one of the most important ranking factors and will help your website rank better. Note that the world is getting increasingly mobile – and Google knows that!
You'll want to ensure your website's mobile version is also fast and responsive. Mobile compatibility is increasingly important because of growing traffic and because Google favors mobile-friendly websites for its mobile search results. A responsive website is about creating a design that looks good on all devices. Here at InterCoastal Net Designs, we can help you with that; our AXIS website platform will take care of that for you.
---
Social Media Influencers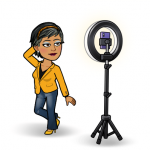 When using Influencers to promote your business have goals in mind to help set expectations to help validate whether or not the influencer campaign was successful afterwards. Communicate these goals through a binding contract that both parties agree on.
Use an influencer that already loves your area, this way you can create a lasting relationship with them for future partnerships. Provide your influencer with specific links using UTM tracking codes, #hashtags or a PROMO code for them to share when posting about their travel adventures in your local area.
These tools will help you measure their impact and goal achievement during and after their stay when looking at both your social media trends & Google Analytics reports.
Curious about using influencers in your marketing strategies and want to learn more about how to utilize them? Check out this video from InterCoastal Net Designs entitled, "Deep Dive Into Audiences & Influencers With Marketing Experts From InterCoastal Net Designs ."
---
Free Digital Marketing Tools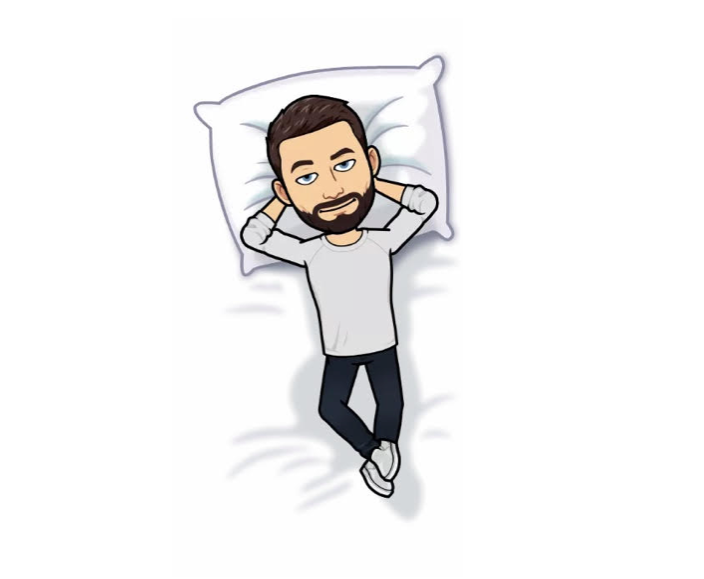 Take advantage of all of the free tools at your disposal to discover valuable insights about your website and search performance.
Two that you should definitely be checking regularly if you aren't already are
Google Analytics & Search Console.
Google Analytics provides data that gives you a complete overview of how users are interacting with your site. Everything from the exact number of visits pages are receiving to the average time users spend on the page to the sources where the visitors are coming from can be found in Google Analytics.
Search Console gives you important insights into how users are finding your site within Google's search results as well as issues with your site that could be negatively impacting your search performance. This is an often underutilized tool that will really help you understand your site's overall SEO.
Some other handy tools you should have in your arsenal are Google Pagespeed Insights, AnswerThePublic, and SEMrush.
Google Page Speed Insights gives your webpages a rating from 0-100 that gauges the loading speed of the page. This is a crucial thing to track in today's age. A low page speed can easily be costing you thousands as you lose impatient customers to competitors whose sites didn't leave them waiting 10+ seconds. Google Pagespeed Insights provides you with a full list of action items you can do to significantly improve the speed of your page.
AnswerThePublic can be a content writer's best friend. It's a simple, easy-to-use tool to help gather writing topics you normally wouldn't think of. AnswerThePublic uses Google search insights to help you discover what people are searching related to your niche.
SEMrush offers a free account that gives you your site's current Google rankings, keyword search volumes, content ideas, backlink data, and much more. The free account does come with its limitations, but it's still an extremely valuable tool for anyone interested in improving search performance.
---
Add Alt Text to Your Images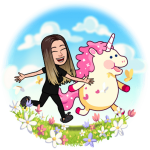 Image alt text is important for accessibility because it helps users who cannot see the images on a website understand what the image is about. For example, people who are blind or have low vision use screen reader software to read the text on a website aloud to them. Suppose an image on the website does not have alt text. In that case, the screen reader will be unable to describe the image to the user, making it difficult for them to understand the content on the page.
Image alt text is also crucial for search engine optimization (SEO) because it allows search engines to understand the content of an image and index it properly. When a user searches for a keyword related to an image on your website, the search engine will use the alt text to determine whether the image is relevant to the user's search query. This can help your website rank higher in search results and make it more likely for users to find your content.
Additionally, providing good alt text can also improve the user experience on your website by giving users more information about the images on your page.
---
Competitor Research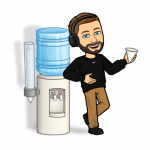 You should spend at least an hour per week (if not more) pretending that you're a consumer trying to find accommodations in your area. For example, if you're a vacation rental company in Winter Park, Colorado, open an incognito window and try to find yourself some lodging! Start out by looking at the Google Ads and organic rankings that you see – is your website there? Does the title tag look good (the thing that shows up in Google)? Would you want your owners or potential guests to see what your listing (or ad) looks like, or should it be optimized?
From there, check out the OTA websites that are present (i.e. VRBO, Airbnb, Vacasa, etc..) and try to search for lodging on their site. Take note of any features that are particularly useful, and if you like their booking experience, try to think about why. This will help you find ways to enhance your own site's performance. OTAs are also good at staying on top of emerging trends, for example they were quick to start listing rentals as "remote work & learning ready" at the start of the pandemic. "Spying" on these sites is a great way to make sure you're not falling behind market trends!
Now, move on to your local competitors. What are their websites like? Do they have any features or search functionality that you're missing? How does their booking experience compare to yours? After you leave their site, do they attempt to bring you back through remarketing ads or email campaigns? Take note of design, search, or marketing tactics that you recognize as positive or useful, and try to think about how you can integrate them with your own website and marketing mix.
Lastly, look at your own site. How simple is it to navigate? Are there any annoying popups? Are there any barriers to searching for and booking a property? Is it possible for you to break your website by entering a complex search combination of multiple amenities and areas? Remember, any confusion or difficulty in the booking process creates friction for your users, causing the user to go somewhere else.

---
Useful Research Tools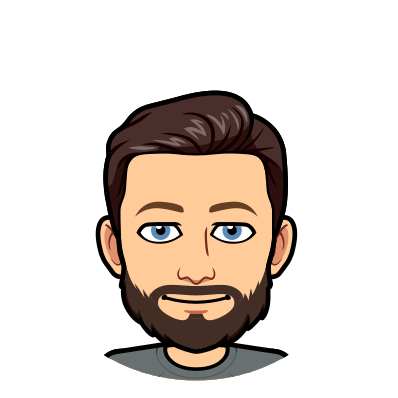 Ahrefs is a great tool that not only allows you to see what your competitors are doing, but what you can do to optimize your site. It is an all in one tool that is easy to use and it does not require you to be an SEO pro. Starting at $99 per month this is a must have for gathering some hard to find information!
A software based website spider you can use from your computer. This is a free tool you can use to gather a lot of data from the website you are scanning. Simply add the website URL and click start and watch the data roll in. Screaming Frog does have some paid features, but you can still get some useful data using the free version.
Tools are a nice thing to have in your competitive research toolbox , but if you want to leave the competitive research to the experts then make sure you have the best team for the job.
---
Keyword Research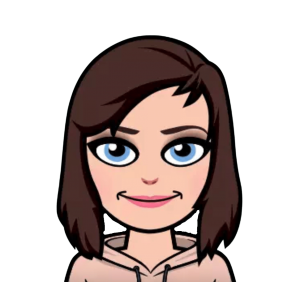 Do your keyword research when getting ready to write a blog post. Taking the time to pull together some strategic keywords is…KEY to any well written blog post!
Knowing what keywords you want to use ahead of time will help you work through the writing process from start to finish and not leave any important topics out of your piece. If you need help if your keyword research any of the useful tools mentioned above will get you started.
---
Optimize Your Paid Campaign Assets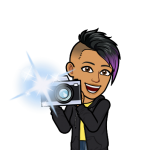 For PPC campaigns, image assets can play a big role in complimenting existing text ads and boost conversion rates. You need images that are enticing enough to help guide customers take the next step: reading what you have to offer.
A few tips to boost the quality of the images used for ads and to help improve chances of a better ROI:

Pick photos that are closely related to your offer.

Don't use images that are excessive. Keep images simple and straight to the point.

Add text to images to sweeten the deal. Use call-to-actions and the price directly on images.

Don't be afraid to list a deadline or number of items left

Change your rotation of images used frequently to help prevent ad fatigue

Use color to increase purchases.
---
Platform Partnerships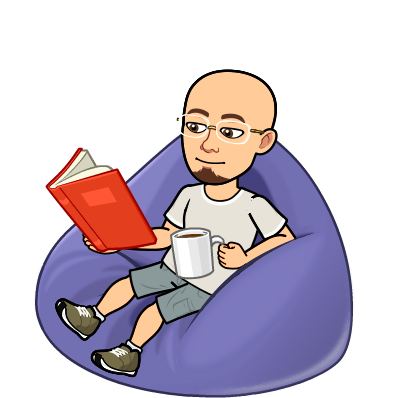 Let 2023 be a better year by making things easier on your site. To do this you need to work more on getting outside platforms to work with you and not against you. Every site needs a blog (for fresh content to their site, as well as, potential internal linking opportunities), Social Media support (to help with free promotion of product, events, ideas, and blog posts), and emailers (to keep regulars and researchers informed of opportunities and updates).
The main question is how will all this make your life easier? It seems like I just added in more items for you to manage. Not quite true. Use each item I mentioned above to support one another.
When you write a blog, post its link with an image on your Social Media (a simple copy and paste will do) to help promote it. Whenever you send out an emailer, post reminders to check out your Social Media platforms, as well as your blog. Use each item together to help promote referral traffic from each source. Once you have formed this habit, you will start to see a stronger return on your referral traffic, which intern will increase brand awareness, followers on your Social Media, more subscribers to your emailers, and potentially more sales/bookings on your site. Let the partnership of these services start to work for you instead of against you.

---
The ICND Marketing Team has just outlined for you just a few of their tips and resolutions for 2023. These first few weeks of the new year can be record breaking, interesting, and complicated all rolled into one month. Stay limber, stay focused, and stay above your competition. Rely on us to do the vacation rental digital marketing for you.
Not a client of ours yet? Why not? Partner with InterCoastal Net Designs and join a team focused on peak marketing performance and conversion-focused websites. Choose to work with ICND and you're choosing a marketing agency that lifts your bookings and conversions to new heights. Let's take a deep dive into your direct booking strategy today.