When it comes to making social media fun again for your vacation rental company, there isn't a playbook that tells you exactly how to increase your following or bookings – much less your ROI! Yet, there are platforms and tools that can help you unlock valuable information so you can increase those numbers yourself.
Having a social media presence can help VRMs in more ways than one. Search engines, like Google, use your company's social media accounts to send trust signals back and forth, thus building the online credibility that users rely on.
So… what social media platforms should VRMs use? Let me break them down for you.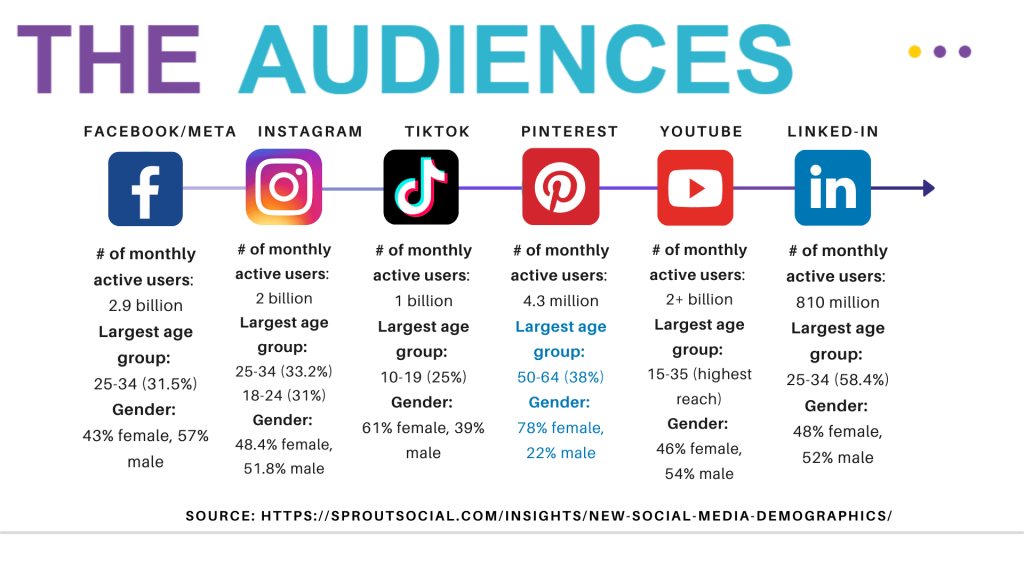 Facebook
Facebook offers a massive reach, the ability to target travelers, and is overall an affordable advertising platform. It's great for brand recognition, gathering reviews, and staying in front of previous guests. With such a large number of users, chances are you'll be able to hit more previous guests on this platform compared to the others I list in this article.
Many VRMs who start using this platform may start to feel discouraged if they aren't seeing instant results, but the key is to stay consistent and push out content that your audience can relate to (don't just sell, sell, sell). Respect the 80% fun, 20% promotional rule.
Instagram
Instagram is a part of Meta's advertising platform (that also hosts Facebook) making it easy to cross-post and cross-advertise between both platforms. What sets Instagram apart from the other platforms is that it's a very visual platform. VRMs can use images to capture the spirit of their locations and entice users to come visit. It's also a great space for users to research destinations, attractions, hotels, and lodging due to the hashtag nature of the platform. (One of the marketers here at ICND chose her entire honeymoon location based on following Instagram tags and drilling down until she found the perfect location and resort.)
In contrast, Instagram still caterers to a younger demographic, BUT these users will eventually turn into your target renters, so keeping a presence on the platform is highly suggested.
Pinterest
As you may already know, the primary vacation booking demographic are 35 to 45-year-old women. If there's one platform that caters to this specific demographic, it's Pinterest! That being said, Pinterest has become one of the top platforms for the travel industry. With 2 billion travel-related searches per month, it's easy to see why. Gone are copycat itineraries and trips by obligation. Today's travelers are looking for more meaningful experiences that cater to personal passions and help them build connections.
With this in mind, new types of travelers have emerged. Based on recent Pinterest search data, they've identified eight travel personas that are growing in importance for travel marketers. Not only did they identify them, but they let you literally target them!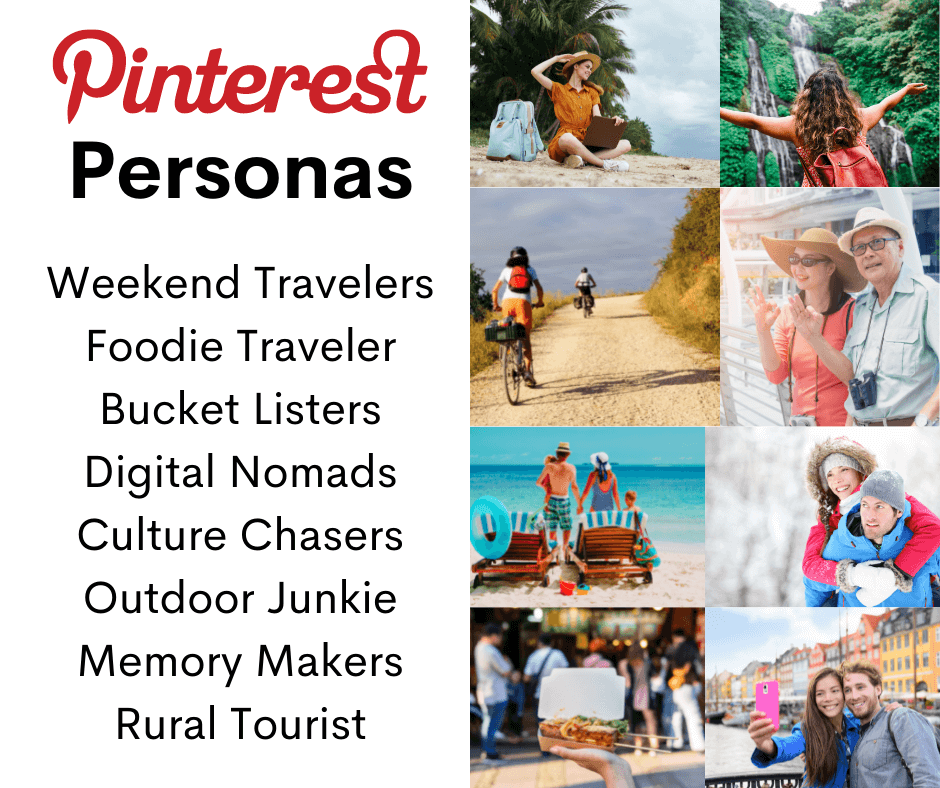 What pain point that some VRMs experience when they first start their Pinterest account is struggling to create good content aside from posting property photos that link to a property page. Pins need to have good catchy graphics and must link to content that someone would be interested in, not just properties.
TikTok
If you think TikTok is only for dancing videos and caters only to GenZ, then think again! Tiktok is almost virtually untapped when it comes to promoting vacation rentals. While the demographic is mainly Gen Z, according to the National Retail Association, 85% of parents involve their children in making purchases for their household. This platform has great potential for the vacation rental industry.
The kicker that gets most VRMs is creating the fresh videos that users are looking for – regularly. It's ideal to have someone in-house or a brand ambassador create the videos for you.
YouTube
With over 2 billion active monthly users on its platform, YouTube has been on top of the video content and is the second most visited site – right after Google. Similar to TikTok, YouTube has introduced a new feature that favors shorter videos called YouTube #Shorts. Tagging your videos with #Shorts will trigger the algorithm and move your video to the top. If you're stumped on where to start with this platform, try creating videos that answer common questions. Instead of tying up phone lines and time with receptionists, these types of videos can be shared with guests to watch at their convenience.
What stumps a lot of VRMs is how time-consuming it can be to create videos and getting discouraged if their videos don't do so well. The algorithm favors videos that gain more engagement. Think of the algorithm like this (actually all social media algorithms are like this): more engagement = more times that content is shown.
Where Should You Spend Your Time?
In a perfect world, it'd be ideal to have a strong presence on all of these platforms – but that's just not realistic in most cases. I would suggest Facebook, Instagram, and Pinterest as the perfect platforms to focus on (unless you create a lot of video content, then by all means share content on TikTok and YouTube as well!).
Make social media fun again by having a strong presence on Facebook, Instagram, and especially Pinterest! Doing so will increase traffic to your website, which can increase your direct bookings bringing you that ROI you're looking for! Keep following along for tips on how to improve your social strategy and measure your ROI.
Measuring ROI
When it comes to tracking your ROI, especially from social media, it can be challenging – especially if you don't know what to look for. We've found that social media is used as a 'touchpoint' in the booking process. The chances of a user seeing an ad on Facebook for a $3000/week vacation home or a cool beach photo on Instagram, then immediately booking is less than 1%. Yes, it happens, but more often than not the timing isn't right since the potential guest isn't in "booking" mode, but rather the "dreaming" mode while scrolling through their social media feed. Not to mention, most social media users are on mobile while most bookings happen on desktop. So, how do you tell if social media played a factor in your bookings?
If you use Google Analytics (GA) to track your success, you can see the ROI by looking at the referral traffic, the direct conversion, and assisted conversion value associated with it. More often, you'll find that social media has played a significant part in the assisted conversion section of GA. There, you'll be able to see which social media platform was attributed for those bookings!
Yet, many times the booking journey isn't linear – especially with the rollout of iOS 14 that we'll get into in a minute. Tracking the booking path is continuing to become more difficult but it's still somewhat possible.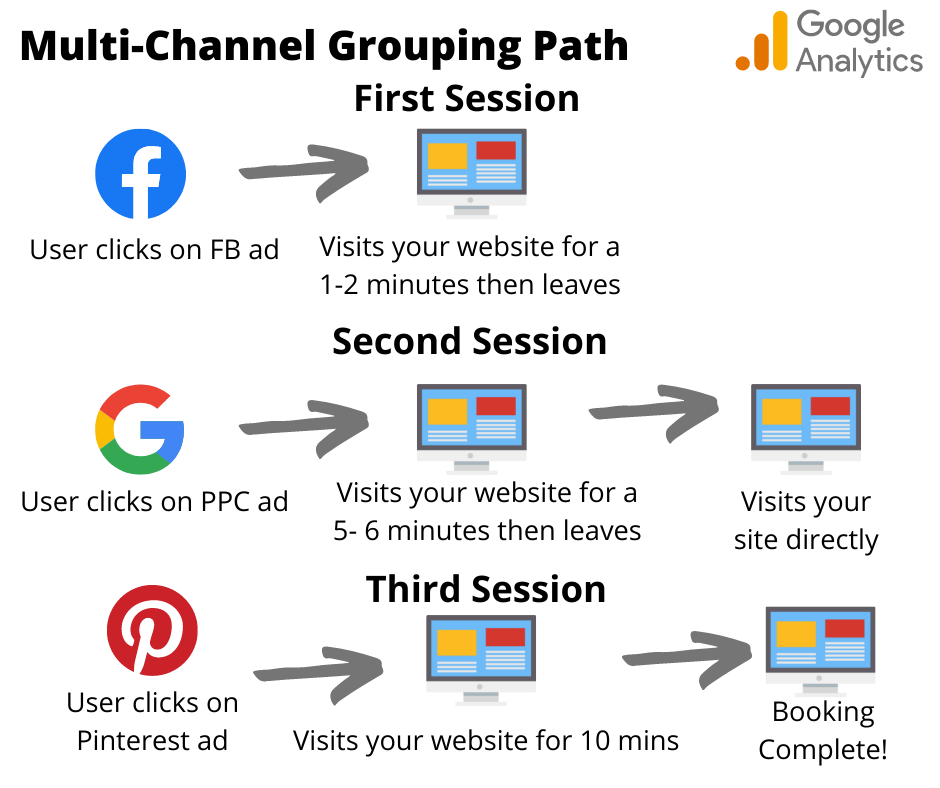 To determine how much social media played a part in the booking process and your ROI, check out the Multi-Channel Funnel section of GA. This section of GA shows you the different times one user returns to your site and how they got there. Notice: social media might not provide many direct conversions, but it's a significant part of how users return to your site which can lead to conversions.
Tips + Tricks
These Facebook tips will help you make social media fun again, perfect your marketing strategy, and have been proven to grow organic reach and engagement. Try using some of their free tools, like Meta Business Suite to help you plan and schedule content, review your audience insights, and see what content is engaging your audience.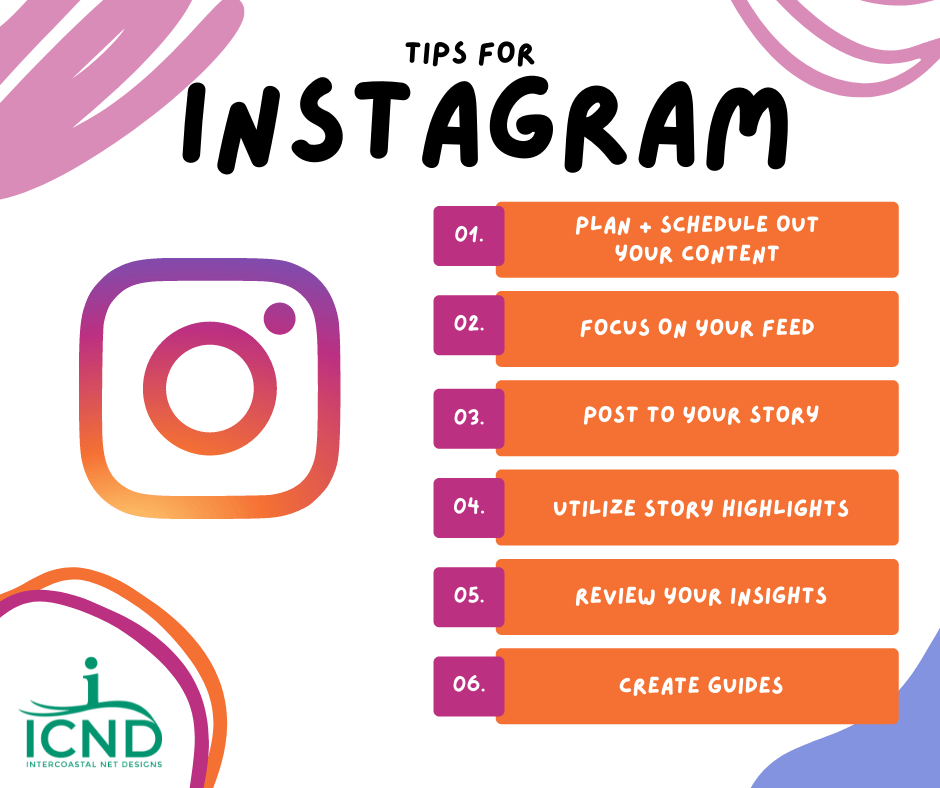 For Instagram, the best practices are similar to Facebook – except there is a focus on having a certain aesthetic such as a feed that flows well and highlights everything great about your company and the location. Use images that have the same filter/colors, so your feed looks very put together.
There is one feature that I feel was made for the vacation rental industry and that's Instagram Guides. This free feature is great for showcasing properties, partnerships with local businesses, sharing things about the location, and more. Think of Guides as visual blogs and don't be afraid to get creative!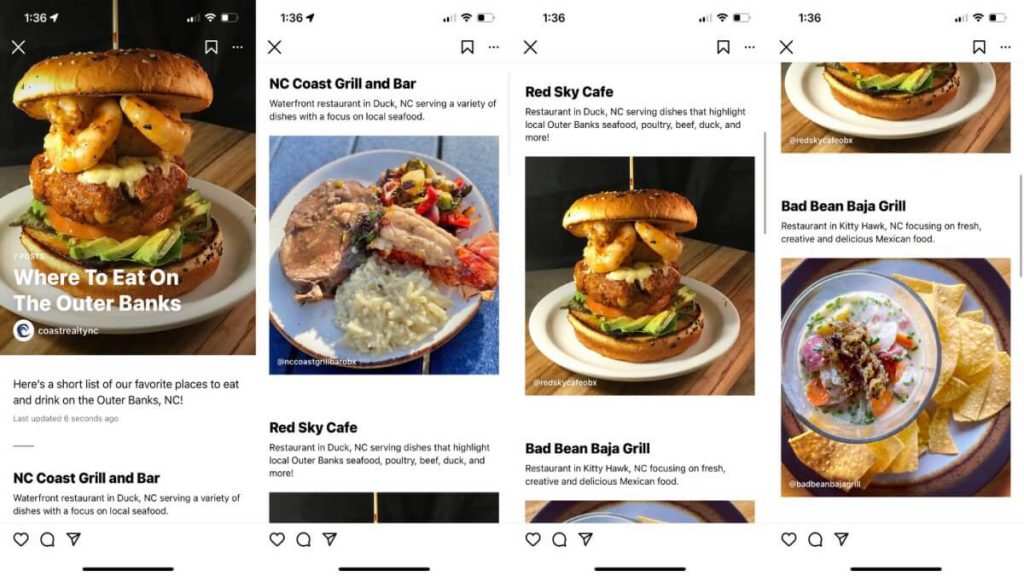 ---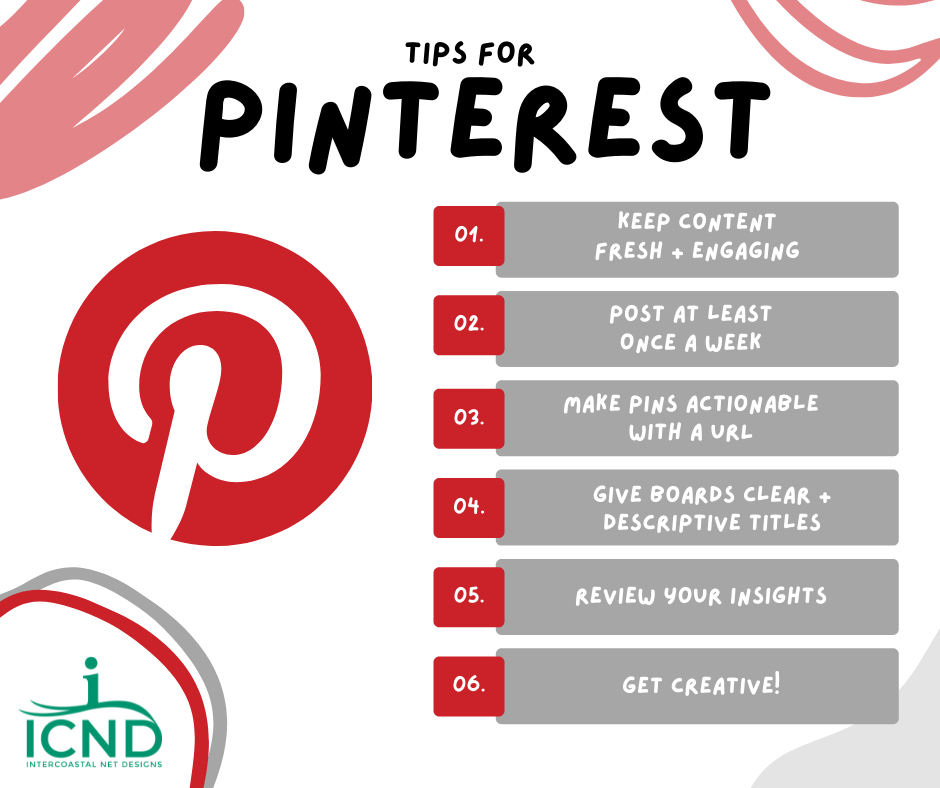 These tips are a winning Pin strategy. Keep your content fresh and fun with blog posts, videos, and topics your potential guests may be interested in – from ANY source! The good thing that sets Pinterest apart from these other platforms is their lack of 'timelines' – meaning a 6-month-old pin can pick up engagement just as well as something posted today!
Make social media fun again by creating new, original Pins at least once a week for a steady stream of content. Give boards clear and descriptive titles (ex. Oceanfront Properties, Things To Do, Rainy Day Activities, etc.). Doing so will keep users on your profile and increase the chances of them visiting your website.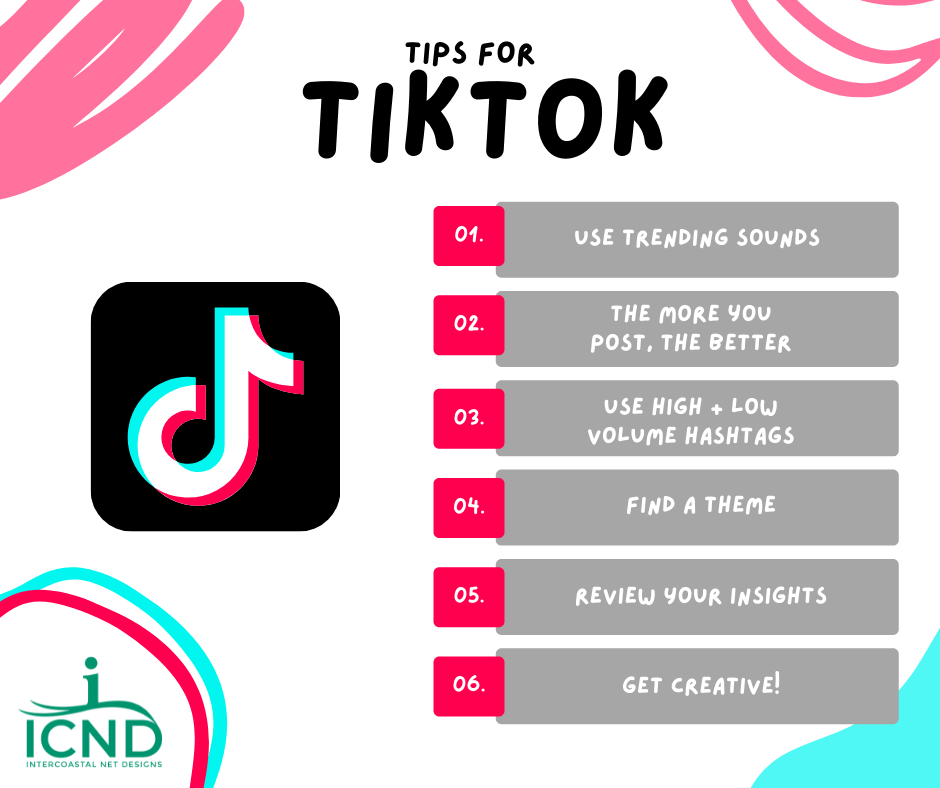 These TikTok tips are key to growing your following. Depending on your location and services, you should create a theme for your account. Whether that consists of walk-through videos at different properties, debunking myths about the vacation rental industry, or sharing interesting stories you've heard from visitors, etc. users on TikTok will start to associate your page with that theme so choose wisely!
While we're making social media fun again, it's also important to stay consistent with posting. Similar to Facebook and Instagram, TikTok has a 'timeline' type algorithm and favors recent videos over older ones (unless the older video is gaining some considerable engagement – aka mini-viral). Review your metrics to find the best possible day/time to post.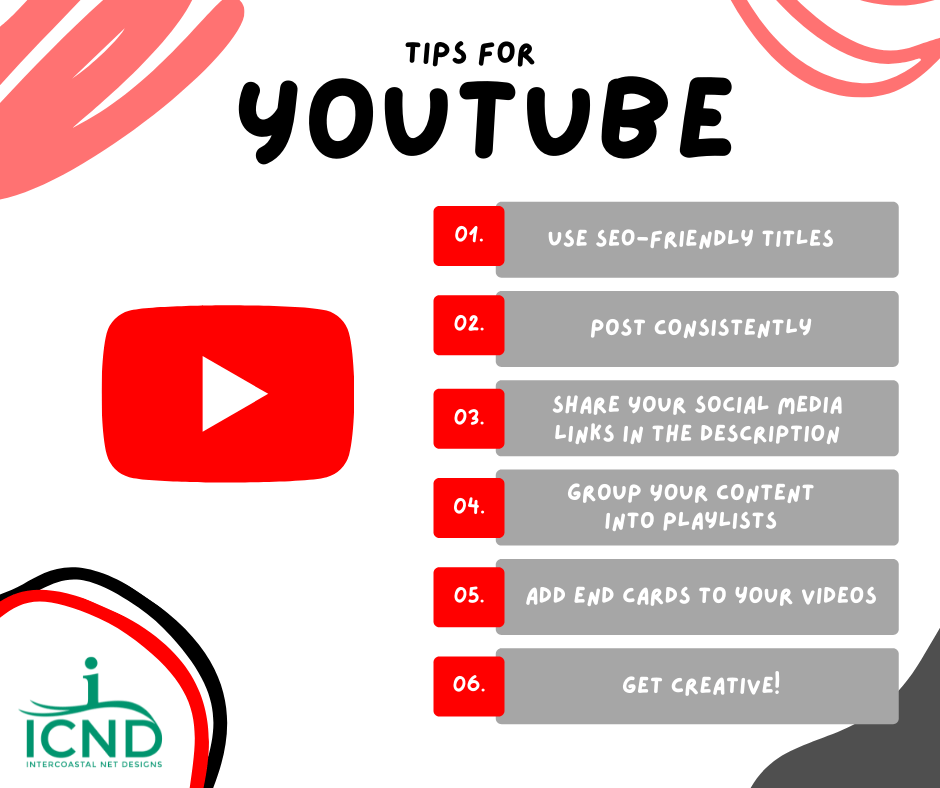 These YouTube tips will help you grow your subscribers, reach, and engagement.
Pro Tip: Add your company's Google Map details & link to each video description. Like the other platforms, it's important to keep up with a consistent posting schedule (same day, the same week of the month, etc.) to keep your subscribers engaged and grow your following. Don't be afraid to get creative!
The Ever-Changing Social Media Landscape
As a professional marketing agency, it's our job to stay on top of changes within our industry. Since the release of iOS 14, about 90% of iPhones users have opted out of cross-platform tracking, making it harder to track users as they navigate from Facebook to your website and vice versa. Since Facebook has slowly removed some of the detailed targeting options over the last few years, it can be challenging to find a new qualified audience. Nonetheless, those users are still there – just harder to track.
Overall, making social media fun again with these tips and tricks can be a huge help when it comes to increasing your direct bookings, you just have to be willing to put in the time and effort to build a presence on each platform to reap the benefits! As we know, many VRMs don't have that much time to dedicate to social media, and that's okay! If you'd like some help with your company's social media marketing, try outsourcing to a marketing agency that specializes in vacation rentals!
---
This article was developed from original content to supplement a webinar of the same name. View the webinar playback. The original publication of this article can be found in Arrival.