How to Organize & Build Effective Internal Links
When it comes to Internal Links most people will just tell you to add links on each page to show Google your site's pages are connected. This is just partially correct. There is a little more to Internal Linking than just adding links to a page. You can think of this process as a pyramid. With the right base you can build a strong form that will support all the major needs of a website.
First let us break down the purpose of Internal Links and you will see that we have 3 major facts:
Internal Links help strengthen your main ranking pages
Internal Links help connect specific pages on your site
Internal Links help guide guests around your site
Now let us dive a little deeper into what each one of these actually means for you, your site, and for Google Ranking.
Strengthen Your Main Ranking Pages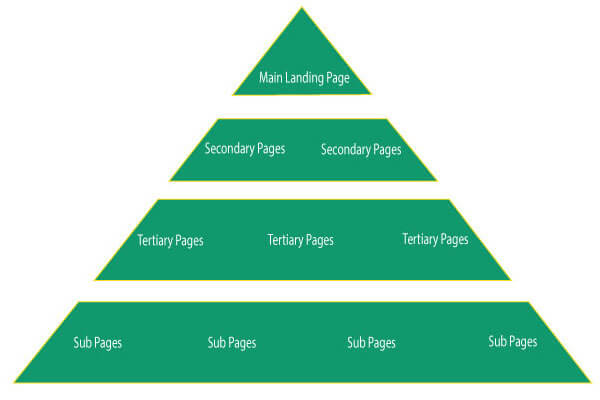 When building your pyramid, you need a strong foundation or base. This can be accomplished with a properly organized structure of the pages on your site. Most of the time you would start at the bottom and build your way up, but with page mapping it is best to work in the opposite direction.
Start with your main landing pages; i.e., your main result pages. This can be your vacation rental result page, your product page, or even your main landing page of your services. From here, brand down and add in your secondary page, or your supporting pages. These are your pages that are a little more specific but still support the purpose of your site. For example, if you are a Vacation Rental company, these pages would be your more specific pages; such as, Home Rentals, and Condo Rentals. These are just the next step for your guests to find the perfect rental.
The next branch would be your even more specific pages or tertiary pages. Using our Vacation Rental example, these pages would be more specific area or amenity specific pages. These pages would support each of the second levels but with a little more specific features. If you are organizing your Home pages, the tertiary page would be Oceanfront Homes, Mainland Homes, Homes with Pools, or even Pet Friendly Homes.
The purpose here is to not only provide Google with a proper structural support system for each page, but it also funnels your guests from page to page to increase your chances of converting.
Connecting Your Pages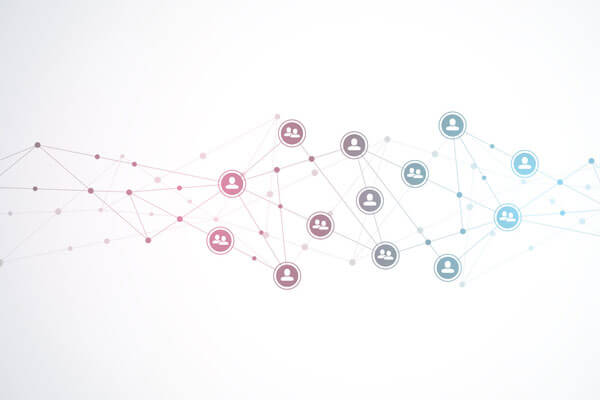 Like mentioned in the first point, Internal Links help strengthen your main pages to build that strong pyramid, but it also funnels your guests from page to page. Just imagine one of your guests landing on your main landing page. You present an organized and easy to navigate landing page featuring hundreds of options for your guests. The only problem with this is that most people have a need for instant satisfaction. With Next-day delivery and millions of videos and shows at a single click, people expect quick results. Throwing everything at a guest all at once could deter them from converting into a sale.
This is where the Internal Links come into play. If you offer clear links that guide a guest from your main page to more specific pages, the chance of this guest now converting increases. Back to the Vacation Rental example, if a guest wants a Pet-Friendly, Oceanfront, Home and they land on your main rental page, the guest now needs to try and navigate your filter system to find what they are looking for. If you offer Internal Links, the guest could just click once to get there.
Once on the main page, a properly displayed Internal Link would guide a guest to your Oceanfront homes. From here another Internal Link would show them the Pet-Friendly, Oceanfront homes, and all of a sudden (with two clicks) the guest is on the page they wanted. Your pyramid has just turned a 50% converting chance to a more favorable 90% converting chance.
Guide Your Guests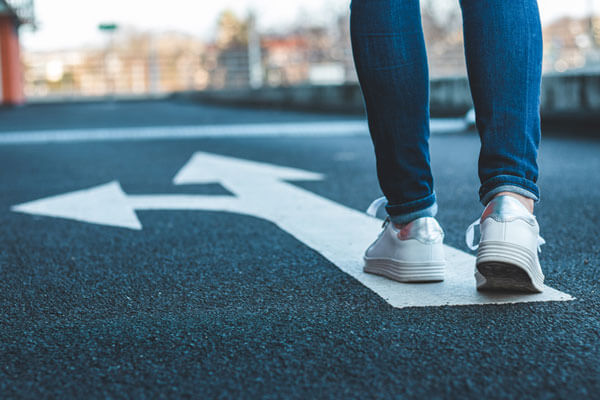 This may seem just like #2 but there is a difference. Internal Links can not only guide guests to their destinations quicker, but they can also allow your guests to travel around your site with ease. Not all guests know exactly what they are looking for when they are on the web. Most are researching or gathering information. This is where your Internal Links can help.
If you provide a strong structure of Internal Links on each page, guests can easily find pages that are not present in your navigation; as well as, pages that they may not have even thought about. These specific, supporting Internal Links offer windows to your subpages that give a hint of more options that you offer.
Again with the Vacation Rental example, these internal links could be Oceanfront Homes with Free WiFi, or Creekside Condos with Kayaks included. Internal Links not only strengthen the pages on top of the pyramid, but they offer more rooms to travel through that can ultimately increase your chances of converting that guest from a visitor to a buyer.
---
The better the structure, the better the chances of keeping guests on your site and converting them. The Google ranking algorithm is not the only focus for these useful tools.
Our purpose, as InterCoastal Net Designs, is to expand your horizon and open your mind to new digital marketing ideas, concepts, and theories. Our Search Engine Optimization team works hard to implement every bit of information to get our client's seen. The Programmers the develop our Vacation Rental Websites, are always educated themselves to provide the latest coding practices for faster load times and better UX.
With each step we take, we are building a better team to work more efficiently for our clients. And just like the internal link practices mentioned above, our pyramid is strong. Build that strong pyramid and allow your guests to explore your site.