It's very important to have reviews on your vacation rental site. It helps build credibility for your business and encourages visitors to trust your brand and business. Just like when you are shopping on Amazon.com and Ebay and you check out your sellers "score" and reviews, individual reviews on your vacation rental homes and condos help your visitors know what you show is true and what sort of experience they can expect if they book your rental.
There's a number of ways you can integrate reviews and a number of sites out there than can help. The most popular for Vacation Rentals is FlipKey, a community driven travel site that helps consumers find trusted vacation rental homes throughout the world, by providing real reviews of verified vacation rental properties.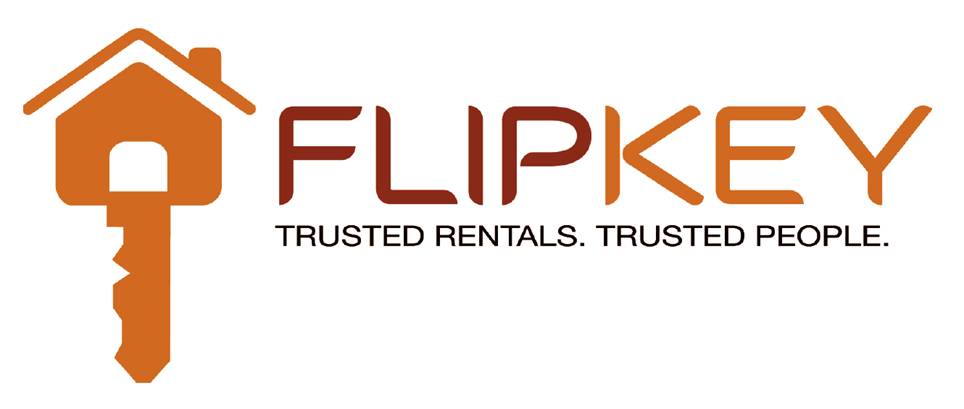 FlipKey organizes the reputation of vacation rental properties by verifying that homes are represented by legitimate managers/owners and then collecting detailed reviews from real guests. FlipKey's Reputation Management tools then allow for vacation rental managers to post public responses to both positive and negative reviews to facilitate a constructive dialog concerning the quality of individual properties and services provided. This is a great tool to utilize to turn upside down past guests into a positive experience. By posting to the public that their concerns have been taken care of, you are proving to your potential guest that you are a real company, you care about your vacation rentals, and you care about customer service and satisfaction.
Vacationers can use FlipKey.com to evaluate over 50,000 verified vacation rental properties and then book their accommodations directly online or call/email the manager for more information.
If you don't have a lot of self-generated reviews already on your site, you can use FlipKey reviews via their API to pull into your site. This helps keep guests on your site while evaluating your vacation rentals and provides them the information they need to feel comfortable to book online. Here's an example of one of our sites that features Flip Key Reviews.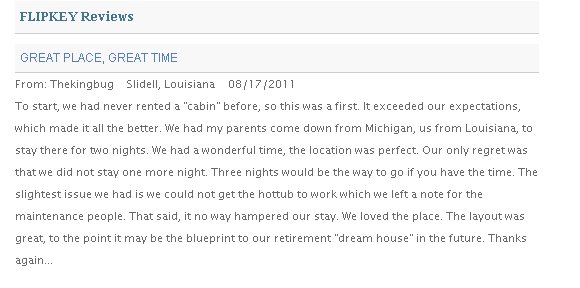 You can deny some posts from showing on your site, but all reviews will be show on the Flip Key site. We recommend you keep some bad review that have been taken care of or run of the mill ("I saw a Palmetto bug on the patio when it was raining!"), so that visitors know this is true information and they don't need to seek the bad reviews else where.
With the answers exposed on the internet in numerous fashions, it's important to keep the information available on your site in true, honest form so that you keep that visitor on your site.
Here's and example of a site ICND developed with the "self-generated" reviews.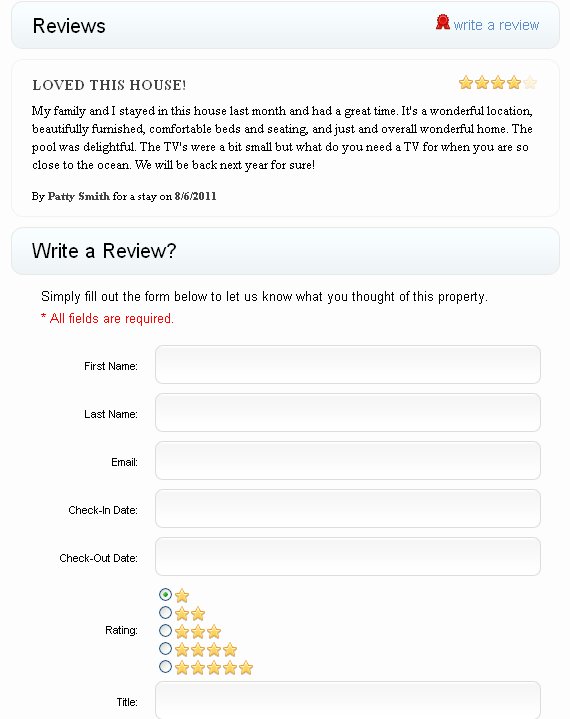 You'll see it's a great tool, but if you don't broadcast it, you won't get a lot of reviews right off the bat. The best way to ensure you are generating reviews is to send a post-departure "Thank You" email with a form to submit the review and have it posted to your site upon approval. Contest and giveaways also help generate your own reviews. Self-generated reviews are great content for SEO purposes. It allows for good, unique, relevant content about your individual rental that's not posted on any other site. Though Flip Key content is considered duplicate content, it won't have as much value as unique, it is still good content to keep your bounce scores low, time on site high, and conversions (what REALLY matter) up.