Team ICND travelled to the busy little town of Savannah, GA where they were warmed by the southern charm, hospitality, and great culture of the 2013 Eastern VRMA Conference.  There, ICND wooed the crowd with sunglasses, coozies, pens, notepads, and a wealth of information about interactive marketing.  With lots of rave reviews such as:
"I recently attended the VRMA Eastern Conference in Savannah, GA this past week and had the pleasure to meet the InterCoastal Net Designs team. They were energetic, and knew the business very well which was refreshing to see at the VRMA vendor showcase… I just wanted to reach out on behalf of our company…, to let you know how professional your team was. A great product, displayed, and delivered very well. Loved the sunglasses!"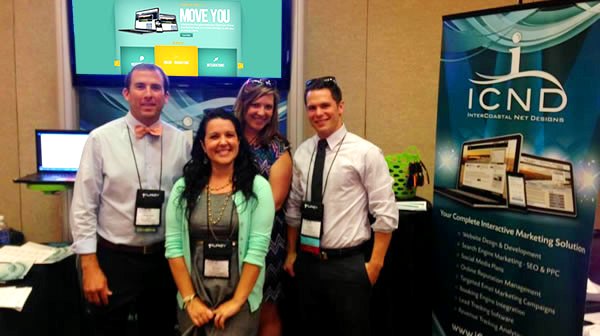 Thank you to all of those who stopped by our booth and shared your needs. We're excited to, once again, be a part of the Vacation Rental Managers Association and hope to be even more involved in the sessions about website design, booking engine integrations, and online marketing.   Be on the look out for your account team to be contacting you and starting to grow your relationship with ICND.  We look forward to seeing you all again!