With so many SEO tools floating around the internet, it can be hard to understand what to believe. Raven, SEMRush, Moz and other similar tools have site audit features that crawl your website and spit out a list of items that are hindering your site's performance.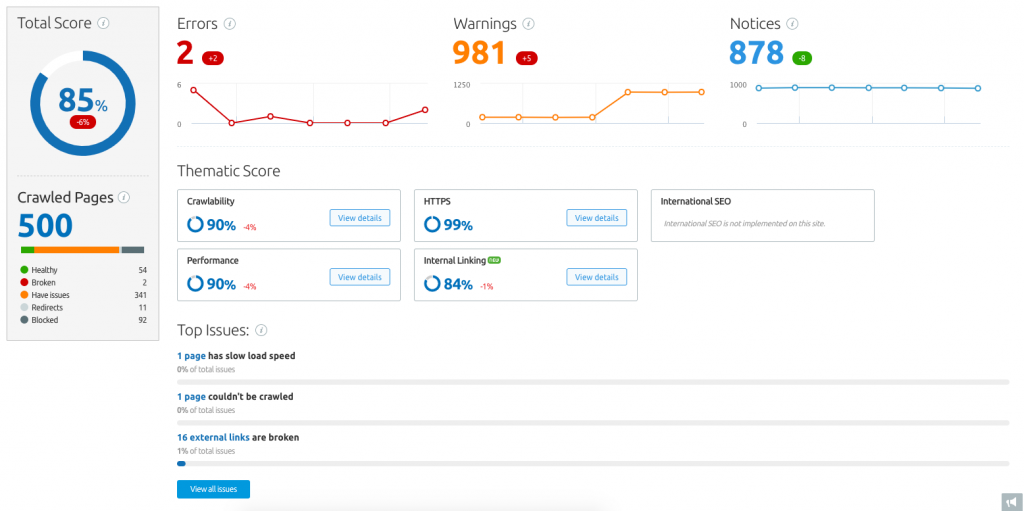 With so many different issues highlighted by just one of the many site audit tools out there, getting your website optimized can seem like a daunting task. To help you better understand how to optimize your site and not waste time blindly following a third-party audit tool, we created a list of Do's and Don'ts of Digital Marketing.
Digital Marketing Don'ts:
DON'T get caught up with the "perfect score"
Using a third-party site audit can be great start when looking for ways to improve your website. They can be provide valuable insight about issues and opportunities related to your site, but they should never be used as the be-all and end-all resource for site optimization. Good SEO always starts with good on-site content and a good user experience.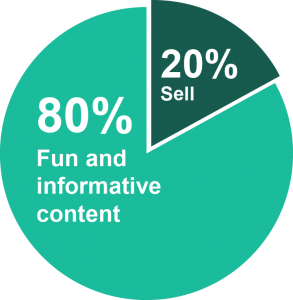 DON'T spend time on social media just promoting yourself (80/20 rule)
Social media is made to be just that- social. It's not a platform to purely promote your rentals or specials, and should be used to create and monitor social interactions regarding your brand. The best way to balance this is by making 80% of your posts fun and engaging, while the other 20% can be promotional.
DON'T think you can manage your PPC campaign yourself without experience
There are so many ins-and-outs of PPC that it takes years of daily use to master. Without knowing which tools to use inside Google or Bing ads, you could be setting yourself up for a huge spend without a good return on investment. It's best to leave stuff like this to the PPC experts.
DON'T buy links to your site or participate in linking farms
It's not enough to just get as many links as you can to your website. Google also takes the quality of your referring domains into account when determining how you rank. Have too many questionable backlinks, and you might not even rank at all! Luckily, there are plenty of tools out there that will hunt down toxic backlinks for you so that you can disavow them in Google Search Console.
DON'T upload photos or images straight from their source (camera, stock site, etc.)
The files needs to be compressed, sized appropriately and be given an appropriate meta description and file name. This affects many different aspects of SEO, and could be something that you're missing out on.
DON'T use Headings (<h1>, <h2>, etc.) for their appearance
HTML is for content and headings help search engines easily understand page structure. If you're looking to change the appearance of something on a page, your best bet is to utilize CSS, a styling language. Using HTML headings to change the appearance of a page element will massively impact how Google and other search engines see your page.
Digital Marketing Do's:
DO spend time on your own website & look at competitors' sites
Take a look at the functionality of your website from a user's perspective. How useful is the site? How easy is the booking process? Now take a look at some of your competitors' sites, how does your site stack up?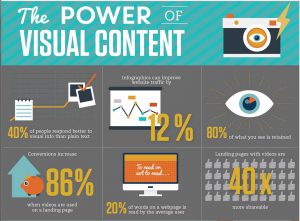 DO spend time creating quality content
Creating quality content is a great way to build your brand and get a potential customer's attention. It's important to keep in mind that this content should be relevant to your business, deliver value to the consumer (entertainment, good information, etc…) and be more than just blocks of text. This means videos, photos, maps, illustrations, and other visual & interactive elements should all be part of your content strategy.
DO use Google My Business
And update it often! Google My Business has been around for years, but Google has recently put some serious time and effort into boosting its functionality. Make sure you take the time to completely fill out your profile with accurate information, photos, and create posts from time to time. Finally, encourage your customers to leave honest reviews on your GMB profile and reply to them. This will help your local SEO and even get you included in the local map pack.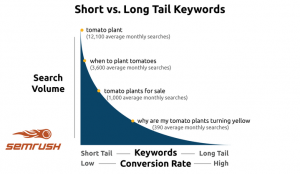 DO target long tail keywords – it's easier than you think
Sure, everyone wants to rank #1 for "<location> rentals." However, spending time on a few lower-volume long tail keywords such as "<location> oceanfront home rentals" can bring in a ton of good traffic. Furthermore, if you have good quality content for a few long tail keywords, it boosts your ability to rank for "<location> rentals" because you are becoming an authority for all the different types of rentals in the area.
DO make sure your site is optimized for mobile
Back in July of 2018 Google announced that mobile page speed is now a ranking factor in mobile searches. See how your site performs on mobile, and learn what you can do about it.
DO make sure your website is HTTPS
Would you want to give your information to a non secure (HTTP) page? Google knows it's not a good idea, and, as of July 2018, warns users if they're visiting a site that isn't secure. Oh, and it's a ranking factor. Enough said.
DO establish the N.A.P. of your organization & standardize It
Having a million citations doesn't do your company much good if your business name (N), address (A), and phone number (P) aren't the same across the board. There's plenty of great services out there that will monitor this for you.