We can all agree that one of the most frustrating things to see is when a consumer is one step from buying and then for some reason, they don't. A good majority of the business model in the vacation rental industry is based around e-commerce so having the proper tools for that space is essential in closing the deal and generating revenue. And no matter who you are, we all have issues with cart abandonment.
Cart abandonment in vacation rental marketing terms is when a user gets to a check-out page and then leaves for various reasons.  (There really are not "carts" for the rental industry.)
On average cart abandonment is responsible for over 82% of lost sales every year, that's a huge number! However, ICND clients have been able to turn that negative statistic into revenue due to some of the tools they have access too. Some clients are recapturing 20% of the abandoned traffic which results to an average of $50,000 per month recaptured that otherwise would be lost; that adds up to $600,000 per year in generated revenue from a simple process.
Automated Emails Bring Potential Guests Back
The magic is in the tools we use and it starts with our booking engine. Our booking engine sends out a "reminder" email, much like Amazon, if the user didn't complete their purchase.   There could be many reason's someone abandon's their booking.  Maybe they want to compare pricing, maybe they get distracted.  Who knows.
Here's how it works:
Step 1: The consumer reaches the "Booking" page and starts entering information.
Step 2: For some reason, they don't book but the information is recorded and stored in your database.
Step 3: After a certain amount of time, if they don't convert, the system automatically sends a follow-up email to remind them to come back and book.
But what's awesome is we offer a back-end dashboard that tracks ALL of these emails:
When they abandoned their checkout
When the reminder email was sent
When it was opened
Whether they returned and booked or not
Oh, of course, their name and email address

Let's Make It Easy for the Guests
We all know a user will visit your website multiple times before booking.  That's just how it is.  So what if we made it easier on them to return and BOOK?  That's why ICND was proactive to introduce this concept to the VRM industry and the results have been exceptional.
If a potential guest abandons their checkout, we ALSO have a nifty little gadget that shows them the unit they abandoned once they RETURN to the site.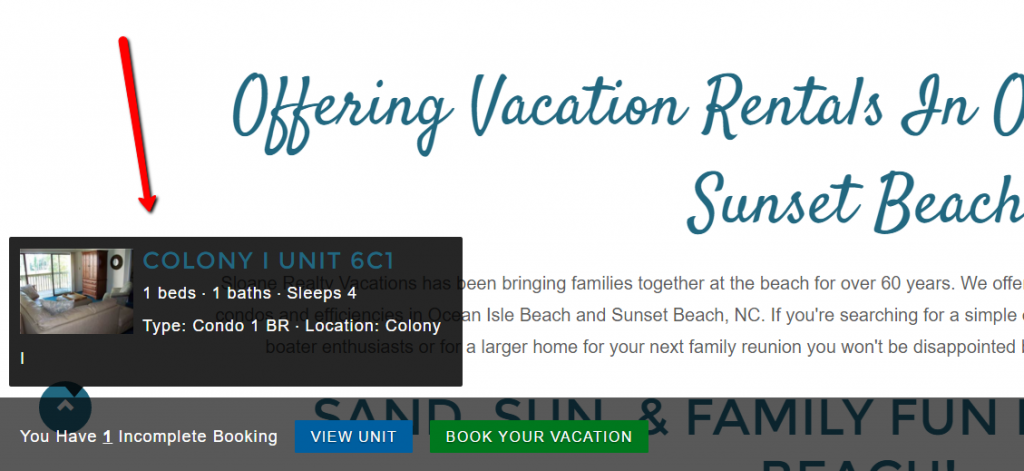 Seamless Integrations
Our Lead Tracker tool organizes and categorizes leads so they are easy to segment and market too. It will also capture as much information as it can such as name, phone number, and property ID.
This is a simple process to grow revenue and improve your brand's image by staying in front of your audience. If you're curious about implementing this strategy into your overall marketing toolkit, give us a call and we'll show you how you can start growing your revenue and creating more satisfied customers.  Don't forget to check out our award winning website designs for vacation rental companies as well!