Why Should You Market Your Vacation Rental Management Business with Videos?
The increase in travel video viewings has been attributed to the growing popularity of mobile devices for video consumption. As a result, it's never been more important for you to include videos in your marketing campaign as a vacation rental manager. Videos are great publicity tools for the business as well as for each of your rental properties.
If you need further convincing to adopt video into your marketing mix look no further. Check out these top reasons:
Video allows guests to engage with property managers.
Many of the discussions about vacation rentals are conducted over the internet, with visitors never meeting the people with whom they chat. Guests can get familiar with you and your rental managers by including videos on your website or even on YouTube. Even though most people make rental decisions based on which rentals they like best, when you add a face and a name to the experience, guests instinctively want to do business with someone they feel a connection to.
Video adds credibility.
Videos with tips and suggestions lend authority, particularly when it comes to destination information. Vacation rental managers in beach communities, for example, could showcase a plethora of information about the top attractions in the area, public beach access points, and amazing restaurants. They could also include tips and tricks to make the vacation run as smoothly as possible (DON'T FORGET SUNSCREEN!). Or VMR's in snow destinations could showcase plenty of information about the best slopes in the area, public access to snowshoeing or husky sledding, and snowmobiling.
Adding a video that focuses on tips like this to almost every destination adds credibility to the vacation rental management business. It will set you apart from the competition as well!
Showcasing vacation rental units with video brings the properties to life.
A video in a rental listing or on a search results page brings the property to life. Photographs are useful for showing visitors the rooms and layouts, but when a video is included, it's almost as though they can walk around the rentals before making a decision. This technique really appeals to younger shoppers.
Using video on a Property Detail Page.
When using video to showcase your listing within your PDP image carousel ICND can either pull the videos directly from your PMS or allow you to input them in our VR Enhancement Tool.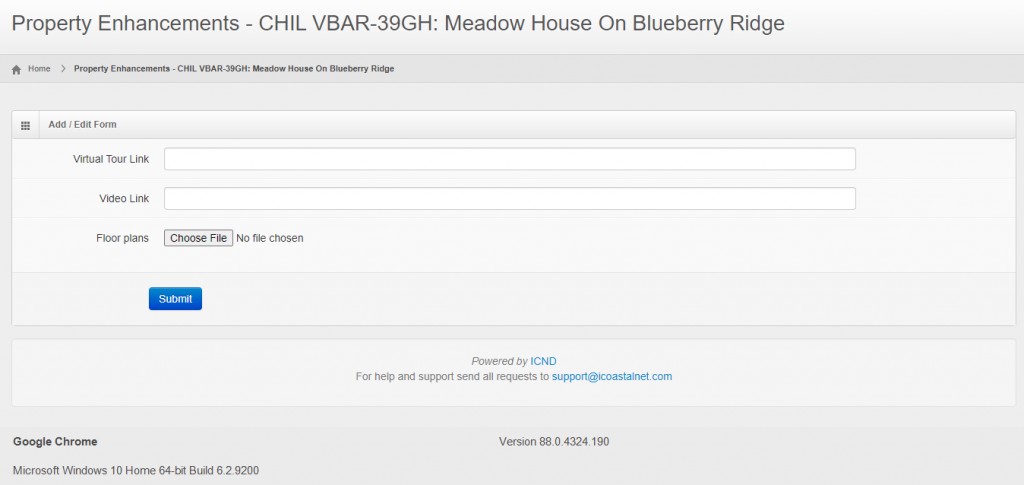 For more a demo or more information on the VR Enhancement Tool shown here please contact our Support Team.
Advertise your property with YouTube Video Ads.
There's nothing like seeing a vacation spot before making travel arrangements. Vacation rental management agencies can use YouTube video ads to show off a destination in a way that a regular picture or text description cannot compete with. They can reach specific demographics by using in-market or affinity audiences to make sure the ad spend is fully optimized and the targeting is dialed in.
Vacation rental managers should advertise their units from a "benefits viewpoint" showcasing locations that tourists love, fun events and attractions, and even tap into other popular vlogger's incredible videos of visits and their adventures in your area by running ads leveraging their channels.
Using video ads will tie in nicely to your ongoing SEO services for your vacation rental company's marketing efforts and really give your properties the push they need to increase bookings.
---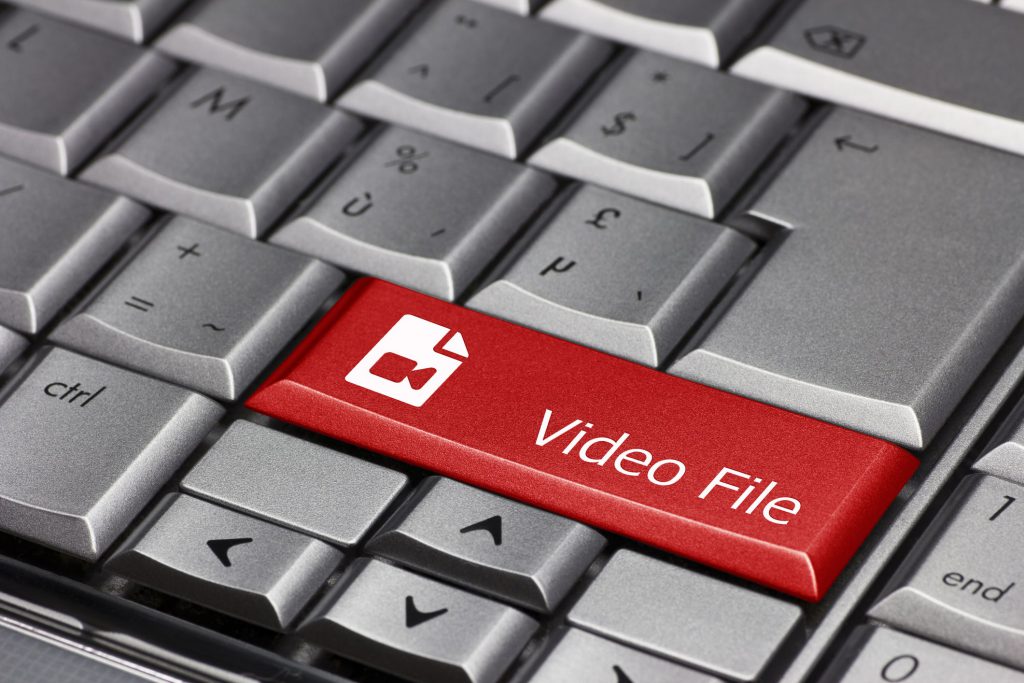 What Types Of Videos Should You Be Using On Your Websites?
By now you might have come to realize that one of the most important tools for promoting vacation rental properties is video content. Quick videos on the listing page assist hosts in increasing prospective guests' loyalty when determining where to stay. Here are the top five most critical videos for increasing your listing's occupancy rate!
1. Vacation Rental Listing Videos:
A vacation rental listing video, like a real estate listing video, highlights your rental property and highlights its best attributes. Give your viewers a virtual tour inside, take a walk outside in the yard, patio, or flower beds with a 360° camera, or add riveting aerial or drone footage (which is quickly becoming the vacation rental industry standard for property videos), and make sure to include main rental features such as the number of bedrooms, bathrooms, acreage, facilities, and more in this video.
Be sure to include core elements in the summary of your video before you upload it. Consider providing the address or at the very least the general area where the listing is located, as well as a way to contact you. A property listing link would also be a good thing to include with the video.
2. Company Bio / Featured Property Manager Videos:
Every vacation rental presenter or manager should inform their potential guests about themselves, similar to most businesses having an About Us section on their website. This will help build confidence and reputation in your listing. Discuss how you got into the business, what attracted you to rental properties, and any specific advantages you deliver to set yourself apart from the competition.
Here is a great example from one of our clients Last Key Realty. In this video, they do an amazing job of showcasing the team and how each member's unique role is designed to provide amazing guest experiences.
3. Local Area / Popular Neighborhood Videos:
Do you live near any fun attractions? Feature them in these types of videos! Downtown city areas, restaurants, beaches, schools, state parks, and other neighborhood favorites should all be highlighted. You can also show off other properties in the area and give the audience a sense of what life is like in your neighborhood. Drone footage is perfect for these videos too.
In addition to your rental listing, this is perfect organic footage to post on your personal website or social media accounts. It demonstrates that you aren't only interested in increasing vacation rental bookings; you also want your visitors to have a nice time.
4. Previous Guest Testimonials:
A customer testimonial, which is one of the most valuable videos in any industry, offers a clear, compelling analysis of what you deliver directly from a past or current visitor. They supply social evidence, which can help improve your listing's reputation and act as a powerful motivator for potential customers.
It's nice if you show off your units, but when people give real honest testimonials, it has a lot more impact. People value genuine opinions.
5. FAQ and Important Information Videos:
Do your guests ask you the same questions all the time? Rather than answering each question individually, create a FAQ video that addresses one or more frequently asked questions all at once. The answers given in this video are more likely to have staying power because they are visual, which means less people will ask these questions.
Questions about check-in and check-out times, fees or payment options, house rules, booking extensions, how to contact you, and any other technical challenges you often experience should all be answered (check out this quick video below from Eric at AMI Locals explaining how to work the remotes).
---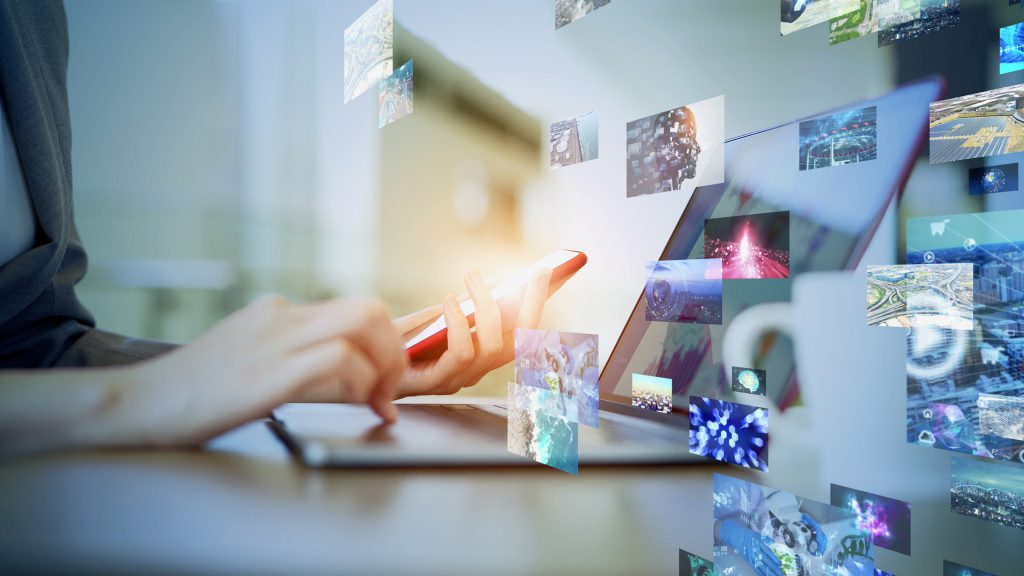 Conclusion
Whether you decide to go full-on vlogger style to capture the hip swanky features of your vacation rental properties using the latest and greatest 360° cameras and high flying drones or you come up with an ad budget and campaign targeting to dominate the competition through paid ads the point of this post is to figure out a way to add videos to your vacation rental marketing.
To fully invest in the success of your listings, video has become an absolute must. You can use it as an interactive tool to provide more detail in your property detail pages, you can create dedicated playlists on your agency's YouTube channel that are designed solely to feature your properties and answer frequently asked questions or you can feature specific rentals on your blog to showcase their amazing benefits and decor.
We have mentioned you can run ads starring your best properties to people who are actively searching for great spots to vacation or you can hijack a popular channel's audience by running ads to the autoplay section of top travel influencers and vloggers for maximum exposure.
Any way you look at it adding videos to your websites and blogs or running video ads featuring your properties will help you expand your company's consumer reach, maybe even try to take a little from both techniques and see where it lands your future bookings!