Local SEO is a must-have for any business that aims to reach its target audience in a specific geographic area. As search engines like Google and Bing evolve, they've started to prioritize local search results over generic ones. This means that businesses that don't focus on local SEO could be missing out on valuable potential customers.
But what exactly is local SEO, and how can you make sure your business is optimizing for it? Local SEO involves various techniques and strategies that help your business appear in search results when someone searches for a specific location or a local business. These techniques include optimizing your website's content, building local citations and listings, and managing online reviews and ratings.
The importance of local SEO cannot be overstated, especially when you consider the growing trend of "near me" searches. According to Google, "near me" searches have increased by over 500% in the past few years, and this trend is expected to continue. So if you own a local business, it's crucial to optimize your online presence for local SEO to ensure that your business appears in these search results.
In this blog post, we'll dive deeper into the world of local SEO and explore some effective strategies and techniques that you can use to improve your business's local online visibility. We'll also discuss some common mistakes to avoid and answer some frequently asked questions about local SEO. So, let's get started!
Claim your Google My Business (GMB) listing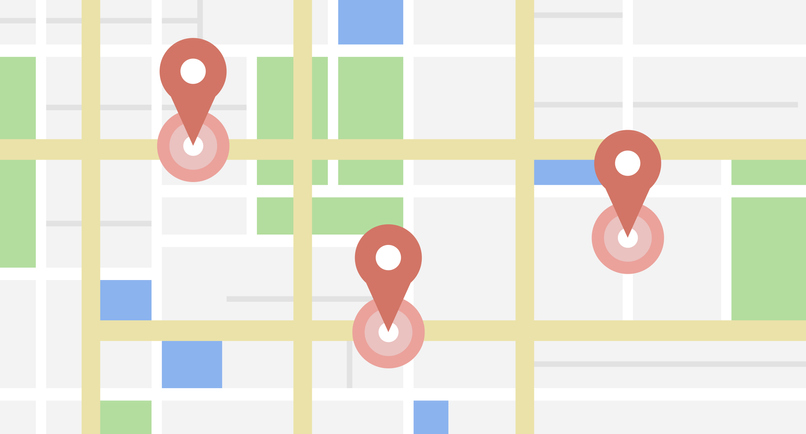 Google My Business is a free tool provided by Google that allows you to manage your business information across Google Search and Google Maps. Claiming and optimizing your GMB listing is one of the most important things you can do for local SEO. Be sure to provide accurate and up-to-date information such as your business name, address, phone number, hours of operation, and website URL.
Use location-based keywords
Keywords are the words and phrases that people use to search for something on Google. To optimize for local searches, you should use location-based keywords in your website content, metadata, and GMB listing. For example, if you're a bakery in Chicago, you might use keywords like "Chicago bakery" or "bakery near me".
Get listed in local directories
Getting listed in local directories such as Yelp, Yellow Pages, and Angie's List can help improve your local search visibility. Be sure to provide accurate and consistent information across all directories, and encourage customers to leave reviews.
Optimize your website for local searches
Your website should be optimized for both search engines and users. This includes using location-based keywords in your content, including your business address and phone number on every page, and ensuring that your website is mobile-friendly.
Create local content
Creating local content such as blog posts, infographics, and videos can help improve your local search visibility and establish your business as an authority in your area. Be sure to include location-based keywords in your content, and share it on social media and local forums.
We have seen what we should do, but what about things to avoid?
Stuffing your website with irrelevant keywords.
While it's important to include relevant keywords in your website content, overusing them can actually hurt your search engine rankings. Keyword stuffing can make your website look spammy and unprofessional, and can even result in a penalty from search engines. Instead, focus on creating high-quality, useful content that naturally incorporates relevant keywords.
Creating fake reviews or engaging in review manipulation.
Reviews are an important part of local SEO, but creating fake reviews or engaging in review manipulation (such as incentivizing customers to leave positive reviews) can backfire. Not only is it unethical, but it can also damage your reputation if you're caught. Instead, focus on providing great customer service and encouraging satisfied customers to leave honest reviews.
Ignoring the importance of local directories.
Local directories such as Yelp, Yellow Pages, and Google My Business can be incredibly helpful for local SEO, but it's important to ensure that your business information is consistent across all directories. Ignoring or neglecting these directories can hurt your local search visibility.
Neglecting your website's mobile experience.
Mobile optimization is crucial for local SEO, as many local searches are performed on mobile devices. If your website is not mobile-friendly or loads slowly on mobile devices, you may be missing out on potential customers. Make sure your website is optimized for mobile devices, with a responsive design and fast load times.
Focusing solely on search engines and ignoring your customers.
While search engine optimization is important, it's important not to lose sight of the most important thing: your customers. Focusing solely on optimizing your website for search engines can result in a poor user experience, which can hurt your reputation and ultimately harm your local SEO efforts. Instead, focus on providing a great user experience for your customers, with useful and relevant content, easy-to-use navigation, and clear calls-to-action.
Bonus Tip: Don't use generic names for your brand.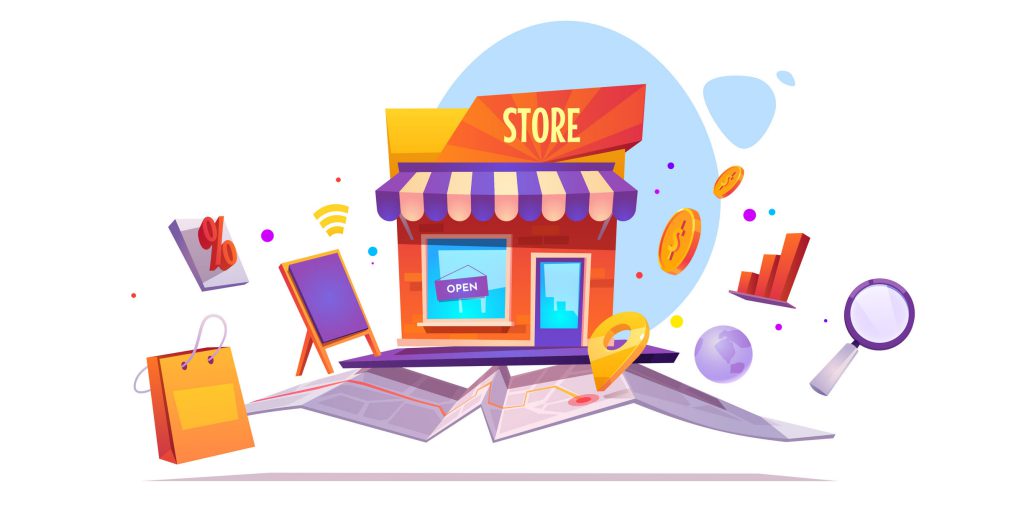 Before you even start worrying about SEO ensure your brand name is unique. Don't even think you are being clever with a bland business name such as Store, Barber Shop or Gun Shop. Your brand name is more than just a word or phrase that identifies your business. It's a key element of your overall brand identity, and can have a significant impact on how customers perceive and remember your business. With that in mind, it's important to choose a name that is distinctive, memorable, and most importantly, not generic.
Remember that local SEO is an ongoing process, and it requires patience, consistency, and effort. You can't expect to see results overnight, but with persistence and dedication, your local SEO efforts will pay off in the long run.
In addition to the strategies and tips we've discussed in this blog post, it's also essential to keep an eye on the latest trends and updates in the local SEO landscape. Search engines like Google are constantly updating their algorithms, and what worked yesterday may not work today. So, it's important to stay up-to-date with the latest changes and adjust your local SEO strategy accordingly.
Lastly, don't forget to track and measure your local SEO efforts regularly. By monitoring your website's traffic, ranking positions, and other relevant metrics, you can identify what's working and what's not. This will help you make informed decisions and optimize your local SEO strategy for better results.
In summary, local SEO can be a game-changer for your business's online presence and visibility. By following the tips and strategies we've discussed in this blog post and avoiding common mistakes, you can ensure that your local SEO efforts are effective and sustainable over the long term. So, start optimizing your website and online presence for local search today and reap the benefits of more local customers and increased revenue!