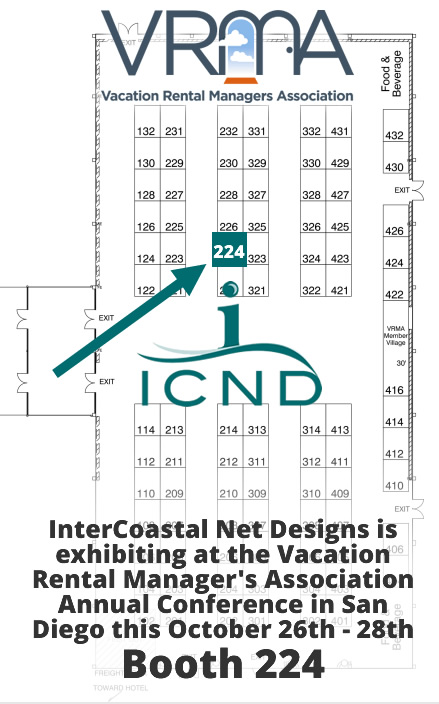 The InterCoastal Net Designs team is excited to be traveling to San Diego, CA for the Vacation Rental Managers Association Conference (VRMA) October 26th – 29th.
For the 4th conference in a row, the ICND team was selected to speak on marketing and web design for this industry.  We are proud to have this opportunity once again and to present two great sessions at VRMA 2014:
"Elements Of A Perfect Vacation Rental Website"
Monday, Oct. 27  |  11:00 a.m. – 12:00 p.m.
"Your Complete 2015 Online Marketing Strategy Guide"
Wednesday, Oct. 29th  |  10:40 a.m. – 12:30 p.m.
If you'll miss the conference, we will have the presentations and handouts available for download after each presentation here.
We've also put together a few creative campaigns for this years show!  Take a look how and where you'll be seeing ICND around the VRMA conference this year.
#1) We've sponsored the Tuesday night party.  You'll see our logo in lights and we'll be there having a great time!  Will we see you there?
#2) Drinks are on us for our "Beers & Idears".  We want to learn about struggles in your business and provide free – no committment ideas and action plans to help.  Let us by you a beer or two and chat about different ideas.  See details here.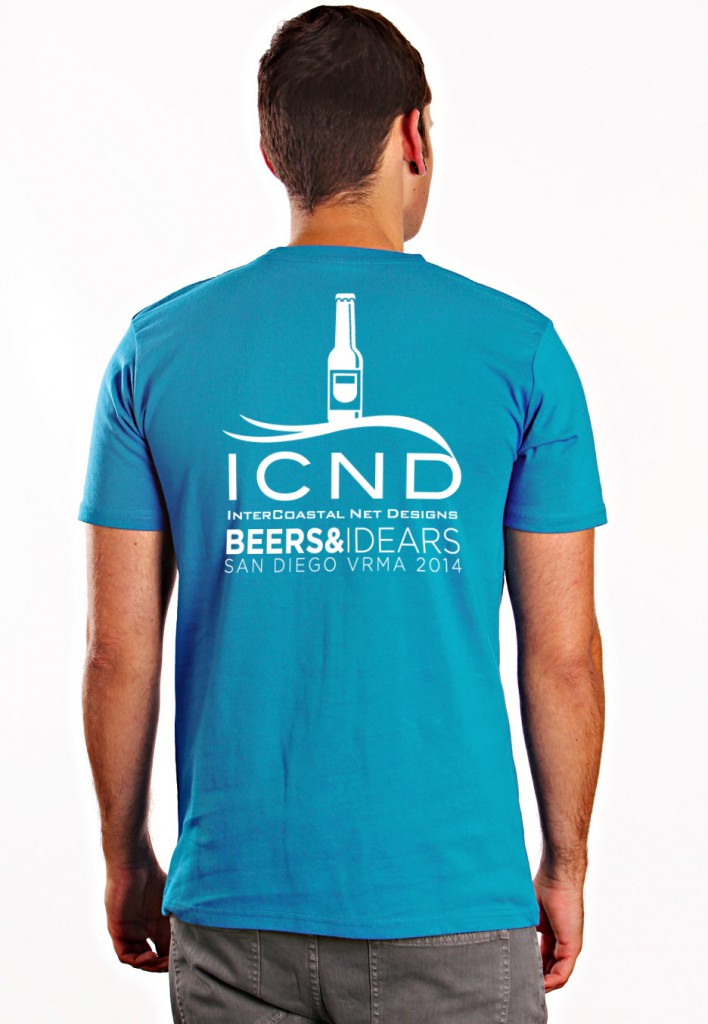 #3) We came up with the idea of creating a "Twitter Wall" in the main lobby area.  We're providing all of the equipment and setting up this "Twitter & Instagram Wall" that will filter in different tweets and photos using #VRMA2014.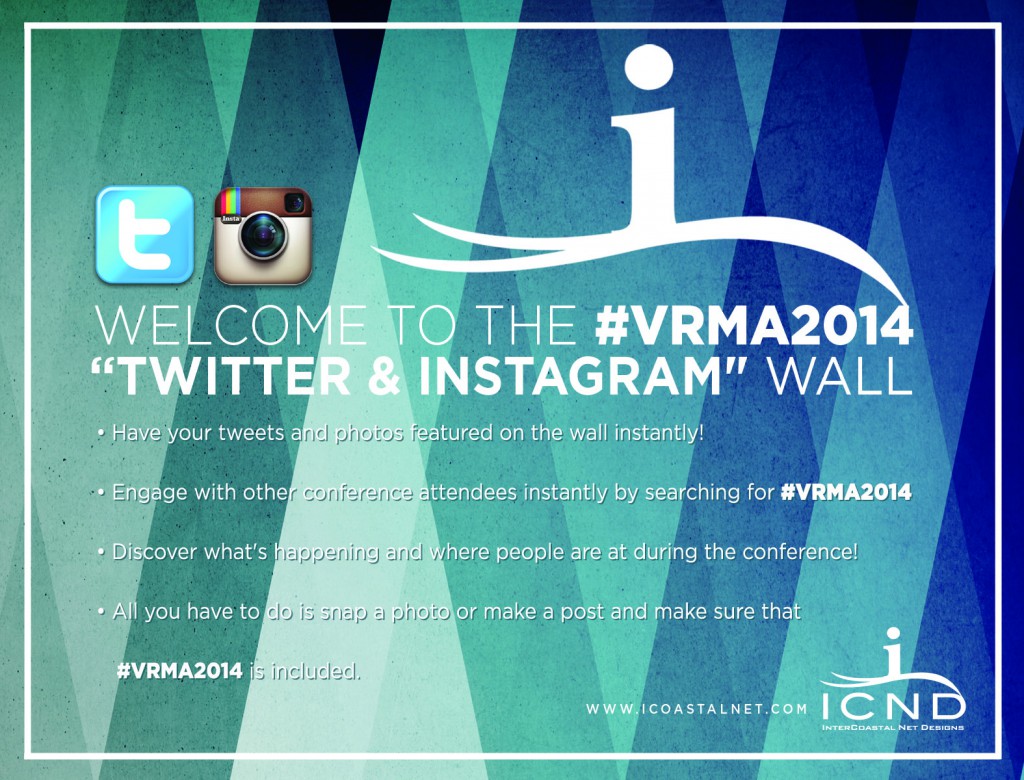 #4) We have a little surprise that you will most certainly see at some point during the conference.  You'll have to come share with us what you think but we're making a statement that ICND's service is #1 – NOT …#2.
#5) We have an even BIGGER surprise to announce at #VRMA2014!  But you'll have to wait until the event…
#6) A brand new innovative booking engine will be revealed – let us show you how to increase your online conversion rate – you will DEFINITELY want to see this!
Don't forget to visit us at Booth 224!