Latest News
July 23, 2015 in Vacation Rental Marketing
Padre Getaways Redesigns Vacation Rental Website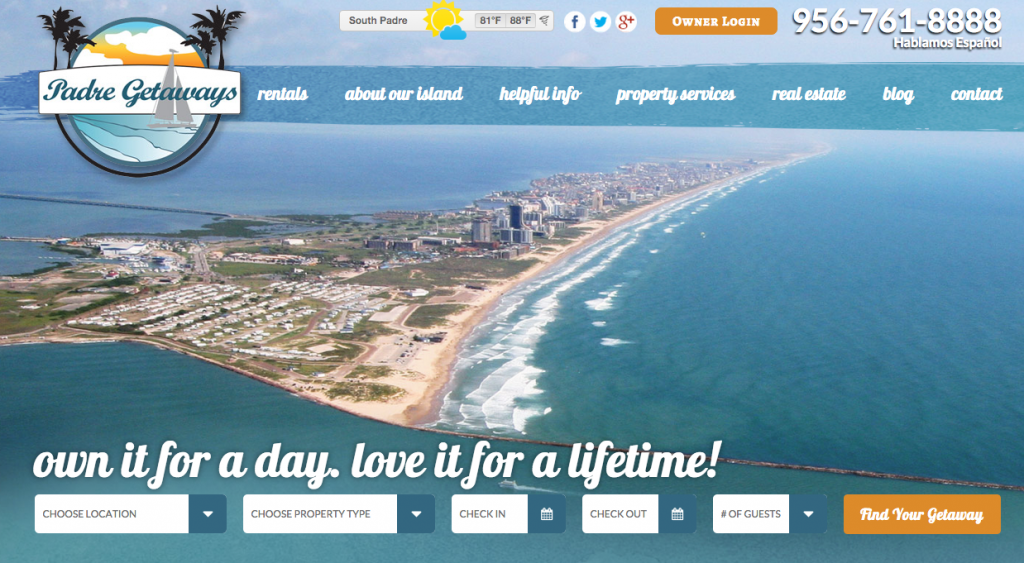 Hello, South Padre Island.
Read More
July 7, 2015 in Vacation Rental Website Design
Beachwalker Rentals Launches A Redesigned Website & Booking Engine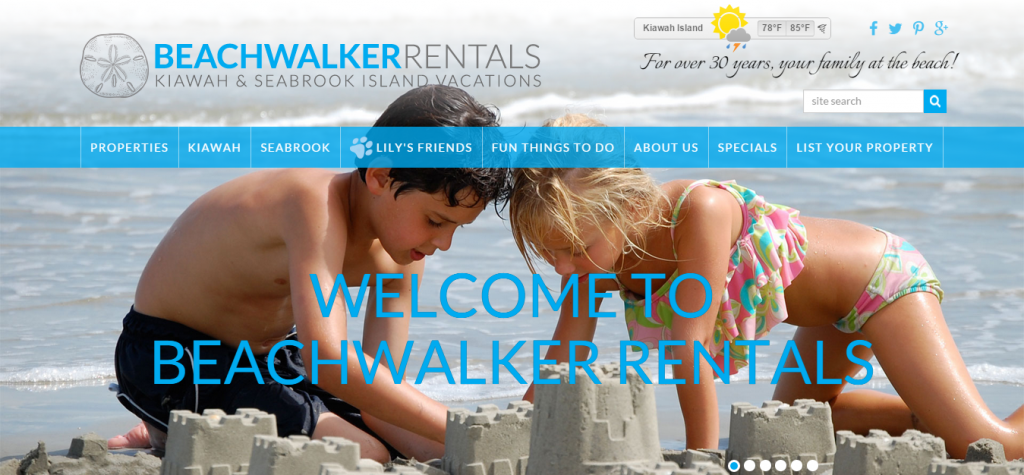 We...Read More
July 14, 2014 in Wilmington Website Development
ICND Partners with FLY ILM for a New Website Normal 0 false false false MicrosoftInternetExplorer4 InterCoastal Net Designs (ICND) is excited to announce that we are in the development stage of a new custom designed, responsive website for the... Read More
June 19, 2014 in Vacation Rental Internet Marketing
Dwellable's 8-Step Guide to a Pet-Friendly Vacation Rental Numbers don't lie. It's estimated that six in ten Americans have pets, and upwards of 45% of Americans own dogs. That makes for a pet-services market determined to be worth... Read More
InterCoastal Net Designs
Interactive Marketing Agency
InterCoastal Net Designs
offers a wide array of website services, including
Web Design
,
ColdFusion Web Hosting
,
Search Engine Optimization
, Database creation and maintenance,
Internet Marketing
, and target market emailing.
At ICND we specialize in ingenuity, innovation and imagination - we are your technology partners for creating new media experiences and e-business applications. ICND has been in the website design and creation business since the spring of 1999. For more than 14 years our staff of experts has taken the initiative to partner with our clients to target their specific needs and creatively develop personalized technology solutions. Our commitment to innovation and research has allowed us to help our clients stay on the cutting edge of their industry. This focused dedication has allowed ICND to become synonymous with excellent service and application development.
Imagination. It all begins with our think outside of the box strategy. You have goals, dreams - problems that need solutions.....first we listen, and then we imagine where you can go.
Ingenuity. We use a hands on approach to problem solving. After we have evaluated your needs and clearly understand your vision and goals we unleash the power of invention.
Innovation. In the end we will introduce you to something new. A unique solution to a unique set of requirements.....yours.
The ICND staff draws from diverse backgrounds and disciplines to deliver stellar results. Our team has worked tirelessly to integrate all of our areas of specialty to ensure each of our clients will be drawing on the collective experience for maximum effect. When you choose ICND as a technology partner you will be working alongside leaders in the industry.
ICND in the News
InterCoastal Net Designs has had two members of their team become Google Adwords Qualified Individuals. The certification recognizes the knowledge ICND has in managing Google Adwords accounts for their clients and optimizing their online marketing efforts. Read more about this at
Google Adwords Certified Individuals - Myrtle Beach
Two members from InterCoastal Net Designs attended the Coastal Carolina Association of Realtors Affiliate Appreciation Luncheon at the Holiday Inn West in Myrtle Beach, South Carolina. Read more about this Myrtle Beach Real Estate MLS event...
ICND has recently announced the launch of MLSdirect, providing real estate companies and agents with a complete real estate web site package.
Icoastalnet has been reaching out to assist clients in the Charlotte Area. Read more about what we can do to help your Charlotte-based website rank better in the search engines and get more of the valuable traffic that you need.
InterCoastal Net Designs has joined the Greater Wilmington Chamber of Commerce as a proud member to assist the local market by offering Web Site Design, Web Site Hosting and Internet Marketing services to the local Wilmington Merchants.
ICND Takes Charleston Head On!- We have launched another press release, detailing our plans for tackling the Charleston Web Design Market. Check it out on PRWEB.Com
It works for us and has proven to be effective for many of our clients. Contact us if you are interested in our link building services for your site.