It's hard to believe that the year is almost over, and soon it will be a new year. We have noticed in the past few months that 2022 is going to be the year to travel. As happy as we were to see 2020 leave us, it brought us new hope to vacation like normal. But that wasn't the case for many as they just didn't see how they could enjoy a vacation like normal. However, we at ICND have noticed that 2022 is going to be the year for vacation rentals vs. hotels for many different reasons. Let's look below at why that is and why you should see an increase in bookings.
2021 Vacation Were Shorter Than Normal
Yes, you read that right; 2021 vacations were a lot shorter than we had seen in previous years. Like many who loved to take more extended breaks, they just didn't seem like this was the year to do it. There were still many people who were unsure of how travel would be depending on how each state had restrictions. So, in hindsight, many were booking weekend and last-minute trips to some of their favorite vacation spots but didn't take the time to plan more. We are noticing with many of our clients that 2022 will be the year to travel and plan longer trips with the family.
Vacation Rentals vs. Hotels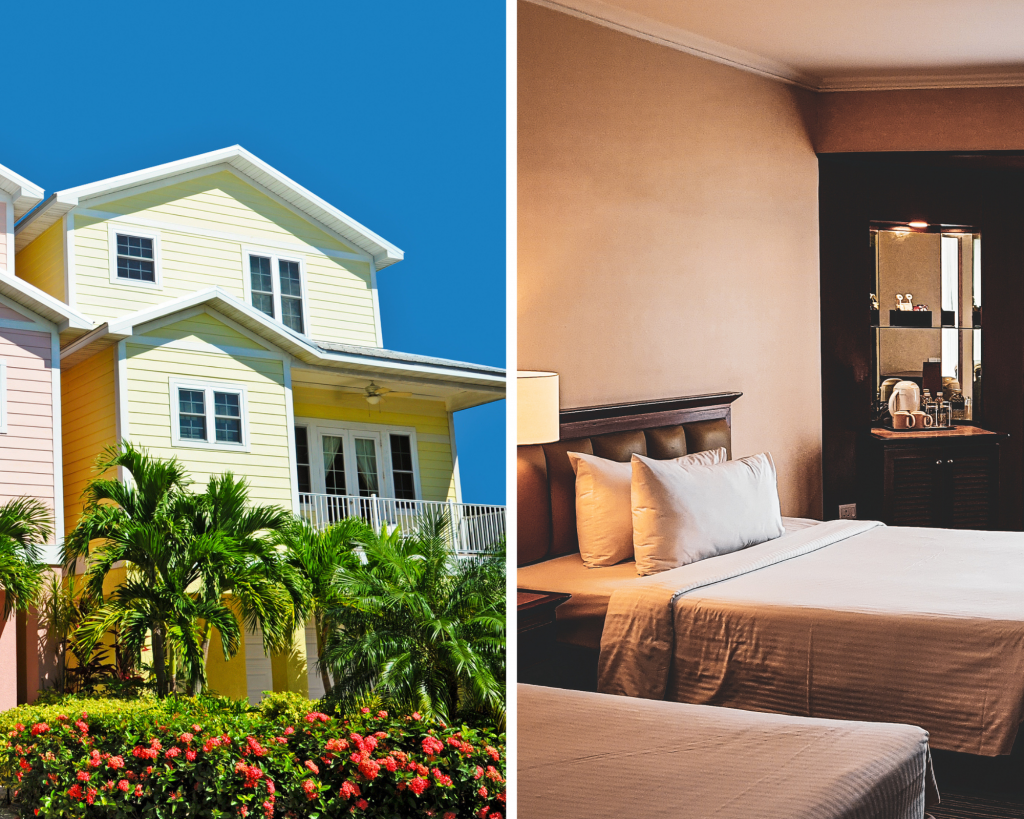 This is a hot subject for many looking to book their next vacation but isn't sure which to book? While hotels are perfect for the convenience of having your bed made every day, they can be expensive too. People find that vacation rentals may be the way to book from now on due to the privacy and cleanliness you get with the home. You will also find that many of the amenities are a huge perk, such as a private pool, a full-size kitchen, and enough space for the whole family to spread out. 2022 will be the year that families stick together and save time and money on a home that fits their needs rather than convenience.
Many 2022 Rental Weeks are Already Booked
Another big reason we notice that 2022 will be a big year for vacation rentals is that many of the primary weeks are already booked. Yes, that means that the lack of availability has made regular vacationers realize that coveted vacation rentals are more challenging to secure due to demand. This is causing them to book more in advance and hope and pray they can find the week and home they wanted instead than settling.
While there are many other reasons why 2022 is the year for vacation rentals, we wanted to share them with you. We at ICND would like to see you and your business succeed with the rise of vacationers wishing to stay in your vacation rental in 2022!