We are pleased to welcome South Central Arkansas Electric Cooperative with the launch of their newly redesigned website. The website redesign was performed by our professional designers at InterCoastal Net Designs.
With the website redesign members of South Central Arkansas Electric Cooperative are able to view and pay their electric bills online using the convenient E-Bill Payment Center. There's also plenty of energy saving and electrical safety tips on the site as well as an area of recipes. The Member Services section allows you to open new accounts, manage existing ones, update information currently on file, and put in a Service Maintenance or Disconnect Request.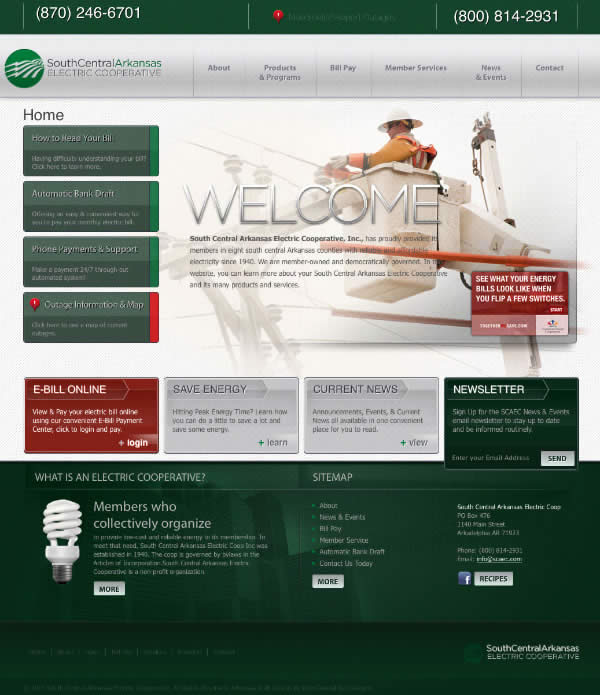 A Pre-Pay Electric program is now available to qualified members of South Central Arkansas Electric Cooperative. The Cooperative will monitor a member's consumption, generating a phone call or text message when the member is almost "out" of electricity. Pre-Pay Electric members can make payments by telephone through our automated phone system, online through our website, or in person at our Arkadelphia office.
The most beneficial aspect to the member, as well as the cooperative, is reduced consumption. Studies show that members who pre-pay for electric service use 10-12% less energy than those on traditional billing because they are more aware of how much power they are consuming. In turn, demand is reduced for the electric utility distribution system.