Tilghman Resort, a hotel client of InterCoastal Net Design, recently held a "Cutest Costume Contest" successfully using the Facebook social media as their platform. They increased their reach for this promotion by advertising on websites of main markets. Their very successful contest drove nearly 500 new "Likes", increased post views 136% to almost 240,000 post views in just a few short weeks and increased post feedback by a whooping 415%.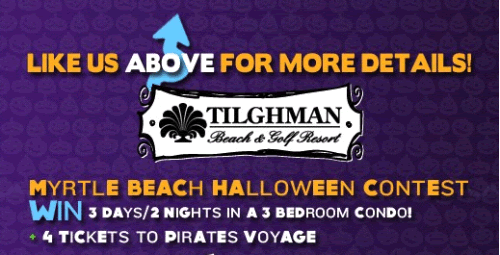 As a North Myrtle Beach Resort they have more Facebook "Likes" than all of their competing resorts. And the best part is, they are directly from sources of their feeder markets. ICND will continue to work feeder markets from quick drive markets and approach the North East to promote to in Spring 2012.
Beginning with management and marketing at Tilghman Resort, new strategies are launched daily to maintain high visibility of the resort both in the community, across the country and on the Internet. Combined with exceptional work from their partners within housekeeping, maintenance and front desk and they've achieved an exceedingly great combination of success, stirred by the hands that mold "The Tilghman Experience."
It takes opportunity to truly define the experience. Understanding what it takes to exceed expectations, Tilghman Resort builds their reputation from excellence. They expertly utilize the means necessary to measure high-caliber and dedicated staff then position them to be instrumental in providing each and every guest with an outstanding experience.