Pinterest added a great new feature this last week called "Place Pins". We're going to show you some examples of different ways that you can use this new feature and how to set it up yourself.
How To Create a "Place Pins" Board
First, let me walk you through the process of setting this up yourself. It's verys simple if you already have a Pinterest account, you just go to the upper right corner where your name is and click on the "+" sign. This will display a drop-down allowing you to "Create a Board"

Next, you will need to name your board and give it a description. Keep in mind SEO friendly keywords when naming your boards and giving them a good description. Also, it's very important that you select to "Add a Map"; this is what makes it a new Places Pinboard.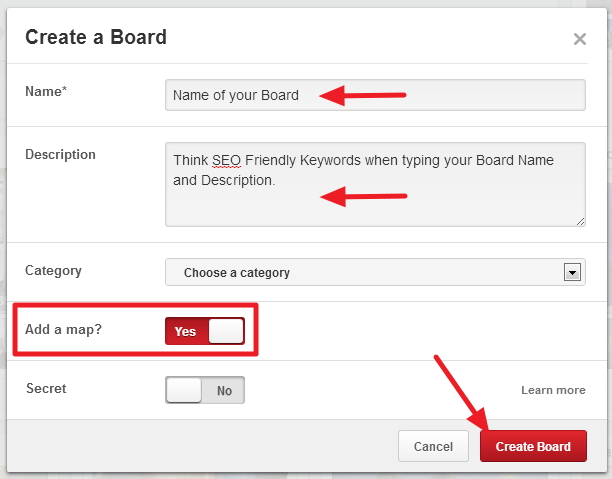 Now that you've created your board, you will add your first place. I recommend that you add you place of business (if it fits into you new board category) last. By adding your business last, it will ensure that your business comes up at the top on the list when you are on your board.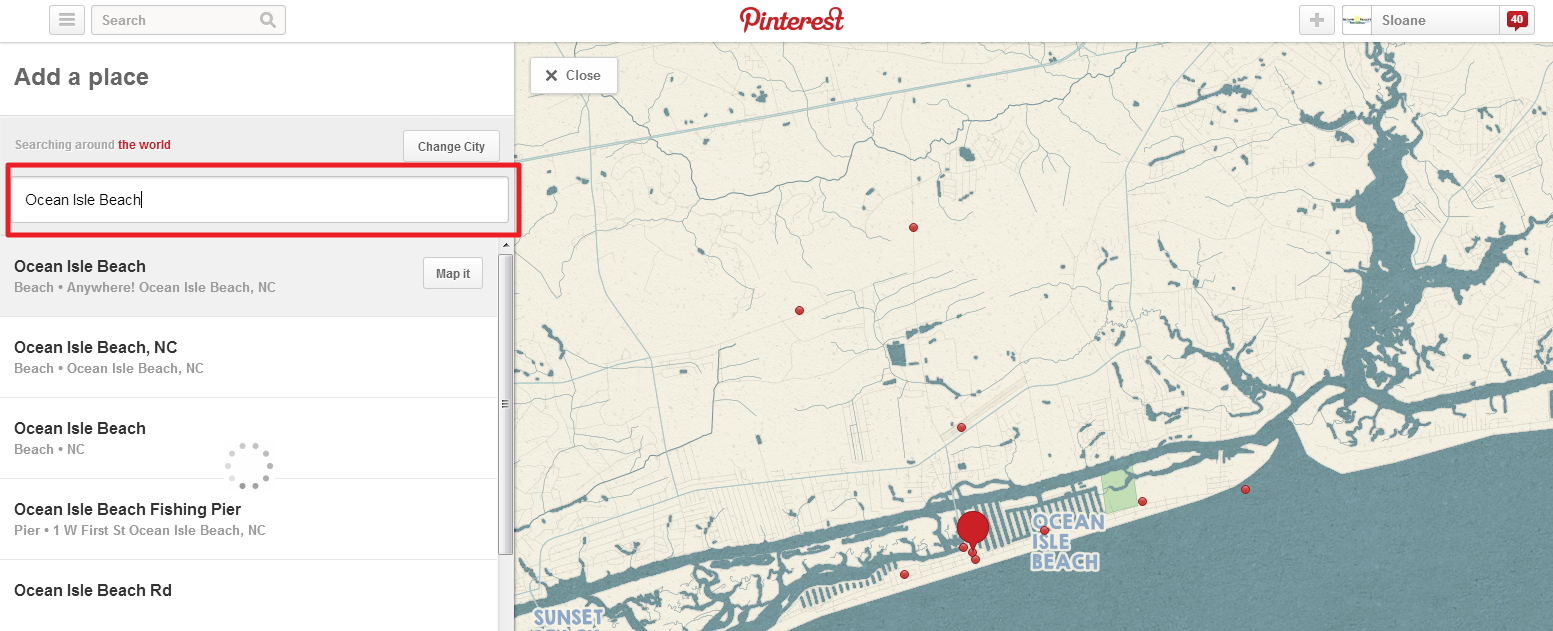 Be sure to add a lot of places to your pinboard! Just select the "Add a Place" button to keep adding more.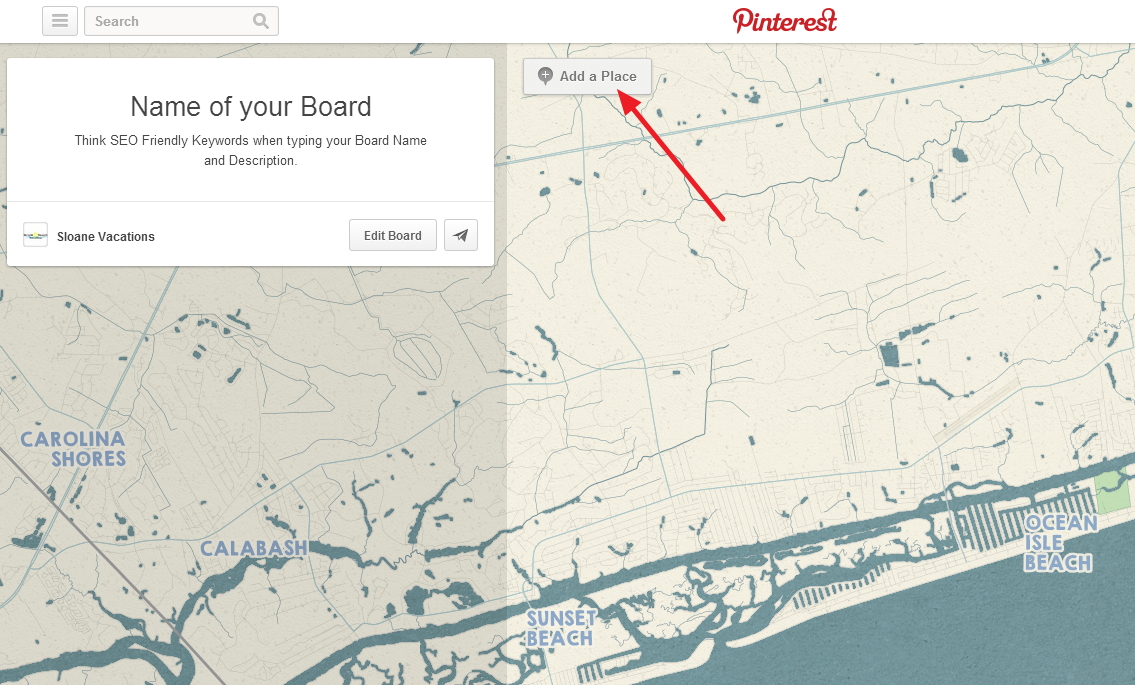 Ways to Use This Feature!
This is a great new feature to use! If you're a vacation rental company, you can showcase all of the local hotspots and point out some of the places only locals know about. For example, that beach access where your car WON'T get towed and it's not as crowded. You know that local burger joint that has incredible food but most tourists don't know about it? What about the best place to rent equipment from? You are the local expert concierge and this is your opportunity to share with other Pinterest users!
Here is an example Vacation Rental Company in Ocean Isle Beach, NC using this feature already.