The owners from Palmetto Vacation Rentals recently decided to upgrade their site. Len felt that the site was too busy and distracting for guests. Now it has streamlined specials, easier navigation putting the most important information into the hands of guests. Easier maintenance and administration reduces the amount of time spent supporting the site so the team can focus on helping guests to 'Find The Best Myrtle Beach Vacation Rentals'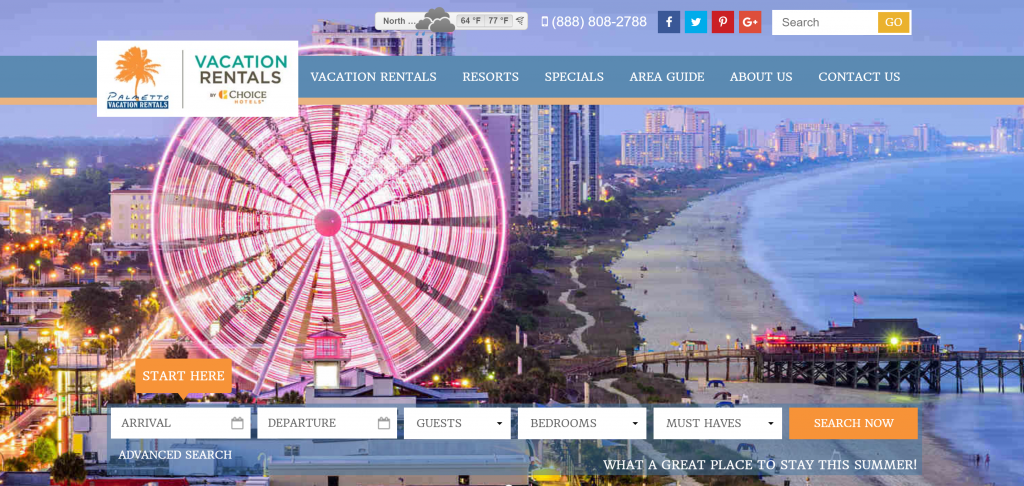 We did a major re haul on their property detail pages as well. As you can see below potential customers have lots of choices.
The top features an option to compare the favorite properties the user may want to compare, and recently viewed properties just in case!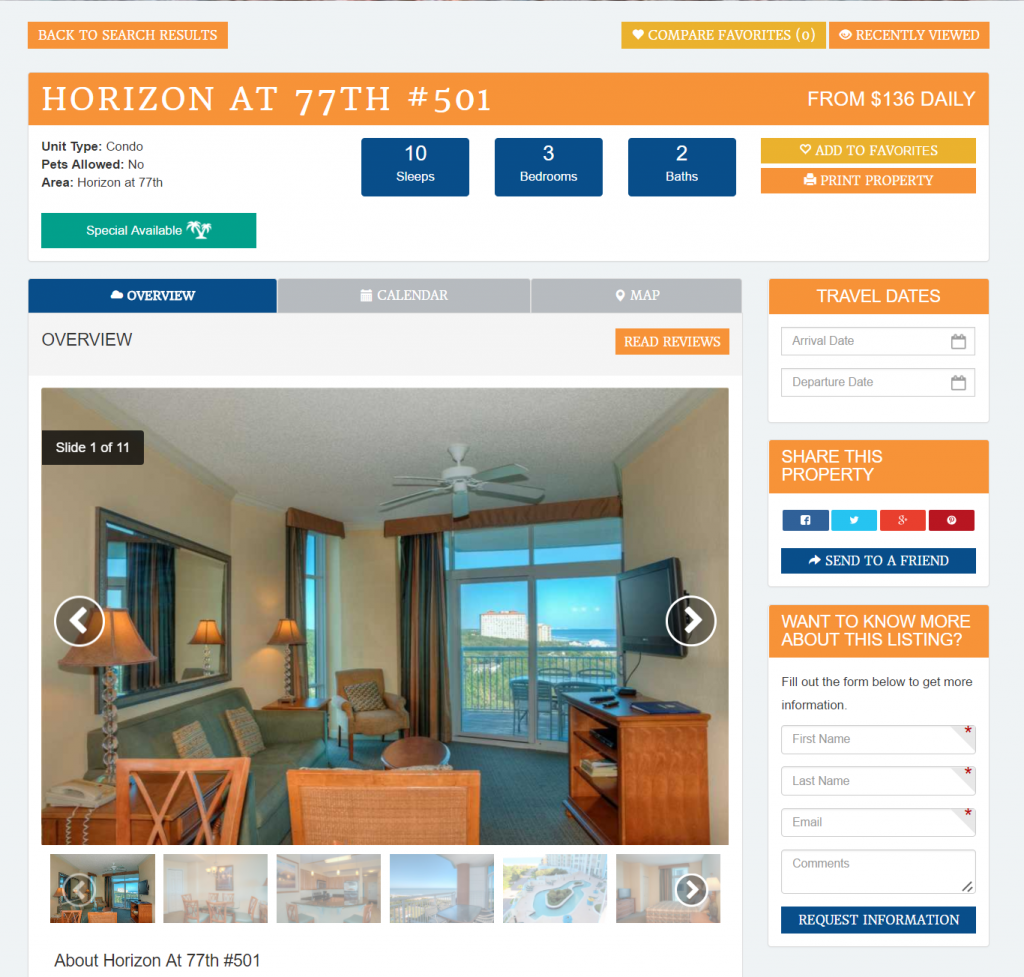 They can share this property via social media channels to show anyone the property. If the customer is not quite ready to book and wants to know more information, the option to do so is right there on the page! There is even an option the print the page, and it will come out in a printer friendly format
Implementing these items into a new site, not only makes the site more user friendly, but also drives up the overall conversions.  Take a look at the new Palmetto Vacations site and see what your site might need to be adding to help your guests overall experience.
Article written by Tonya Harmati .