To add to our portfolio of great designs, this site just launched – www.DiscoverMyrtleBeach.com

The great design was a combination of client direction and ICND instinct. Knowing how many other portal sites there are for the Myrtle Beach market, ICND wanted to present something that was completely out of the box, interesting, and audience capturing. With more information than you'll ever need to know about Myrtle Beach and Myrtle Beach vacation planning, Discover Myrtle beach is a true Myrtle Beach tourist guide.
Second only to the Chamber of Commerce's visitor site, Discover Myrtle Beach leads with traffic, lead generation, and promotions for the areas most popular Myrtle Beach hotels, resorts, and vacation rentals along with restaurants, golf, and attractions.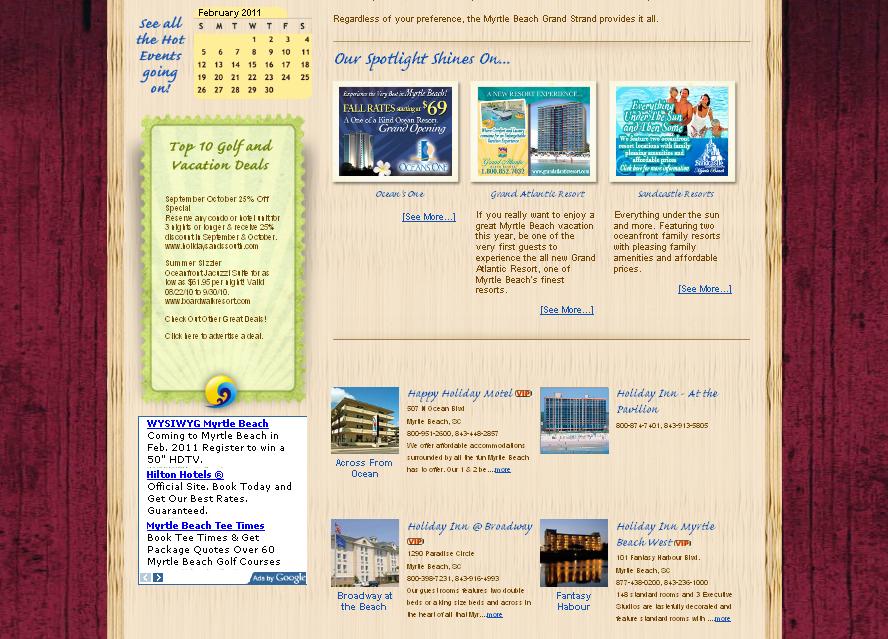 For more information on how you too can advertise on this Myrtle Beach site – please contact Raymond Elling, owner and lover of DiscoverMyrtleBeach.com – Raymond@discovermyrtlebeach.com