With Google stating a mere 20% of their searches have any local relevancy it's time to cast a broader net and employ local search marketing techniques for your business site. But what exactly does this mean? It means focusing on other local search engines and not just Google and these days there are plenty of them around. Following are the most popular ones you'll want to focus your local SEO improvements around. Keep in mind that when you rank well with other search engines it will improve your ranking with Google.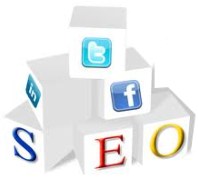 1. Facebook. Make sure your business is listed under Facebook Places and that the information provided is correct. If you haven't already, building a page for your business is a good local search marketing tool worth utilizing.
2. LinkedIn. Set up a page for your company and encourage your employees to add profile pages. Linking the two together can improve your ranking.
3. Twitter. To target local SEO set your company profile's Location using the city name and state. Enable the "Tweet Location" to be added to your tweets and utilize the Description field.
4. Foursquare. With the ability to search for businesses the Foursquare site is turning into a strong local search engine for many. Claim your listing on Foursquare and customize it as much as possible.
5. Pinterest. To optimize for local SEO on this image sharing site include local keywords, link to your business, post relative images, and describe what you're posting in detail. But local search marketing goes beyond post-and-forget. You need to interact with the Pinterest community by commenting, repining and posting to public boards.
By bringing your business to the forefront on social marketing sites such as these you will see your ranking improve overall. Social media is no longer limited to friends socializing and sharing photos. More and more people are using them for their search capabilities to obtain information on local businesses in lieu of going to a website.