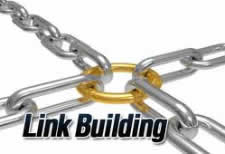 Often people ask how long it takes for search engines to notice new links between content on the web, including internal new content links and external backlinks. It would be wonderful if it were in fact instantaneous, but it's not. There are a few factors involved in what influences the time that it takes for link building to positively affect your search ranking and we'll address those here.
Impulse links are when you share a link on Facebook, G+ or tweet it to your followers. While we can share links socially, there is no guarantee if and when they will be seen or clicked on. Socially shared links do not have the same impact on organic search results as curated links but over time they do help your rankings.
Curated links are those that are added to your site or on someone else's site that link back to you — a common link building practice. The search engines do not know when a link is added until one of its crawlers visits that page and crawls it. The frequency with which this happens is based on the history of your site. If the search engines have determined that you only update your site every 6-8 weeks then the crawlers will visit far less frequently than a site that updates daily.
Google analyzes new links to determine if the link is "earned" or not. Not all links that you set up will affect your search rankings. Google has to discern if the links are from trustworthy pages, that they abide by Google's quality guidelines for link building, and that they are relative to the site overall.