The ICND team casts a blind vote each month for who we think deserves title of "Employee of the Month".  The winner gets the coveted front parking spot and the honor knowing that their coworkers voted for them 🙂  This month, the smiling face you'll always see when you come into the ICND office, Caitlin Negethon, wins the employee of the month award for June 2014.  Let's take a minute to learn a little more about Caitlin.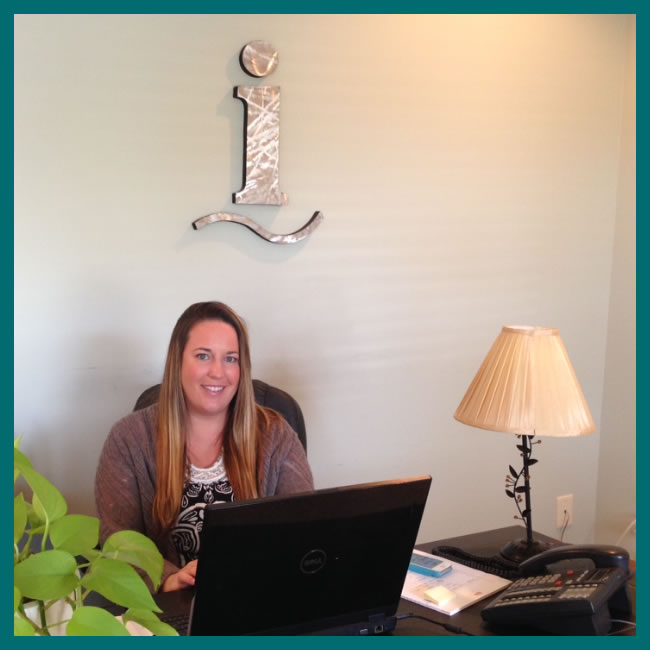 Favorite Movie?
Sweet Home Alabama, maybe not the most highly acclaimed movies of all time, but hey I like it
Favorite Candy Bar?
Anything with Dark Chocolate, what girl doesn't love chocolate
If you could travel anywhere in the world, where would you go?
Anywhere warm and tropical where I can have an umbrella in my drink and toes in the sand!
Any pets?
I adopted a Rhodesian Ridgeback that I named Jameson, yes I do come from an Irish family. Although, my parents currently stole him because he's so awesome.
Favorite beach activities?
I have severe Beach ADD so anything from Bocci to Volleyball
What kind of car do you drive?
Just got my Nissan Altima
Where are you from?
South Shore of Boston, Ma – "because I love that dirty water"
Favorite Quote?
"Elegance does not consist in putting on a new dress" – Coco Chanel
One thing none of us know about you?
I am addicted to playing and coaching tennis. I was also one very lucky girl at 5 months old to be adopted by my parents J
Favorite TV Show?
Nashville