We are pleased to announce the launch of the newly designed website Jenny Isgett For City Council designed by our professionals at InterCoastal Net Designs. Attorney Jenny Isgett has formally launched her campaign for the District 3 seat in Columbia, South Carolina.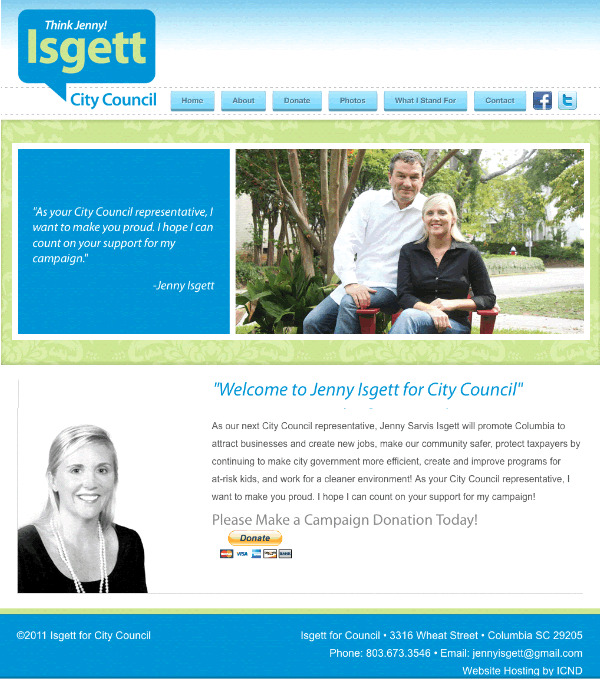 Jenny was born in the Colleton County town of Cottageville and moved to Columbia in 1995 to attend the University of South Carolina. She announced her campaign — Jenny Isgett For City Council — in late October.
The district encompasses Shandon, Wheeler Hill, the University of South Carolina and Five Points and other areas. But its boundaries are about to be enlarged because of redistricting prompted by the 2010 Census. The U.S. Justice Department has yet to give approval of changes in two of the city's four single-member districts.
Jenny, a Shandon, SC resident who is seeking her first public office, is active in her city's historic preservation and arts community as well as urban development issues. She holds a B.S. in criminal justice, a law degree from Campbell University and teaches real estate law at Midlands Technical College.