Over the years, InterCoastal Net Designs has always had a few clients in the Charleston Area, but recently we have entered the territory with a stronger presence. Our experienced and  knowledgeable acccount manager, Nicole Michaels, is now a full-time resident of Charleston and will be working closely with our Low Country customers as well as traveling back to Myrtle Beach and Brunswick County areas to serve some of her clients here.
Our own Emily Hardesty has also been hitting the hot pavements this summer in Charleston and Hilton Head. As a result of Emily's hard work and talented vision we're proud to announce the newest clients of ICND, HiltonHeadRentDirect and Ravenel Homes.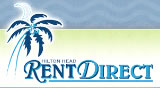 HiltonHeadRentDirect.com is a new search engine optimization (SEO) client of ICND. They are currently using Escapia on their site. Escapia helps leading vacation rental agencies manage and market vacation rental homes. ICND is focusing on optimizing their web site to increase their search engine rankings, thus making the site more easily accessible to potential clients.
Ravenel Homes is a Charleston home builder who is looking for a new design, MLS Integration and Search Engine Optimization. When Nicole Michaels was asked about working with the client she said, "I met with them this week and I'm excited to start the design phase. Also, they are looking for an interactive way to show their building and design processes on the site." We think their new web site is going to be quite impressive.
If you are a current ICND customer located in Charleston or Hilton Head, you may be hearing from Nicole soon regarding your services, web site, and how you can improve your online marketing through the services we offer.