Traveling in 2021
The Pandemic of 2020 taught us all a lot and some of those lessons should stay with us throughout our life. For example, the science behind viruses and the importance of following CDC health and cleanliness guidelines.
Travel is an important aspect of our culture and for some people that live far away from family or have careers that require extensive travel it is an inevitable part of life. In 2020, many of us put our plans of luxury travel on hold and postponed our trips. As we move into 2021 restrictions have lightened and a vaccine is now not a hope but a reality.  As COVID-19 becomes a haunting memory of the past, our wanderlust hearts are left asking the question: Is it safe to travel for leisure yet? 
I'm not here to tell you if it's safe to travel or not but I am going to impart my little bit of knowledge and share my traveling experience with you to help other wanderlust souls navigate this new travel normal. So what is the proper way to travel in 2021?
Something that COVID-19 has taught all of us, is that there are a lot of easy ways to get sick and a lot of easy ways to prevent getting sick. With a little extra thoughtfulness and planning the world can once again be your oyster!
* Bonus Fact: Surprisingly oysters are extremely clean creatures which makes this traveling idiom that much more fitting for 2021*
My 2021 Travel Handbook:

Where to?
Drive to destinations are ALWAYS a good decision however, with cheaper airfare and higher cleaning standards at airports, flying shouldn't be ruled out.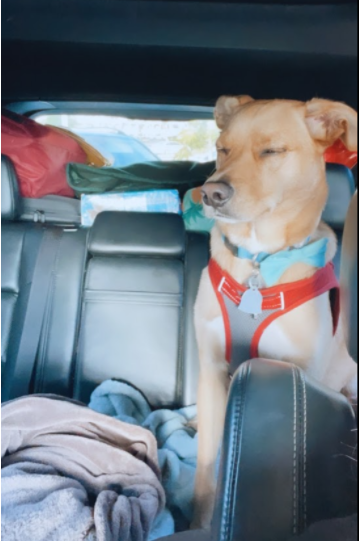 When traveling in 2021, think outside the box, pick a location that is a little ways off the beaten path with less crowds.
We decided to pack up the car and drive roughly 18 hours From the Outer Banks of NC. to Islamorada in the Florida Keys. We broke up our trip by making a brief stop in New Smyrna Beach FL to visit family for the Holiday.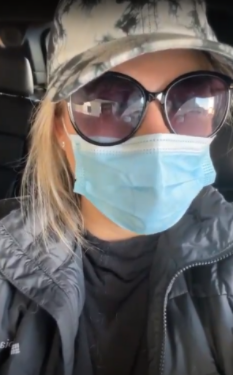 First things first: Before you embark on your journey …
Swing by your doctors office and get a COVID-19 test. These can take up to 3 days to come back so you will want to schedule it a few days before your departure. Call ahead to let them know you aren't presenting any symptoms but that you will be traveling and want to ensure you do not unintentionally spread the virus to others.

Does it hurt to get a COVID test? *It stings a bit, your eyes will likely water and then it is over! The peace of mind is well worth it.


What to pack when traveling in 2021?
If you're driving stops will be inevitable. Bring a road kit that stays unpacked and accessible throughout your trip.
In this 2021 Essential road kit include:

Hand Sanitizer
Clorox wipes
Disinfectant Spray
Extra Mask
Antibacterial Wipes
Witch Hazel Face Mist Spray – you don't need this but it does keep your face hydrated and feeling really clean throughout a long trip! It is a wonderful alternative to touching your face or rubbing your dry eyes too.
When you stop anywhere, wear your mask & if you have to open a door use an antibacterial wipe that you can toss out before getting back into the car and using your hand sanitizer. * If you're prone to getting dry hands bring a small hand lotion to prevent dryness and cracked hands, nothing stings more than sanitizer on cracked knuckles.
Selecting an Accommodation:

As a digital marketing specialist by trade I am extremely familiar with vacation rental websites and know where to look for the important information. At ICND we have built numerous vacation rental websites to help our clients in the real estate world share their message with future guests. In 2020, the term CDC Guidelines skyrocketed in Google Trends: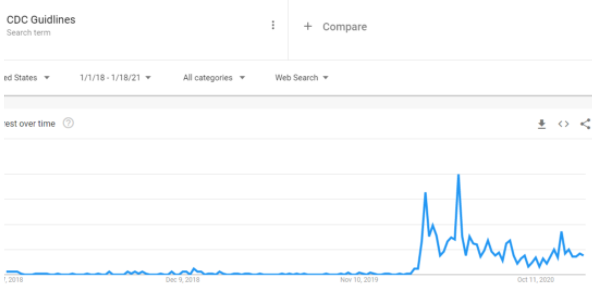 Our team of SEO specialists noticed this spike and assisted many of our clients with creating CDC Health focused vacation rental pages on their websites. 

When selecting an accommodation be sure to visit the vacation rental website and do your research. If you find your vacation rental by searching on a third party website, try searching for the property on Google or Bing. By looking outside of the booking engine you found it on you will have a chance to book directly through the vacation rental manager and discuss the companies cleaning guidelines and procedures.
While On Your Trip:
My travel style has always been to try the local food. Now more than ever I want to help stimulate the local economy of the areas I'm visiting but I also want to be safe.
When going places or eating out while traveling be sure to call ahead and ask about the safety standards. Make sure you feel comfortable before arriving. When you go be sure to wear your mask and try to sit outside if possible.
Whenever possible, eat outside and if you are visiting a very popular destination that has a large crowd everywhere you go, just order the food to-go! Enjoy the local cuisine with a view like the deck of your vacation rental, at the beach or at a local park with a picnic area.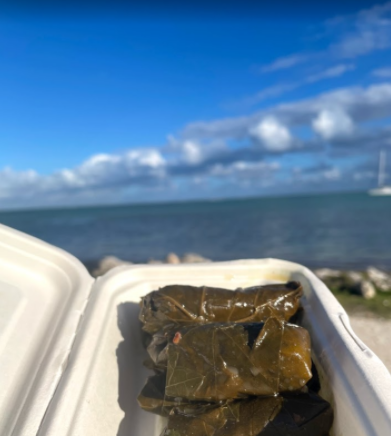 If you do visit a public area with communal picnic tables be sure to bring your antibacterial wipes and wipe down the surface before and after using the space.
Excursions: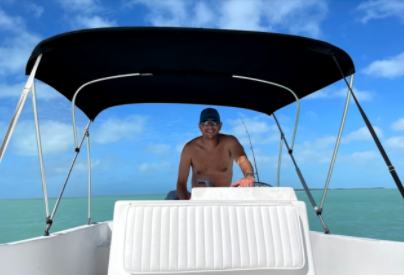 Get off the beaten path! Get out, explore & try to stay away from crowds. If you're in a tropical destination rent a kayak or a boat and head out to enjoy the beautiful scenery of the area you are visiting! When renting an item, SANITIZE IT! It is highly likely that the company you are renting from already did this for you but it never hurts to add an extra layer of disinfectant.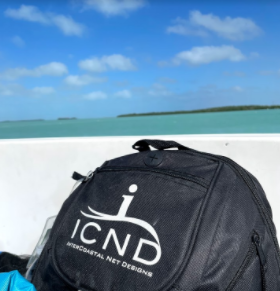 If the area that you're visiting is known for great hiking trails, pack a bag of water, a mask, hand sanitizer, snacks, hand wipes and head out for a full day of adventure. Go a bit early to beat the crowds and enjoy some social distancing in nature.
The year of solo activities:
Enjoy solo activities like reading, fishing, sunbathing & beach walks! These are things you can do by yourself or with your travel companion. Group activities are a ton of fun but as we all continue to navigate and define new travel norms in 2021, solo activities seem to be the safer choice.

Sanitize, Sanitize, Sanitize!
The proper way to be safe while traveling in 2021 is simple, spray it down, wipe it off and clean it before you use it and after you use it. It takes a little more time but it is worth it! Remember, you aren't on vacation from COVID-19, so be thoughtful and make sure to wear your mask in congested communal areas. 

If you're staying in a vacation rental, be sure to spray it down when you arrive and before unpacking your belongings. If you are driving, bring your own pillows, sheets, towels and comforters or blankets. If your vacation rental provides a washer and dryer use it! Dry your mask, blankets & towels on high heat to kill any germs that may have hitched a ride with you.

Visiting Loved Ones:
If you are visiting friends or family it's important to keep COVID top of mind. As vaccines are rolled out & administered the urgency of wearing a mask and physical distancing will change but for the meantime it's important to continue these practices and keep our loved ones safe.
As much as you want to give your loved ones a great big hug remember that you have been traveling and potentially have been exposed to germs. If you have elderly loved ones, a hug simply isn't worth the risk, keep a healthy 6 feet of distance between you and enjoy time spent together preferably outdoors.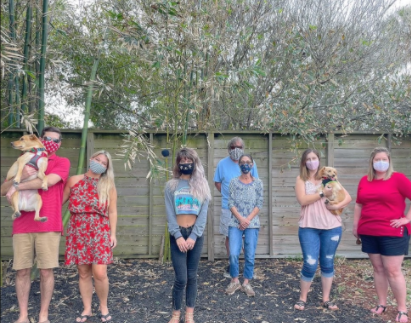 With a little bit of thought and careful planning the future of traveling can be even better than it was before!
Before you go, be sure to review the area you are visiting and double check all rules and regulations before your arrival. We at ICND have built plenty of COVID-19 focused pages for our clients in the vacation rental industry; to help them easily share new procedures and local ordinances with their future guests.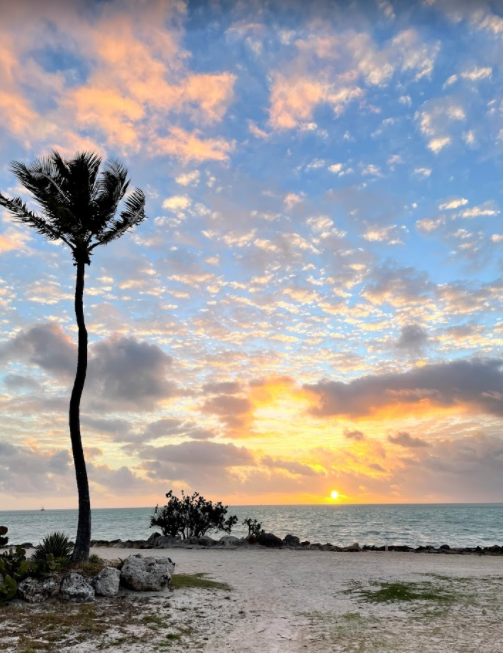 Cheers to Safe Travel In 2021!
Cheers to a prosperous 2021 full of adventure and most importantly free of COVID.

Are you a fellow traveler? Leave us a comment below and tell us what new protocols you've established to ensure safe travels in 2021!