Every year hundreds of Vacation Rental Managers attend the VRMA Annual Conference in high hopes of learning and sharing techniques with industry leaders.  As leaders in 
Internet marketing and web development
, ICND plans to hit the scene and bring with them a stage, TV, lighting, and everything to illustrate this year's theme of
"We Build the Stage.  You Perform".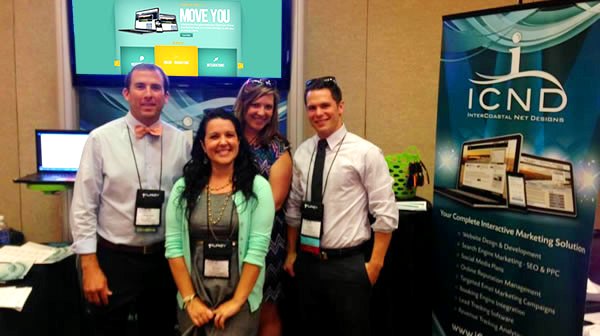 ICND, a US based Internet marketing and web development firm specializing in Vacation Rental and Real Estate industries, plans to make this year's conference the most interactive and educational experience ever.  With expectations to exceed their Eastern Conference show
(Shine Bright Online)
, ICND previously featured high definition visual displays with a large HD TV, informational flyers, and handed out swag like koozies, pens, and sunglasses to shield you from their bright personalities and big pictures for the world of the web.
One Eastern Conference attendee emailed  ICND after the show stating:
"I recently attended the VRMA Eastern Conference in Savannah, GA this past week and had the pleasure to meet the InterCoastal Net Designs team. They were energetic, and knew the business very well which was refreshing to see at the VRMA vendor showcase… I just wanted to reach out on behalf of our company…, to let you know how professional your team was. A great product, displayed, and delivered very well. Loved the sunglasses!"
How do they know the business so well?  They eat, sleep, and breathe their specialties and many members on the team have experience in vacation rental management, working for a vacation rental company, working in the hospitality industry, or are married into a family that has been in the vacation rental industry for over 50 years.  Brandon Sauls, owner and President of
InterCoastal Net Designs
, is married to Whitney Sauls, general manager and granddaughter of the original owners.  The vacation rental business is a family tradition in his family and it's only fitting that this company stays on the cutting edge of
web development
and
online marketing
.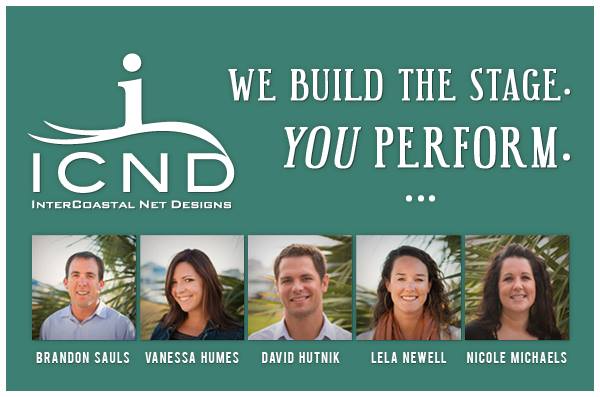 This year's theme is
"We Build The Stage. You Perform."
 ICND feels that our websites, lead management platforms, guest portals, and online marketing strategies build a strong platform for businesses to perform their duties of creating relationships, making reservations, and keeping their guests happy.
 ICND will be located at booth #622
and will be handing out sunglasses and informational handouts.  If you are looking for a leading
web development
and
online marketing
firm, stop by and see how they have integrated this theme into their booth display.   They will meet with Vacation Rental Managers at the show and offer a free website and internet marketing analysis.  To get started, you can sign up on their
Annual Conference Page
on their website.
ICND is dedicated to help VRMA and its members grow.  In addition to their presence at the show, they will also be presenting an interactive session on
"How to Leverage Social Media Like A Pro"
.  With social media being a new and ever evolving medium to the industry, many Vacation Rental Marketers are wondering how to generate leads, increase revenue, and create brand awareness.  David Hutnik, Social Media Director, and Brandon Sauls, President, will be talking about these things and many more aspects of
Social Media
.
If you are attending this year's VRMA Annual Conference in Nashville, TN, be sure to
stop by booth #622
 and visit with one of five representatives that will be attending.  Seasoned Account Executives: Vanessa Humes, Nicole Michaels, and Lela Newel, will be there to meet and greet you.  If you are interested in speaking with team ICND
visit their website
and make an appointment to meet with them at the show.  
They are ready to propel interactive marketing and web development and take vacation rental marketing into the future
.