The InterCoastal Net Designs is lucky to have such talented team members, but the talents you don't know about are some of the most interesting.  Did you know we have a resident Tennis Superstar?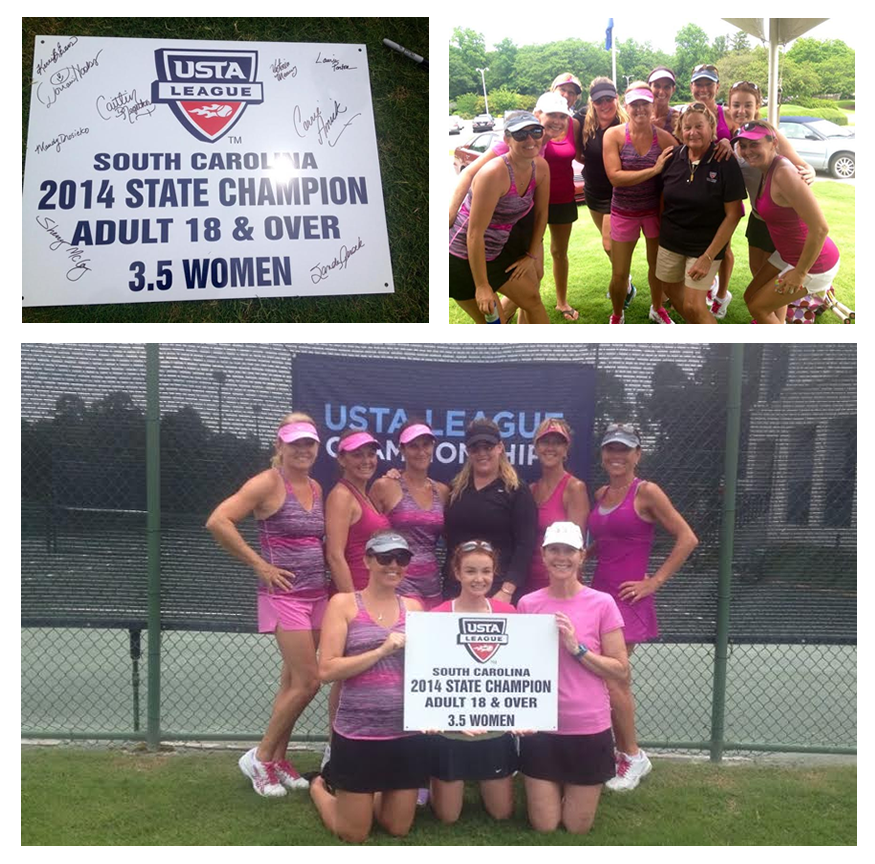 (Caitlin is in all black)
Help us in giving Caitlin Negethon a HUGE congratulations! If you've called up to ICND with any questions or support issues in the last 9 months, there's a really good chance that you had a friendly voice on the other end and her name is Caitlin. Well, in her spare time, she is a ferocious tennis player and very well known in the tennis buy xanax us community. In fact, this past weekend, Caitlin traveled to Greenville, SC to compete in the 2014 South Carolina State Tennis tournament. In the adult 18 & over 3.5 Ladies division, guess what place she took?
FIRST PLACE!!
Thats right, next time you call up to ICND and you hear that nice voice on the other side be sure to give Caitlin a big congratulations. We're incredibly proud of her!
Next up for Caitlin is Regionals held in Lexington, NC on July 25th. She'll be competing with the rest of her team against teams across the entire Southeast US.