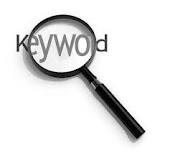 It pays to put both time and effort into keyword research since the quality and positioning of your keywords will always result in improved placement within search engine results. Researching will uncover the targeted and profitable keywords and keyword phrases your potential visitors will be using when they discover your competitors.
Search engines are seeking critical keyword elements that are often overlooked when a site is compiled. When you do your keyword research consider using phrases rather than just single keywords to be listed among the most relevant results. Use variations on your keyword and keyword phrases (think like your visitors would). Search engines are also looking for word association within your context so use synonyms that are similar to your keywords. Stemming is another way to build your keyword list. Using suffixes, prefixes and adding pluralizations turns one keyword phrase into many.
Having done your research and compiled a new and robust keyword list is half the battle. Now you have to best utilize those keywords and phrases in a way that will most benefit your site. This is known as keyword optimization. For best results it's imperative to follow Best SEO Practices when doing so. Practices such as relevant urls and image names, relevant headlines using keywords, applying heading tags (h1, h2, etc.), title tags, meta tags, and cross linking all matter.
Keyword optimization is the route to ranking highly in the search engine results and every page you add to your site should be compiled with optimization in mind.